How Not To Save on Your Holiday Abroad
By: Nina Montgomery
Posted: 03 October 2013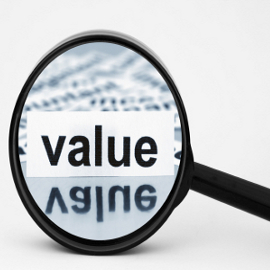 If you're looking forward to a holiday in Europe or USA this year, you've no doubt been alarmed to see the pound tumble. With exchange rates at an all-time low, looking for ways to cut holiday costs is a great idea. However, deciding to travel uncovered in order to save a bob or two could be a costly mistake.
There are however alternative ways you can reduce the cost of your Travel Insurance and still have the financial safety net in place without compromising your cover.
Select The Right Cover Level For Your Trip
There's a reason why good insurance providers offer you a choice of cover levels, simply put it's so that you only pay for the cover you actually need. The easiest way to decide which cover level you need is to look at the overall cost of your holiday and at the time you're booking your policy, in relation to your departure date.
The Standard policy offered by Essential Travel for example is ideal if you've left your travel insurance to the last minute, as things like cancellation cover are not included. By selecting this policy you're reducing the cost of your premium whilst still jetting off with comprehensive Medical Travel Insurance that will cover the costs incurred should you have an accident or require medical assistance abroad.
Depending on where you are travelling, medical costs can be extortionate. In the US for example, a night in hospital could result in a bill costing tens of thousands of Dollars. If you compare that to the cost of a Single Trip USA policy, which could be as little as £10.40 per week, travelling completely uninsured just isn't worth it.
Similarly, if you're booking your policy in advance, make sure you select the cover level that includes Cancellation Cover for the total cost of your holiday. Essential Travel's Superior Travel Insurance policy for example, includes cover of up to £5,000 should you be unable to go away. This policy has the added bonus of low excesses, which can save you money in the event of a claim as the initial amount you need to pay will be less.
Choose The Right Trip Type
Selecting a policy trip type based on your travel habits is another way you can save on your Travel Insurance without compromising your cover. If you know you're going away on more than one trip over the next 12 months, then an Annual Multi Trip Insurance policy can work out cheaper than purchasing several individual policies. It also means that you can hop on a plane at the drop of a hat for a weekend break without having to worry about getting another policy, or travelling uncovered.
Furthermore, if you're going away on a Gap Year or extended trip, an annual policy isn't suitable for this sort of trip. Annual policies typically cover multiple trips of up to 45 days throughout a year - not a year long trip! So if you're off on an extended break, make sure you take out a specialist Backpacker Insurance policy. It also has the added benefit of covering many work and volunteer activities, as well as an unexpected trip home.
No one likes to think about what could go wrong, but a travel insurance policy provides a financial safety net so that should something happen before you go away or whilst abroad, you're able to focus on sorting that out, rather than worrying about how on earth you're going to afford it. Surely then, it's not a case of whether you can afford travel insurance, but if you can afford not to!