What is the European Health Insurance Card (EHIC)?
By: Nina Montgomery
Posted: 16 October 2013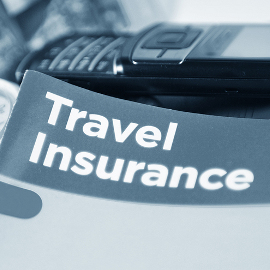 The EHIC, formerly known as the E111 can be used within the EU and entitles the cardholder to the same free or reduced state health care that is available to local residents. This is based on a reciprocal agreement between the UK's NHS and the European Union nations (which is why people visiting the UK are entitled to NHS treatment).
However, things are not as straightforward as you may think. Let's take a look at exactly what an EHIC gets you and why you still need travel insurance too.
What does the EHIC cover?
The EHIC will cover any medical treatment that you require during your trip due to illness or an accident. This includes treatment for pre existing medical conditions and routine maternity care - provided that you're not going abroad to give birth. That said, if the birth happens unexpectedly, the EHIC will cover all costs of medical treatment for both mother and child. An EHIC can be great for a minor treatment as it can save you having to stump up the 'excess' on your travel policy if you get free or low-cost treatment.
However, each country's healthcare system is slightly different. Therefore, your EHIC might not cover everything that would be free on the NHS. It's also worth mentioning that the country you're visiting may not have the level of care that you'd expect from the NHS.
Is Medical Treatment Free With An EHIC?
You are entitled to the same level of care that is available to its local citizens under their national health service. So depending on what country you are visiting, if locals get free medical treatment you will too. However, in some countries you may need to fork out up front for treatment or at least pay a contribution towards any costs - also known as a co-payment. You may be able to get a refund for these payments when you're back in the UK if you could not do so in the country where you were treated.
This may sound great, but the level of care in poorer EU countries such as Bulgaria or Romania, may fall short of your expectations.
Do I Need Travel Insurance if I have an EHIC?
The simple answer is yes! While the EHIC and your travel insurance policy work together when paying for certain medical costs - insurers may waive the excess if you have one but, the EHIC does not act as a comprehensive travel insurance policy. Your EHIC only covers non-private medical assistance, whereas your travel insurance policy will cover you for much much more.
What an EHIC Won't Cover You For That Travel Insurance Will:
Private hospitals if state ones are not available
It doesn't cover mountain rescue either
Repatriation and other costs associated with getting you home safely
Additional accommodation costs should you need to extend your stay
Accommodation you have lost through being in hospital
Cancellation should you fall ill or be involved in an accident BEFORE you go abroad!
Theft, mugging, hijacking, lost luggage
Support and advice through 24-hour helplines with multilingual staff
How to apply for your free EHIC
Don't get tricked by unofficial sites charging you a fee for 'reviewing' or 'forwarding' services. The EHIC is free of charge for all EU citizens. You can apply or renew your EHIC online or call 0845 606 2030 for more information.
You can apply for your EHIC up to 6 months in advance and it takes 7-10 working days to be delivered by post, so remember to renew or apply for yours well in advance of your trip. Please note that children under the age of 16 need to be applied for by their parent as 'dependent' under the relevant section of the EHIC application.