When is The Best Time to Buy Travel Insurance?
By: Nina Montgomery
Posted: 21 October 2013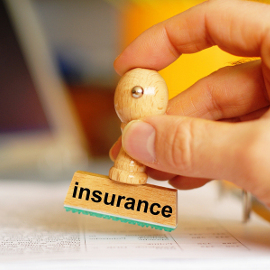 The answer is simple - as soon as you book and pay for your holiday!
Unfortunately, if you leave purchasing your travel insurance policy to the last minute you're not getting the full benefit of the policy. The reason is that a travel insurance policy contains different elements of cover that are appropriate for protecting against unexpected events before you go abroad and then for whist you're away. Providing that cancellation cover is included in your policy, you'll be protected from the minute you purchase your policy.
Travel Insurance Cover Before You Go On Holiday
The pre-departure elements of your policy provides financial protection against anything that may prevent you going on holiday as you intended. Below are some common examples of situations where pre-departure cover is useful:
Cancellation - You become ill and need to cancel your trip
Missed Departure - A road traffic accident causes you to miss your flight
Holiday Abandonment - Airport strikes cause you to abandon your holiday altogether
Cancellation is the one of the most common reasons people claim on their travel insurance policy; it's bad enough not being able to go on your trip, without the added blow of losing the money that you've shelled out too.
Experts Top Tip:
Cover for strikes is only available if the policy is purchased before a strike is officially announced.
Travel Insurance Cover Whilst You're Abroad
We hope that your holiday goes according to plan and that the only surprises are good things like free upgrades and champagne in your room. But anything can happen whilst you're away and it's best to be prepared. Below are some examples of situations where post-departure cover is useful:
Medical Expenses - You need to go to hospital, this can be very expensive should you need surgery
Baggage - You're bags get lost or delayed in transit and you need to purchase new clothes to wear
Curtailment - There's an emergency at home and you need to go home cutting your trip short
The fact that medical expenses can be incredibly high in foreign countries is perhaps the most important reason for buying travel insurance, and consequently is the most claimed against. Do not underestimate how expensive medical bills are! In the US, for example, medical treatment can quickly escalate to tens of thousands of dollars!
Experts Top Tip:
For even greater peace of mind whilst you're away, all of our policies come with 24 hour emergency assistance, so if you need help whilst away, we'll be there day or night.
When Does Travel Insurance Cover End?
Single Trip policies expire on the return date that you state when making your booking
Annual Multi Trip policies last twelve months from the date you select to start.
Backpacker policies expire on the return date that you state when making your booking.
Experts Top Tip:
If you've got a one way ticket we offer one way policies for single outward trips that start in the United Kingdom. The cover lasts for 24 hours after you land. Simply call our customer services team who will be happy to help you.