Egypt has long-been a popular destination for Brit's wanting to experience one of the world's oldest civilization, the Great Pyramid of Giza, the Valley of the Kings, and enjoy some year-long sunshine, beautiful coastlines and warm waters. For others, it has become a great place to cruise along the world's longest river or take advantage of the great scuba diving opportunities in the Red Sea.
Essential Travel insurance can cover your trip to Egypt with:
Cancellation cover - up to £5,000
Medical Emergency Expenses - up to £10million
Personal Accident - up to £30,000
Personal Possessions - up to £2,000
Hospital Benefit - up to £1,200
100+ sports and activities covered as standard
For many, a holiday to Egypt offers the chance to become immersed in a culture that's a world apart from our own. Holidaymakers will be left in awe at remnants of it's ancient past, while the golden beaches and turquoise seas allure and entice throughout the year. With many low-cost airlines flying to Egypt, a trip to the Land of the Pharaoh's can be done on a shoestring, but if something were to go wrong you will still want to ensure you are sufficiently covered for medical expenses, cancellations, personal belongings, as well as any sports and activities you may want to participate in.
Missed or delayed departures
On selected policies you can claim up to £1,000 per person if you miss your train, ferry or flight due to circumstances beyond your control, such as industrial action, adverse weather conditions and closure of airspace.
Cancellation and curtailment
Although the cost of flights to Egypt may not break the bank, the costs incurred to you as a result of flight cancellation is often a good enough reason to buy travel insurance. If you are forced to cancel your trip before it even begins or stop it short for reasons beyond your control, our travel insurance can help you recover the costs for unused travel, accommodation and other pre-paid expenses and arrangements.
Cover for baggage and belongings
No matter where you travel, you are always at risk of losing, damaging or having your baggage and belongings stolen, and a holiday to Egypt is no different. With our holiday insurance you can cover your baggage and belongings for up to £2,000.
Sports and hazardous activities
Egypt is an incredible country to visit and although sports may not be at the top of the list there are some incredible experiences to discover. Camel riding, watersports, trekking and scuba diving are some of the activities that await, all of which can be covered by our hazardous activities and sports insurance.
For a full breakdown of cover, please refer to our Policy Wording Booklet.
You may be interested in this magazine article..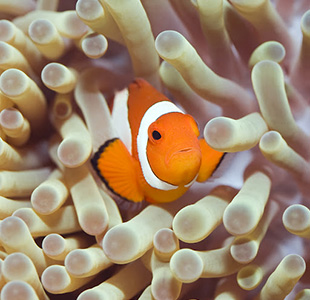 Volunteer work is a great way to give back. If you really want to make your time away count - and not just for yourself, then volunteering may be the way to go. Read More