Whether you're off on a gap year adventure, taking a career break or just going travelling for an extended period, make sure you protect your travel plans with our award winning Backpacker policy. What's more, you can save 15% until 1st September 2013, so that you can get covered without hurting your travel budget!
Why choose Backpacker Insurance?
Covers Medical Emergencies, Cancellation & Curtailment, Lost luggage costs so you don't have to foot the bill to sort it out
Provides up to 2 years continual protection that can be purchased 60 days in advance and is available for anyone aged between 18 – 55 years old (inclusive)
Allows you to work while you travel by covering non-manual work such as; restaurant and bar work, fruit picking, volunteering, Au Pairs and many more
It also covers 1 trip home of up to 14 days – great if you get homesick or need to come home urgently
Covers student travel, stay protected on your gap year or if you're travelling for an extended period of time
Customise your policy to suit your trip
Adding Optional Extras - Winter Sports, Excess Waivers, Extra Adrenalin Sports (+ more)
A choice of 3 Cover Levels so you only pay for the cover you need
With 4 Areas of Cover - UK, Europe, Worldwide Including or Excluding USA
---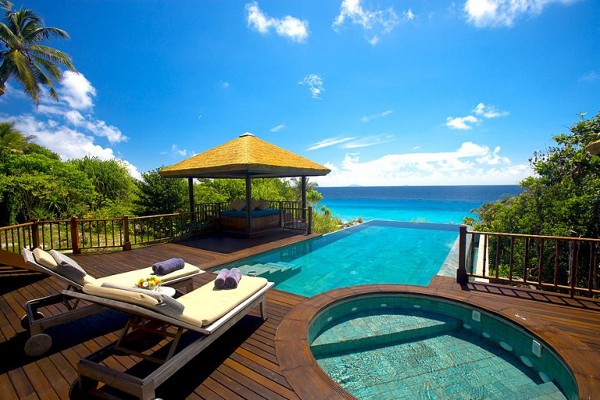 Annual Multi Trip insurance is the ideal option for those who want comprehensive cover for all their trips this year, even those last minute adventures abroad.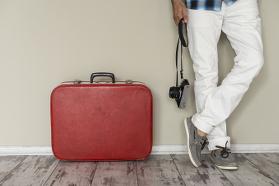 Comprehensive holiday insurance for those aged up to 74 years old for up to 87 days continuous travel no matter where you travel - UK, Europe and Worldwide.
From hazardous activities such as bungee jumping and skydiving to weddings, cruises, independent travellers, excess waivers and business insurance. We have you covered.
Start a quote
Do you really need Backpacker Insurance?
It's impossible to tell what the future holds, and while no one likes to think of anything going wrong and spoiling your trip of a lifetime it's worth noting that if you're away from home for an extended period and travelling through unfamiliar territories you're far more likely to encounter things like lost or stolen luggage, cancellations, illness. If you're a student whose been saving up for months for a gap year, don't think because you're young and healthy that you won't need student travel insurance, it may just save you thousands of pounds if something does go wrong. Taking out a specialist Backpacker policy is simply preparing for the worst and hoping you'll never have to use it.
"The question isn't if you can afford to buy travel insurance, but if you can afford not to!"
With prices starting at £8 per month* and the alternative of being stuck with a hefty hospital bill should you need medical attention, the high costs of replacing any kit that's lost or stolen or having to say goodbye not only to your trip but the money you paid for it should you need to cancel or come home early, the question isn't if you can afford to buy travel insurance, but if you can afford not to!
*Prices based on 1 European Backpacker Policy, 1 adult 18 years old, 2 years trip duration.
Knowing what isn't covered is just as important
Read your policy wording (and take it with you) so that you know what is and what isn't included. For example, most insurance policies won't cover you for extreme sports unless you buy extra sports cover. It's also unlikely that your medical bills will be covered if you forgot to get any vaccinations prior to your trip and catch the disease. Most policies require that you act responsibly, so don't go leaving your valuables lying around. Similarly, incidents occurring while under the influence of drugs or alcohol won't be covered. What isn't covered can be found under the "general exclusions" section of the policy wording.
Declare any Pre-Existing Medical Conditions
If you have a pre-existing medical condition you must declare it, otherwise you're wasting your time purchasing a policy in the first place. If you become ill and it has anything to do with a condition you chose not to mention you run the risk of invalidating your entire policy.
That said you may be surprised to learn that a pre-existing medical condition doesn't have to hike up the price of your premium. Firstly, many common conditions such as an under-active thyroid or allergies are frequently covered at no extra cost. Secondly, if you really don't want to pay for the additional medical cover, Essential Travel for example, do provide the option to exclude your condition from your policy. What this means is that you have declared your condition to the underwriters and you will be covered as per the policy terms for medical accidents and emergencies that do not relate to your condition.
Think you're already covered by an annual policy?
Think again! You may already have an Annual Multi Trip policy, but unfortunately this type of policy isn't suitable for extended trips. Namely because an Annual policy, provides cover for multiple trips of up to 31 days over a 12 month period - not one long trip. You need a specialist Backpacker policy that can cover your whole trip. Essential Travel's can cover up to a whopping 24 consecutive months of travel time, perfect for students planning a gap year or those thinking of taking a career break.
Watch out for cheap policies and high excesses
"Travel insurance shouldn't be purchased on price alone. Cheap policies often come with a catch, otherwise known as, high excesses."
While shopping around is beneficial to those on a budget, Travel insurance shouldn't be purchased on price alone. Cheap policies are unlikely to cover as many eventualities (or with the same benefits) as a higher priced one. Cheap policies often come with a catch, otherwise known as, high excesses. An excess is the amount you will be responsible for paying should you make a claim, so depending on the amount you're trying to recoup and the price of the excess, you may find that you're policy was a complete waste of money.
What should Backpacker Insurance cover?
If you're comparing lots of insurance companies, make sure that your policy includes all of these elements so that you can ride off into the sunset with your mind at ease.
Medical Expenses Including Repatriation: If you are involved in an accident or become ill and require medical attention your travel insurance will prevent you from forking out on what could be a rather scary medical bill. It will also pay for associated costs should you need to be flown back home.
Cancellation: Should you fall ill and can no longer go away on your trip - fingers crossed this doesn't happen - and you need to cancel, your insurance policy will help you recover the costs you've already paid. Not all cover levels include cancellation, so make sure you select the correct one.
Curtailment: Should something happen that forces you to cut your trip short and return home - heaven forbid - curtailment cover will again help you recoup any already paid for costs. Again, not all cover levels include curtailment cover, so make sure you select the correct one.
Personal Liability: Accidents happen, and if it turns out to be your fault, your insurance can help you should anyone decide to sue you.
Lost or Stolen Possessions: You may not have a lot of stuff with you, but the bits you do have will no doubt be essential to your trip like; your passport, mobile, laptop or tablet for example. Losing these or having them stolen will be annoying at best. At worst, it will seriously make a dent in your carefully organised budget as you're forced to cough up to replace the goods.
Adventurous Activities: Essential travel includes over 100 sports at no extra cost on Backpacker policies. However, if you're considering something a little more adventurous like scuba diving, extra top up cover is available. Think ahead about the activities you're likely to participate in, and add the extra cover if needs be.
If you want to play sport on holiday, make sure you do so safely by adding the correct sports grade to your policy.
100+ sports are covered at no extra cost on our policies!
Volunteering / Work: If you're planning on volunteering or working abroad. Make sure you're policy includes this. Essential Travel's Back packer policy includes non-manual work, at no extra cost!
24 Hour Emergency Assistance Helpline: As an added bonus a good insurer will include access to a UK-based 24-Hour Emergency Assistance Helpline offering worldwide multi-lingual assistance at no extra cost. This means that should anything happen, you've got support anytime, anywhere.
Travel Insurance Reviews
Customers have scored Essential Travel on average 87% 100 based on 1066 reviews.
5 stars for the ease of use (website) and fast booking procedure
Getting a proposal was easy. You then only had to make up your mind about the sort of coverage you want and book it accordingly. I decided against the paper documents (sent by mail) just for the reason being I ran out of time as I booked late. Fortunately I didn't have to make use of the services on the spot and therefore cannot comment on that part.
Maika Wolf - Sun, 03 Nov 2013
easy
booked travel insurance with essential travel for January. done in ten minutes and policy was emailed to me that date. How easy was that, i've used them before and never had any problems everything is so straight forward, question and answer forms. Very good.
Mr sapcote - Sun, 03 Nov 2013
Good value and easy to use.
I tend to use Essential as most of my trips involve sports mainly cycling. I find the website easy to use with very few questions and the price very competitive.
Mr Hicks - Sat, 02 Nov 2013