Teaching abroad is one of the most popular gap year and career break experiences. When it comes to teaching English abroad you can either teach English with a TEFL qualification which entitles you to paid work or you can simply teach English with no qualification and volunteer skills you may already have.
Your decision to pick a certain course will be influenced by whether you are a gapper, someone going on a career break, or serious about teaching as a career or career change. To help you make an informed decision we've laid out all your options below.
Teaching English Abroad - The Benefits
"There is such a rewarding feeling that goes with being able to teach people an important skill."
Spending your time teaching English abroad will no doubt be time well spent. There is such a rewarding feeling that goes with being able to teach people an important skill, no matter which region of the world, learning English will no doubt improve their chances at a better life. But there are also tangible benefits for you:
It will improve your CV
You will naturally learn the language of the native country
Once qualified, you have a skill that you'll be able to apply again and again, should you want to do more travelling in the future
You'll also have the opportunity to earn and travel which can't be bad!
Qualified Teaching
The amount of time, effort and money you are willing to put in to your experience will determine what you get out. If you are more interested in a paid position the course itself will be expensive and time consuming but at the end of it you will be paid for your services as a teacher. With a paid position comes more responsibility: you may also be required to stay the entire duration of the school day even though you teach for only a few hours a day, and you will also need to plan your lessons in advance.
What You'll Need To Apply For A Teaching Qualification
"You might not even have a desk or blackboard so you'll need to think of innovative ways to communicate."
You do not need a degree to apply to teach English as a second language. You do however need to have completed school as you'll still be teaching a language. You do not have to be a native English speaker to complete the course but your level of English needs to be high with little or no errors. Applicants will often need to be a minimum of 18 years old, depending on the course.
What you will need is the ability to be creative and keep your pupils interested. Resources might be sparse (you might not even have a desk or blackboard) so being able to think of innovative ways to communicate is vital.
Volunteer Teaching
If volunteering appeals to you more you will not be paid as you'll be giving your time up for free. You may also be helping other teachers as opposed to teaching your own class and chances are your hours will be reduced which of course means more free time to explore!
At the end of the day, each option has its own pros and cons and either way, teachers, qualified or not, are in high demand in a number of places in the world.
Some important points for you to consider:
Duration and price of the course
Weigh up the price and duration with how passionate or interested you are in the course as a career
Do you want to make money / use it to live or save a bit to travel after?
Do you want the course to be internationally recognised?
Do you want it to be recognised within the UK so you could continue to teach once back from your year abroad?
Read more about what it's like to teach English in Japan to see if it's right for you.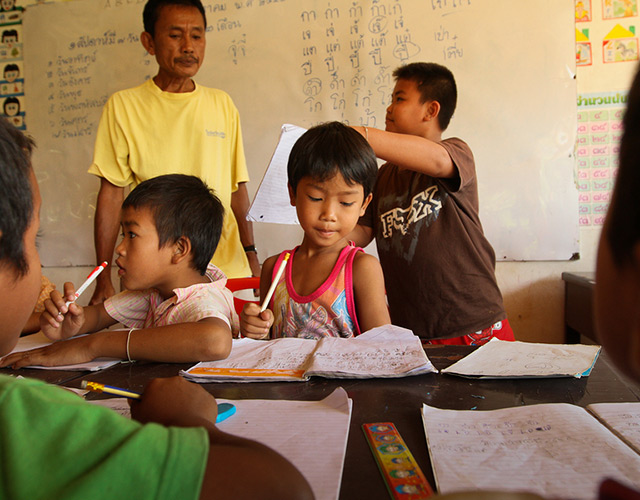 Not sure where to start? Try these guys out!
Go Overseas (gooverseas.com) is an online directory of opportunities to teach, study, volunteer and intern abroad, which makes it a great resource to compare several organisations all at once. However, what sets this website out from the rest is that incorporated into the results are reviews from people who have already used the various company. Such insight is invaluable to anyone looking to enlist an organisation to help them work abroad.
I-to-I (i-to-i.com) not only offer TEFL Internships and Jobs in a variety of sought after locations, they help you get qualified too with a choice of classroom combined or online only TEFL courses that fit around your schedule. If you're not too sure if teaching is really for you, you can try their taster TEFL's before you buy. An internationally-recognised TEFL qualification from i-to-i will provide you with all the skills you need.