Once the daydreaming of spending long days lazing on the beach being cut off from the rest of the world wears off, the reality is that we do still need to be reachable. You will want to know if something goes wrong or somebody needs you, whether it's a family member, household accounts or your bank. However, it's not as complicated as it sounds, and we have some advice on how to stay in contact, as and when you choose to.
Keeping In Touch With Friends and Family
By Phone and Internet
You may be wary of taking your smartphone or tablet to a rural place or a crowded city because of the possibility of petty crime - but these gadgets do have multiple uses so can help you cut down on other gadgets, which means you'll look less like a tourist:
Pre-download city maps, some of which can be used offline. Create a google map while online and pinpoint places of interest you'd like to see and use your phone as a map
Your smartphone can work well as a camera
Edit your images with apps like Instagram and BE Funky which require no internet connectivity
Improve your images with the OlloClip - It's a clever 3 in one lens that enables you to take pictures using a fisheye lens which captures 180 degrees, a wide angle which doubles the normal field of view and the macro lens which applies roughly 10X magnification
Connecting to the Internet
You will pay big bucks if you're using your home contract while travelling. Instead, either replace the sim with a local one or switch off data roaming so you can still use other features of the phone that don't require internet connectivity. Connect only when in wi-fi spots.
Unravelling Wifi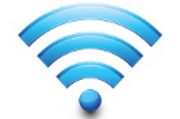 Some wifi may be free but some you might have to pay for - and wi-fi costs in hotels can be confusing and expensive as different hotels will charge you differently. Be aware of the hotels costs as some may offer 30 minutes of free internet and then start charging you, others charge per minute, hour or 24 hour period. You may be billed for data usage charging per Mb, or you could be hit with a double fee if two devices are using the internet. It's best to check beforehand in case of any hidden costs.
Cheaper Calls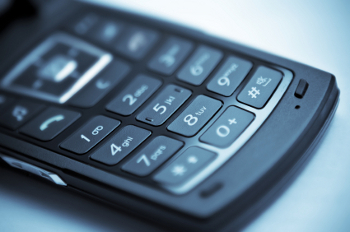 Making calls is the easiest way stay in contact yet often the most expensive. However, there are ways to get around the cost. In order to use your mobile abroad:
Your phone will need to be a tri-band GSM. This means that your phone is compatible with any SIM card in the world. This platform is used in over 195 countries
You'll need to make sure your phone is not locked to your service provider in your home country, then you'll be able to use your phone and any local SIM card
Using your UK service provider equipped with a roaming plan is still going to turn out relatively expensive.
HolidayPhone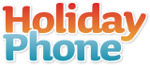 With HolidayPhone (www.holidayphone.co.uk), you'll get a local SIM card for the country you're visiting, which can be easily set up in English and registered before you leave. Customers can benefit from a fixed low rate of internet access and cheaper call rates. You'll also keep your UK number and people will get through to you on your local number without having to pay international roaming charges. Order your SIM online, register and set it up before you leave - forward all your calls to a fixed UK landline, change your SIM card when you land in your new country and voila it works - call home for reduced rates, receive calls from your UK number and access the internet at a reduced fixed rate.Although you'll need a new SIM card in every country, if you know where you're travelling then you can organise this beforehand, and they do deliver internationally.
Klas Hoberg spokesperson for HolidayPhone tells us "when travelling abroad the last thing you want to worry about is high mobile costs from keeping in touch with friends and family at home. With HolidayPhone you can use voice, text and mobile Internet without expensive roaming costs, helping you save hundreds of pounds. Keep connected through Facebook, Twitter, mail, Skype or whatever you would like without worrying about a high mobile bill. Either use a local SIM card from us in your phone, or get one of our Mobile WIFI Hotspots to share the Internet connection with your friends. Our goal at HolidayPhone is to help travellers around the world keep use their mobile phones freely when going abroad."
Skype

Skype is arguably the best invention but it is heavily reliant on good connectivity. There is nothing worse than pixelated images, frozen conversations, slow calls and dropped connections. When Skype does work without a hitch, it really is a great way to contact home as its free and you'll have live video streaming (provided you have a webcam) of your loved ones and they'll be able to see you. You're also able to buy skype credits where you can call a landline or mobile numbers at very reduced rates to stay in contact with those that don't have internet or aren't online.
Facetime

Facetime is similar to Skype in that it's free video calling provided its from one Apple user to another and can work on a range of platforms - iPhones, iPad, iPod and Mac. iPhones automatically register your phone number so you'll get the option to Facetime anyone in your addressbook who has Facetime. You will need to download the feature if using an iPad, iPod or Mac laptop or desktop.
We suggest setting up a Skype account, downloading all relevant apps and sending your contact details to those you're likely to stay in touch with on your travels. Be careful not to add everyone to your phonebook as you are going away to see the world and experience life - you can always share stories when you're home.
Viber

Viber is similar to Facetime, but without streaming video. It works using your internet data or wi-fi connection, allowing you to send images, texts and make calls. You're able to use it on iPhones, Blackberries, Samsung and Android devices: just download the free app and it'll seamlessly integrate with your existing contacts.
Share Video and Images
Now and again it's nice to see pictures and videos of family and friends, a great way of doing this is through DropBox or WeTransfer.
Dropbox

If it's images or music you've picked up on your travels or important documents that you need to keep then Dropbox will offer you a convenient solution, it's basically an online hard drive that can be accessed from any device - laptop, computer, tablet or smartphone provided you've downloaded Dropbox on each device. Setting up an account means you'll get 2GB of data free and 500MB for every referral up to 18GB, so tell your friends! For a price you'll be able to add more space to your account. You will need internet connectivity to sync all your Dropbox folders and keep them up to date.
WeTransfer
WeTransfer differs from Dropbox as they're an online file-transferring platform, which basically means that you can send a file on their website and they'll transfer it to whichever email address you're provided. You're able to send an image straight to your loved ones inbox! Their service is completely free. You're able to send files up to 2GB in one transfer but can send files as often as you'd like and you don't have to sign up do so - it really is that simple.
Blogging

Many travellers keep their friends and family back home updated on their adventures by creating a blog. You can set one up for free at Blogger (www.blogger.com) - and it's so simple you'll be up and running within half an hour.
There have been many travellers who have gone on to keep up their blog once they return, and even start to earn money through through adding ads like google Adsense or joining affiliate programmes. At the very least you will have a record of your adventures that you can refer to on those wet days when it feels like you never went away.
Keeping in touch with official mail
Snail mail
When leaving to travel for an extended period of time, you'll need to think about your mail.
First you'll need to sort your mail:
Eliminate as much mail as you can
Cancel unnecessary subscriptions
Try get off any mailing lists
Where possible switch to online statements
Second, think about where your mail will go during your time away. Having letters sent to you can become a hassle, as well as expensive and you'll need to go to the trouble of finding your local post office and ask them exactly how to have your mail addressed. What's more, many countries don't deliver letters to your doorstep meaning you will need to go to your post office to get them.
ePostbox

ePostbox is an innovative company which is designed for the longer or frequent traveller, those going on a gap year or career break. ePostbox requires you to forward your mail to their secure location in the Isle of Man, and there a small team will open your letters and scan them in. All you do is sign up for £12 a month for a single user and you'll have the option to read the letter, discard or archive from absolutely anywhere in the world.
Keeping in touch with your finances
Set up online banking
Online banking means you can keep an eye on your money, make payments, transfers and set up and manage direct debits while anywhere in the world from any computer. It's also a good way to stay in contact with your bank in case of any changes to accounts, interest rates or costs. It's also handy if any kindhearted relatives want to send you some money or you could suggest birthday presents for your time away come in the form of money. This way it'll be helpful on your travels. All the major banks have online banking, and it is best to set this up before you leave.
Keeping your gadgets charged
Of course all these need internet access which also means carrying around an array of universal plugs. With limited space in your backpack or luggage it really can get quite bulky quite quickly with plugs, chargers, double adapters not to mention the actual gadget. If you're going to a sunny destination then you should look into solar charging - you're able to charge a number of different gadgets and some you're able to do at the same time. It's also really useful if you're in nature or not near a plug source or if you're travelling between two destinations. The Solar Monkey, uses direct rays from the sun to generate an electric current via the solar panels, without needing batteries or a mains power supply, you're able to charge your phone, iPod or tablet. This cool gadget works best in direct sunlight and retails at £35.00.