Debbie Suenson-Taylor has recently started a travel management business, Travel Producer (www.travelproducer.co.uk), inspired by the career break she took with her husband, James.
The Catalyst
We have 5 children and all were at an age of getting married, leaving home, getting jobs, going to university or travelling on a gap year themselves. I was at the end of a contract, working as an Interim Director on large corporate service change programmes, and was totally burnt out with it. We needed to make a change.
We managed to let our house out for over two years, so decided that, after travelling the world for 14 months, we would live in Spain. Friends thought we were mad and the kids thought we were too old. We were officially an embarrassment.
Money management
We funded our time abroad with our savings and covered our home costs through letting out the house. We were in true 'SKI' mode (spending kids inheritance!), taking in experiences that we really wanted to do, even though we hope we are some years off needing a 'bucket list'.
Shared experiences
After years of bringing up children, not always successfully, it was scary to think that James and I would be with each other 24/7. Both of us wanted to travel but privately both of us thought that we wouldn't last beyond 6 months. Interestingly neither of us shared this fear before we went! Its only talking about the journey since, and sharing our feelings that we both realise what a huge/brave/crazy step it was. Perhaps all the initial opinions were right!
Homesick
"We missed the kids too much, and with grandchildren starting to arrive it felt too far away."
Whilst the travelling part of the break was incredible, living in Spain, however, didn't work out as we planned. We chose Spain as it wasn't too far from the children but I really struggled living as an expat. Perhaps if it we had been living in a tiny Spanish village, using my Spanish, it might have been easier. But I was so homesick: we missed the kids too much, and with grandchildren starting to arrive it felt too far away – even though it's not!
Coming home
"We couldn't believe how much we had done while the rest of the world seemingly stood still."
Coming back though was tough, tough, tough. We couldn't believe how much we had done while the rest of the world seemingly had stood still. I cried my eyes out as we travelled the final leg over the Straits of Gibraltar back into Spain to meet with the children. Our time together had gone, it would have been so easy to have just turned around at Tarifa, and travel back south through Africa. Another journey!
It was also financially hard as as we had spent our savings, but so worthwhile in many ways. Most notably we realised that all the accumulated assets we had collected over the years just were not important. When you reduce your life to a backpack with a few items of clothing, 2 pairs of shoes, a few books and pens, a wash bag, you quickly realise you just don't need all the other cobbler. My greatest personal expense while away was for a couple of haircuts and colour, some new tops and knickers to replace the well-worn items and a massage/pedicure on a beach in Vietnam!
Even though I had decided I wanted to move back into my earlier career within the travel industry, I still went back to my corporate work. It took me a long time to leave that behind. I sat on the fence for too long – scared to say goodbye to contacts and work that I could do standing on my head, but knowing that I would be miserable. My trip made me want to guide, support and work with others to achieve the freedom of travelling with your all your senses renewed.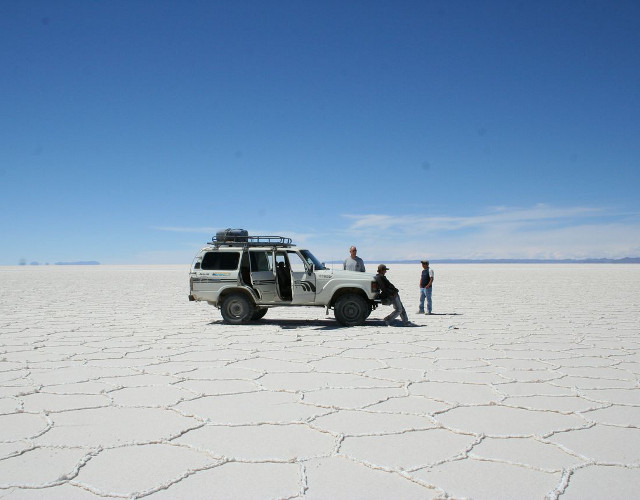 Straight talking advice
"Think how you will fund your outgoings before you leave, it frees the mind and allows for spontaneity in your travels..."
Be imaginative, be true to yourself in terms of likes and dislikes, be brave, have a vision and then take small steps to get there. Because if you try to manage the whole break as one, it'll probably seem totally overwhelming, unless you're 21!
Think how you will fund your outgoings back at home before you leave. It frees the mind, allows for spontaneity in your travels, and gives you a basis on which to return.
Also consider the amount of electronics you take: it is amazing how quickly laptops, mobiles, chargers etc can add up in weight! Always carry a washing line, plug and toothbrush. Have a card that has some money on it, safe away, and never used unless for emergencies i.e. all your other cards are cloned/fraud. Leave copies and details of all important info like passport numbers, card numbers and insurance documents back home with friends and family so that if everything is lost, you can make a call and collect all the important information you'll need for replacements.
Handy apps and sites
The FCO (www.fco.gov.uk/) was invaluable – we used it all the time for travel updates, entry requirements, official contacts (never needed). We also used TravelPod (https://www.travelpod.com/) where we loaded our photos and blogs; so we could keep in touch with friends and family and they could see what we were up to!
Discovering contentment
With fourteen months travelling and over a year in Spain, we were away for two and a half years in all. I can say that I found deep seated happiness and contentment. I was carrying a lot of old emotional baggage - excuse the pun - and the journey was liberating.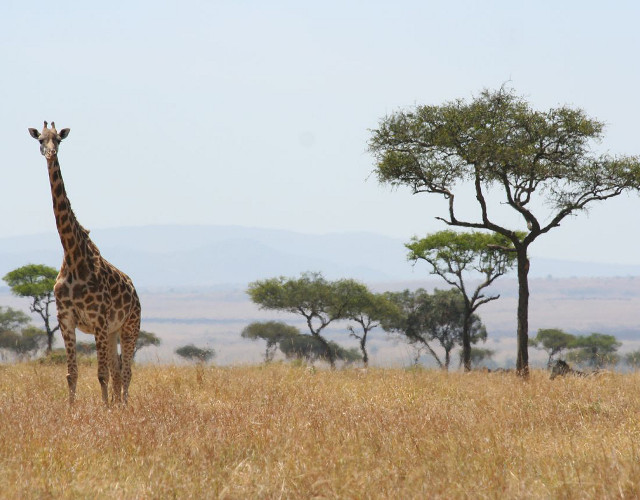 Travel Insurance
If you're aged between 18 and 55 and plan on taking a trip abroad for up to 2 years, you will want to ensure that you are sufficiently covered.
Our Backpacker Insurance can comprehensively cover you for your trip abroad, no matter how far you go. It includes:
Covers Medical Emergencies, Cancellation & Curtailment, Lost luggage costs so you don't have to foot the bill to sort it out
Provides up to 2 years continual protection that can be purchased 60 days in advance and is available for anyone aged between 18 – 55 years old (inclusive)
Allows you to work while you travel by covering non-manual work such as; restaurant and bar work, fruit picking, volunteering, Au Pairs and many more
It also covers 1 trip home of up to 14 days – great if you get homesick or need to come home urgently
Covers student travel, stay protected on your gap year or if you're travelling for an extended period of time