If you or someone you know is getting ready to embark on a year backpacking, career break or just a few months of adventure, our A - Z Backpacking Bible is a must have resource.
Free to download, our A-Z Bible contains everything a backpacker needs to help prepare for an adventure of a lifetime. It can also be added to mobile devices such as iPads and Kindles so you can take it on your travels!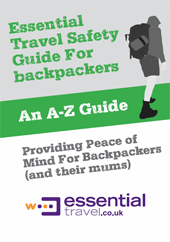 Why download the Backpacker Bible?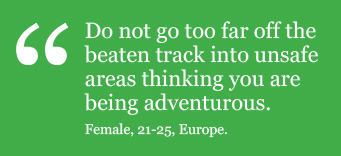 Taking a career break or gap year will be one of the most exciting things you do, and you'll come back with stories of adventures and hopefully none of those 'it could have gone really badly but thankfully it didn't' kind of stories.
To help you get prepared before you head off, and for handy advice along the road, we've covered a range of topics from A-Z making it quick to find what you need when you need it!
Get advice on what to do if you're bitten by a spider, snake or jelly fish. Learn about the 5 most common travel scams, how to spot them and how to avoid them. Get tips on how to eat healthy on a budget and for the more rare cases, we provide advice on getting legal representation should you find yourself in a compromising situation. It's a must have read, for any backpacker!
Backpacker Insurance
Our Backpacker Insurance can comprehensively cover you for your trip abroad, no matter how far you go. It includes:
Covers Medical Emergencies, Cancellation & Curtailment, Lost luggage costs so you don't have to foot the bill to sort it out
Provides up to 2 years continual protection that can be purchased 60 days in advance and is available for anyone aged between 18 – 55 years old (inclusive)
Allows you to work while you travel by covering non-manual work such as; restaurant and bar work, fruit picking, volunteering, Au Pairs and many more
It also covers 1 trip home of up to 14 days – great if you get homesick or need to come home urgently
Covers student travel, stay protected on your gap year or if you're travelling for an extended period of time
For a quote from as little as 30p per day, visit our backpacker insurance page.