Travel For a Living: the Maroque Interview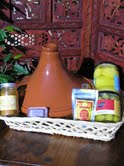 Essential Travel spoke to Julie Woodard, owner of Maroque (www.maroque.co.uk), which imports soft furnishings, homewares and the most delicious spices from Morocco.
You can also Win a Moroccan cooking set worth £54.
It must be so exciting to own a business that involves travelling. Was that part of the attraction of setting it up?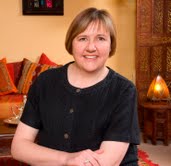 It was the country more than the fact of travelling that was the draw. I was on an organised tour of the company and as we saw more and more of it, I just fell in love with it. It was so vibrant and colourful, and the shops and homes were full of all these beautiful things you just couldn't get back here in the UK. I thought that there would be a market for them and decided to set up Maroque.
How did you get it off the ground?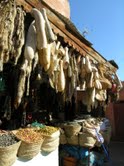 It was the early days of the internet but I realised that it would have so much potential: a lot more than just starting a shop would. I was working for an insurance company in London and commuting in and hating every minute of it at the time. I did my job and set up Maroque side by side for two months before I finally jumped ship and went full time on the business. People did think I was mad but it turned out a good call.
The biggest thing was finding the right people. I was lucky enough to tap into a network of people that had been exporting from Morocco for three generations so they knew where to get the right things and also how to make sure the locals benefitted as that is very important to me. The local craftsmen get paid half when the goods are ordered and the other half on delivery.
How much travelling do you get to do each year?
I feel that it is very important to keep the passion alive so try to get out there at least two times a year. It is so easy to get bogged down in stock taking, photography and marketing that you just think of it all as products and numbers. Going back to Morocco allows me to rekindle that excitement of seeing new places and meeting people. You can visit hotels and sights, not just for backdrops for sets for your product photos, but to get new inspiration.
I also try and visit the artisans at work. Yes, people can come to me in the UK with samples but there's nothing like being there amidst all the cacophony of people banging away making their wares. You can see their new designs first hand.
What would your essential travel advice be for someone travelling in Morocco for the first time?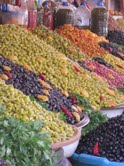 It sounds obvious, but Morocco is very foreign even though it is only the other side of the Mediterranean. It is extremely different from anything you may have experienced if you have only ever been to Europe before. It helps to prepare yourself for that. Also, go there with an element of respect. Dress modestly and above all, have patience. Things happen at a much slower pace there and if you are not used to it, it can be frustrating. Relax into it and you will enjoy it.
And for a woman travelling solo?
I've never had a problem. I've wandered down back streets at two in the morning but only found people wanting to show me the way back. But, that said, I wasn't alone. Of course, you wouldn't go around in itty bitty shorts and a halter neck top so dress modestly, as I mentioned before. One good tip is to get a guide. Your hotel should be able to sort you one. You will need to tip them and you may be urged into a carpet shop but as long as you tell them before you start that you are not in the market for a carpet and keep everything up front, you should be ok. You'll also see a lot more off the beaten track, which is always interesting.
What's your most essential travel item or gadget?
My camera. I do take a lot of photos to help inspire me with the business, but it also helps me bring back loads of memories.
And for business?
My Ipad. It goes with me everywhere for reading books on Kindle, emails, taking photos and notes. It is fantastic and I no longer need to spend so much time indoors in internet cafes!
What's your essential website or guidebook to Morocco?
The problem with websites is that they get out of date or disappear so quickly. I do like a book called The Hedonists' Guide to Marrakech, and the Time Out guide is very good.
Do you have any advice for someone wanting to start their own business importing?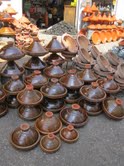 It's important to find the right contacts. You can start by looking around trade shows and asking at embassies. Also, start small. It so easy to throw money at this which then disappears. I grew Maroque organically, finding people that I trusted along the way.
What's your essential tip for saving money when you book to go to Morocco?
Negotiate! Don't be afraid to shortlist a number of hotels or Rhiads and play them against each other, seeing who will offer the best deal. Just telephone them and ask them what deal they can give you. Don't be nervous. It sounds rude to us, but it is very much in their culture and business is so competitive, you will almost certainly get a good deal.
And, whilst you are there?
Eat like a local. In Marrakech there is a square called Jemaa El Fna, which means square of the dead, where you can eat like a king for pennies. Oh, and alcohol, will be very, very expensive!
Any Must-Sees?
One must-do is to hire a guide. You'll meet a lot more of the locals that way. They are a friendly people and it is nice to meet them in their own homes. Get off the beaten track, ask to be taken to the souks and the spice markets : seeing all the preserved lemons they use to lemon chicken piled high is certainly a sight to remember.
Win Moroccan Cooking Starter Set Worth £54
Moroccan home and cookwares retailer www.Maroque.co.uk is giving away a Moroccan cooking starter set worth £54 which consists of medium versatile terracotta tagine, preserved lemons, olives, Harissa spice blend, Ras-El Hanout spice blend, Maroque saffron all presented in a wicker tray. To be in with a chance of winning this, answer the following question:
In which Moroccan city would you find the Jemaa El Fna? You'll find the answer somewhere in this article and you can enter your answer in the comments box below
Closing date is 28th February 2013.
Terms and Conditions Apply - Available Here