Less Cash, Increased Flight Prices: The Uncertain Future of Travel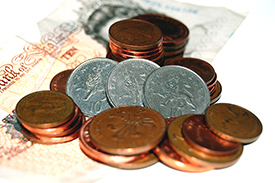 The travel industry seems to be hitting the headlines almost every other day recently. Fluctuations in the exchange rate, airport expansion and airline mergers have all been in the news, from broadsheet to tabloid. But the question for every consumer is: how will that affect me and my travel plans in the future?
Falling Pound Means Less Cash on Holiday
Currently, the news isn't looking too good. The pound has crashed to a worrying seven month low against the dollar. The result is that British tourists and travellers effectively have less money in their pocket when travelling abroad. Newspapers quoted Roberto Mialich, a currency strategist at UniCredit, who comments: 'Economic reports out of the UK, especially the GDP data, have not looked very encouraging. The pound is likely to remain under pressure.'
A Heathrow For The Rich?
Passengers using Heathrow may well be faced with price rises to fund its expansion plans. Yahoo news explained what that might mean for individuals using the airport :
"A 3 billion pounds five-year investment plan by London's Heathrow airport could see passengers facing a rise in ticket prices.
Heathrow Ltd, the British airport operator formerly known as BAA, on Tuesday said it wants Britain's Civil Aviation Authority (CAA) to allow it to increase charges for airlines to use the airport between 2014 and 2019.
If approved, the charges would increase from the equivalent of 19.33 pounds per passenger for 2012/13 to an upper limit of 27.30 pounds in 2018/19."
Gatwick Already Suffering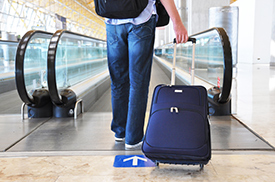 Surely, raising prices is mad in an environment where Air Travel is already feeling the pinch? Gatwick has already reported that it has suffered a slight reduction in passengers:
"In January we saw a slight decline in the number of passengers travelling through Gatwick, which is a reflection of lower European traffic," commented Chief financial officer Nick Dunn.
Worryingly, Korean Air has also announced that it is to cancel its Gatwick to Seoul service, not even a year after its launch. The airport has put this down to a sign of the UK's challenging economy.
If the economic climate is already hitting Gatwick, how does Heathrow think higher prices is going to help encourage air travel?
Thankfully Heathrow's plans still have to get by the Regulator, and already British Airways, Virgin Atlantic and a number of other airlines have expressed their dissatisfaction with the proposals.
Consumers Hassled and Vulnerable
We won't know the Regulator's ruling until 2014, but if it did go ahead, would that mean we would all be departing from somewhere like Luton and changing at Paris or Milan to save money? Apart from the hassle factor, and stress over possible missed connections, it also leaves customers vulnerable and possibly without travel insurance cover if they decide to stop over. Sean Tipton of ABTA has warned that booking flights either side of a stop over separately (i.e. not a through ticket), means the airline has no obligation to pay out if you miss your connection, and the same may be true of travel insurance.
Biggest Airline in World Introduces Uncertainty
But it's not only the UK which is facing this uncertainty. In the US, American Airlines and US Airways have announced plans to merge, in a deal that would form the world's biggest airline. The companies involved are touting this as a great thing:
"The combined airline will have the scale, breadth and capabilities to compete more effectively and profitably in the global marketplace,''
"Our combined network will provide a significantly more attractive offering to customers, ensuring that we are always able to take them where they want to go."
But it also screams monopoly and the opportunity to cut flights, raise prices or even start price wars and oust the remaining competition. But, again, as in Heathrow's case, the deal will need to be approved by regulators before going through.
The World Travel & Tourism Council (WTTC) cites tourism as one of the largest industries in the world, supporting more than 258 million jobs worldwide and generating over 9 per cent in global Gross Domestic product (2011 figures). This means that it has huge potential if handled correctly. And, while shifting currencies are a fact of life, any man on the street will tell you that putting prices up, or even merely encouraging conditions where suppliers can increase prices, can only result in industry self-harm.
What do you think?