Top 10 Ways To Save Money On Your Holiday

Travelling can be rather pricey - especially during these these tight economic times. But there are ways to make the process easier. Here we count down the best ways to save money on your holiday.
1. Book Your Flights Early
When it comes to travel, the early bird almost always gets the worm. Airfares, coach and train tickets are at their cheapest ahead of schedule. By booking months ahead of time you will be sure to get the best opening rates for your ticket.
There are some who argue that booking at the last minute is a great way to get unsold tickets or holiday packages for next to nothing. While this may be true in some cases, it is a lot like shopping in the bargain bins - sometimes there is nothing worthwhile there.
2. Pre-Book Your Airport Parking/Park Off Site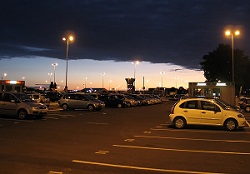 Pre-booking your Airport Parking is a guaranteed money saver - you can save up to 60% on the turn-up and pay rate you'll be offered at official airport car parks. To ensure you get best prices available, we advise you to bear in mind the 3 factors that influence the airport parking price:
Advance booking: The further in advance you book, the lower prices will be.
Type Of Parking: Off Airport parking is generally the cheapest parking option.
Duration: The longer your holiday is, the cheaper you daily rate will be at a long term car park.
3. Book Airport Hotel + Parking Packages
Airport Hotels with Parking packages offer great value for money. If you book well in advance Hotel with Parking packages can actually work out cheaper than parking alone. Strange, but true.
So if you have to catch an early morning flight, avoid the stress of getting to the airport early and enjoy an extra few hours sleep by booking a hotel and parking package!
4. Pre-book Airport Transfers
Instead of hopping in a taxi when you arrive at your destination pre-booking airport transfers could save you time and money. Companies such as transfers4u.com cater for all budgets and party sizes by arranging competitive rates for private taxi transfers and low cost shuttle services.
5. Research before Buying Foreign Currency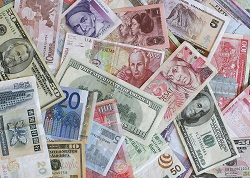 Make sure you shop around for your foreign currency and pre-order it online or in stores to make sure you get the best rates. Buying foreign currency online has the added convenience of having the cash delivered right to your door.
For Android phone and iPhone users, there's a helpful foreign currency app, 'What's the Rate' which compares selected exchange rates offered at popular high street foreign exchange providers to be sure of getting the best deal. Click here for more details.
6. Get Suitable Travel Insurance
It's important to remember why travel insurance is so essential for any holiday: to protect you. In the event of a unexpected incident - like your bag gets stolen, you get ill or you miss your flight- it's an absolute life saver.
Take time to look for a policy that suits your holiday and only pay for the cover you need. Depending on your activities, you may need to add extra cover - winter sports or golf, for example. A policy is worthless if it does not cover the activities you will be doing.
Annual Travel Insurance polices are great if you travel often, as they work out cheaper than buying several single trip policies. What's more, Essential Travel currently offer a 10% discount on airport parking for 1 year to all their annual policy customers helping you save even more!
Get travel insurance as soon as you've booked your holiday. That way should you need to cancel your holiday, you are covered. But make sure your cancellation cover at least matches the cost of your holiday.
7.Choose an All-inclusive Holiday
Travel agents such as Thomas Cook and Going Places are able to offer package holidays with all meals included to get you the best deal on your holiday. All-inclusive package holidays are a great way to keep your costs down and to manage your holiday budget as all your meals are paid for before you travel.
8. Bring Your Own Snacks
Food and drinks at the airport are notoriously expensive. Packing your own food is an easy way to to avoid paying the exorbitant prices. If you are travelling abroad and have a long layover between flights, going to an airport lounge will save you money in the long run. Most reputable lounges offer free snacks, internet usage, magazines & newspapers and the average cost of a lounge pass purchased via EssentialTravel.co.uk is £17.00 which, when you consider that Britons spend an average £12.00 at the airport just on magazines and sweets, is well worth doing.
9. Be Careful With Your Mobile Phone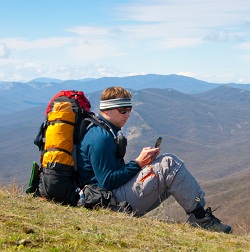 Check the cost of using your phone abroad before you get dialing or take any calls. Prices with certain networks can sky rocket near the £2 per minute mark, so beware!
A good solution to this problem is buying a cheap pay as you go sim at your holiday destination. Or skype, if you have a lap top.
Or you can contact your service provider to see if they can help you reduce the cost of using your phone whilst you're away. If you are using a smart phone for example, make sure you turn off all web browsing and data roaming before take-off to avoid a hefty bill.
10. Save Your Air Miles/ Loyalty Points
If you travel for work or take regular holidays, get on to a voyager miles or loyalty program. It may seem like long road to seeing benefits, but sooner or later it does pay off. Many airlines allow you to use voyager miles for family tickets, which reduces the cost of a holiday by hundreds (sometimes thousands) of pounds.
Last Updated: November 2008