Top 10 Valentine's Day Escapes

Whether you're into a mushy, smoochy Valentine's Day, or would rather use it as an excuse to getaway on a sporty weekend, we've come up with just the break for you....
Snugglers and huggers... NORFOLK
Staying in the UK may not sound very romantic, but if you fancy snuggling up with your loved one in a cosy bolthole, you'll find plenty in Norfolk. Famously flat yet dramatic, Norfolk (and its Broads and beaches) is a hotspot for wildlife, bracing walks and breathtaking views. Boutique hotel Strattons (near market village Swaffham) offers decadent rooms - Opium, Boudoir, Venetian - that promise to cocoon hideaway couples in lavish, love nest, luxury. Prices start at £150 per night. www.strattons-hotel.co.uk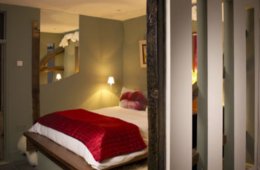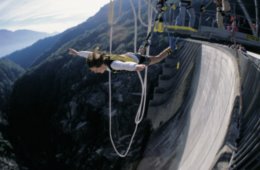 Outdoorsy and active... LOCORNO
You'll find a temperate climate in this southern Swiss city that's perched on the edge of the impressive Lake Maggiore and Cardada Cimetta mountain. Take a cable car up the latter to enjoy sledging, skiing and hiking; or hire a boat or bike to enjoy scenery around the lake. Real adrenalin junkies can also access Verzasca Dam from Locorno and bungee jump off the 220 metre structure - check out James Bond in the opening sequence of Golden Eye before you do! www.myswitzerland.com
Urban junkies... ICELAND
Reykjavik is one of those fantastic destinations that manage to offer a little of everything. Famed for its party atmosphere (and that runtur pub crawl), its stylish shops and arty, literary-inclined residents, it's an envigorating little city to explore. And you don't have to venture far to enjoy Iceland's natual highlights: hot spring Blue Lagoon, geysers, glaciers and, of course, the Northen Lights. www.icelandair.co.uk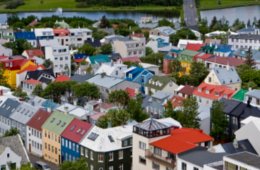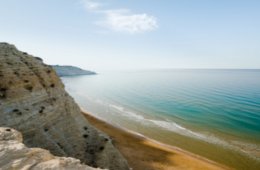 Hot and steamy... SICILY
Endless, hot, sandy beaches are bound to get the temperature rising - and a tumbler of Italian red might just set you boiling! As well as Mediterranean waters, gorgeous views, some of the best food in Italy and luxury hotels, Sicily can offer a world of ancient Greek heritage, making it that bit more interesting than your bog standard beach holiday. Sicily is best in May (when, perversely, it's not too hot) so hold on if you can!
Old movie romantics... PARIS
Charade (1968), Love In The Afternoon (1957), Breathless (1960), Gigi (1958)... if you like your classics, then the French capital should be high on your list. Visit the Jardin du Palais Royal where Audrey Hepburn found herself in Charade, and stay in the former private mansion Hotel Danube, a pretty, charming Parisian hotel. Prices start at £120 per night. www.hoteldanube.fr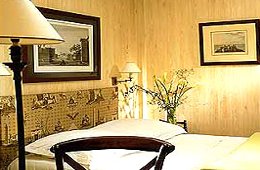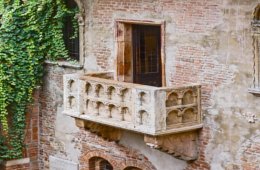 Fairytale believers... VERONA
If Romeo And Juliet breaks your heart anew every time, then Verona is for you. OK, so it hardly ended happily ever after, but it certainly wasn't the fault of fair Verona. The beautiful city is a romantic's heaven with its crumbling Roman amphitheatre, Renaissance gardens and Italian designer shops (perfect for presents... and wedding dresses). If you want to go all out, stay in the boutique hotel in the courtyard under Juliet's famous, fictional balcony. www.juliet-dream.com
Broke but in love... SOMERSET
Gorgeously seductive, Somerset is the perfect spot for skinted lovers. Explore the Jurassic coast, visit its historical houses, take hearty walks and gaze out over its valleys from the Blackdown Hills. The outdoors is free you know! Stay in the beautiful boutique hotel/pub Lord Poulett Arms - it's all warming fires and exposed brick walls, and a snip at £85 for a double including breakfast. www.lordpoulettarms.com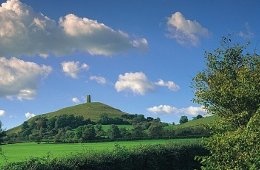 Flashing the cash... CHARTER A YACHT
If money is no object, embark on the ultimate romantic escape. Say goodbye to dry land and sail off on a private, luxury yacht for two complete with a full crew, waiting staff and personal chef. Moorings organise all inclusive, personalised escapes to destinations from the British Virgin Isles to the Far East. www.moorings.co.uk
Anti Valentine's... BOTSWANA
If cuddles and cute hotels aren't your bag, try a quad biking safari across the salt flats of Botswana. The alternative trip can be organised through Black Tomato, though it doesn't come cheap - prices start at £4,299per person. For a slightly cheaper option, try the booking agent's equally rebellious getaway: kite surfing in Tarifa, Spain. Botswana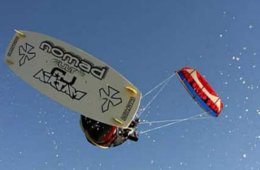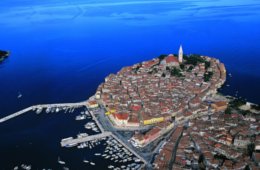 Shiny new lovers... CROATIA
If you're not ready for a rural retreat or beach break, but still fancy a little romantic getaway try island hopping in Croatia. There's more than 400 islets and islands to explore and visiting a clutch of the most interesting ones can be cheap and adventurous. Watersports (Brac), nightlife (Pag) and secluded beaches (Mljet) can all be found here...
Last Updated: February 2010