There's no better place to enjoy the British scenery than by the coast. With such a big year for events in the UK, there seems little reason to leave our fair shores. So we've decided to countdown the top 10 coastal towns in the UK.
Penzance
The most-westerly town in Cornwall may be a very long trek, but it's worth every hour of the journey. The mild climate makes it ideal for maximising beach time and developing a natural tan but it's also fast becoming one of the cultural hubs of the Cornish coast; you've got iron-age villages on the periphery of town, Georgian architecture and art galleries on the high street, and stunning beaches all around you. These elements work together in a way that bewitches visitors and makes them never want to leave. June is a particularly cheerful time to visit Penzance, as Galowan and Mazey Day Festivals go back to back starting in June.
Another reason to head for the Cornwall coast is to experience Newquay, one of Britain's Top 10 Beaches.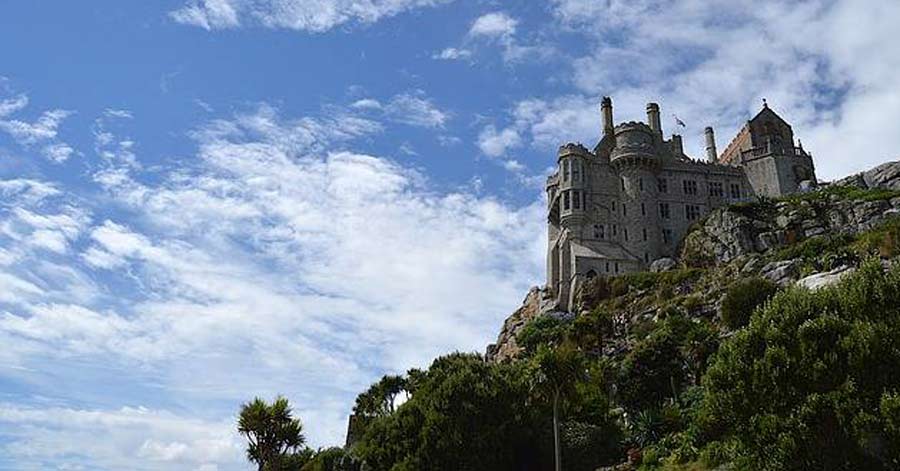 St Michael's Mount near Marazion in Penzance, Cornwall.
Weymouth
Weymouth was where sailing events were held during the 2012 Olympics, but there's much more to the town than that. The main beach has Blue Flag status, so you can be assured it's clean and safe, which is always great for families wanting to spend some time in the sun. You've got a great selection of pubs, restaurants and sites to explore in town, like the Portland Bill Lighthouse, the Pavilion Theatre and Portland Castle. On top of that, Weymouth is sitting on the Jurassic Coast, a UNESCO World Heritage Site. Safaris of the area take visitors through the more-rugged parts of the coastline, across wildlife, ancient architecture and viewpoints that will blow your mind.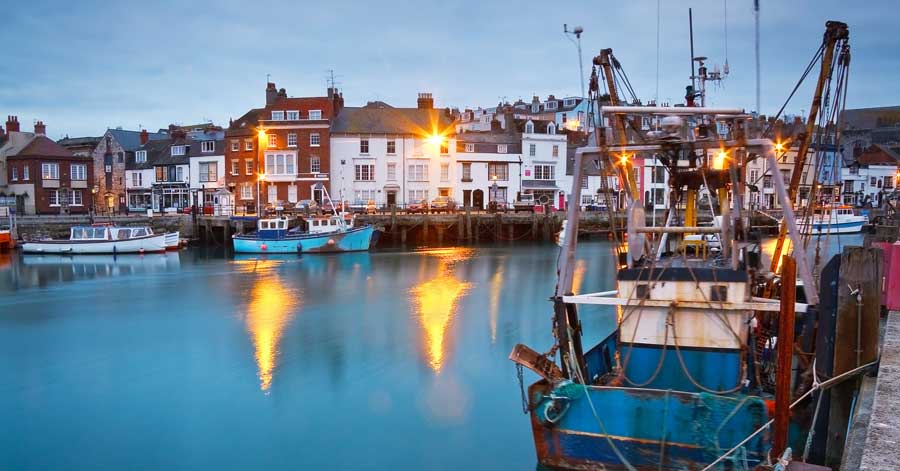 Weymouth
Mablethorpe
Mablethorpe is a good, old-fashioned seaside holiday town that's serious fun for families with young kids. The seal sanctuary is a fantastic place for little ones to learn about marine and bird life in the UK. Its seal and wildlife hospital has been taking in injured animals since 1974 and maintains a high release rate once the seals are well enough to make it on their own. As for the rest of the town, Mablethorpe boasts a long, sandy beach for days spent building castles and going for dips, plus a choice of amenities such as the Spanish City Complex, theme park, a lovely promenade and some fantastic eateries.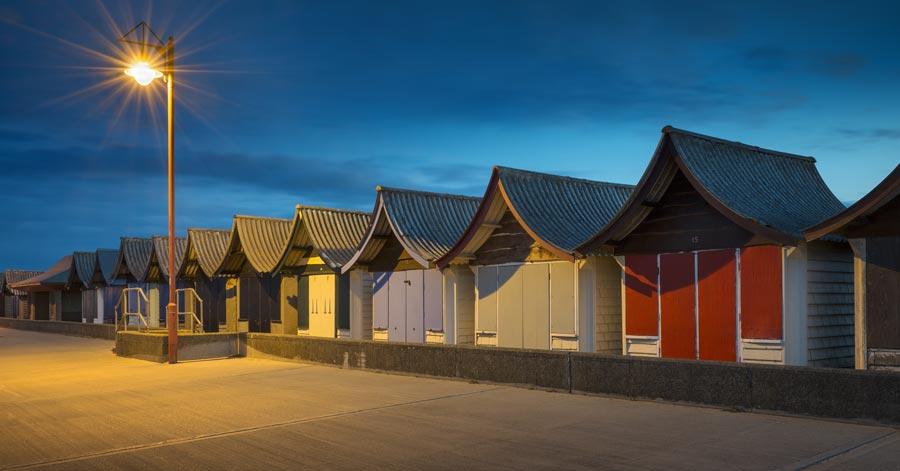 Mablethorpe
Cromer
Cromer is one of Norfolk's best assets. Its Blue Flag beach is one of the main draws for people wanting a holiday at the seaside, but there's plenty more to this beautiful town. Cromer is elegantly stylised by Victorian architecture, giving it a surreal, time-warped feeling - especially to visitors from outside the UK. The Parish Church takes pole position of the town, dominating the skyline with a tower that reaches 160 metres. If you've got it in you to take all 172 steps to the top, a mind-blowing view of the town awaits you. Like the church, the pier's Pavilion Theatre has been a Cromer institution for more than 100 years and still puts on shows throughout the year.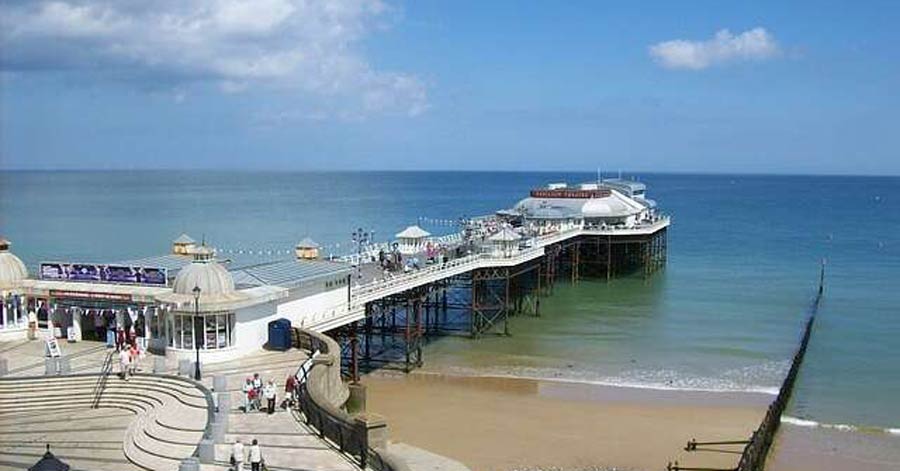 Blue Flag beach at Cromer in Norfolk.
Barry
The Vale of Glamorgan in Wales has been a seaside favourite to holidaying Brits for generations, and the town of Barry (the largest of those making up the Vale) just seems to get better with age. It has all the charm of a small seaside village, backed up by world-class facilities and a packed social calendar. Classic attractions like Barry Island's Whitmore and Jackson Bay (ideal for lazy days on the beach), Pleasure Island and the familiar locations from Gavin & Stacey are appealing to all ages, especially older visitors who've been coming back since they were young . The town itself is a mixture of quaint Welsh architecture and gorgeous parks - perfect for post-shopping snacks and walks. Just a short drive down the coast you have the rest of the Vale to see, with its neolithic ruins, incredible cliffs and strangely beautiful beaches. It's unlike any other coastal town in the world. One reviewer aptly named it "The Welsh Riviera".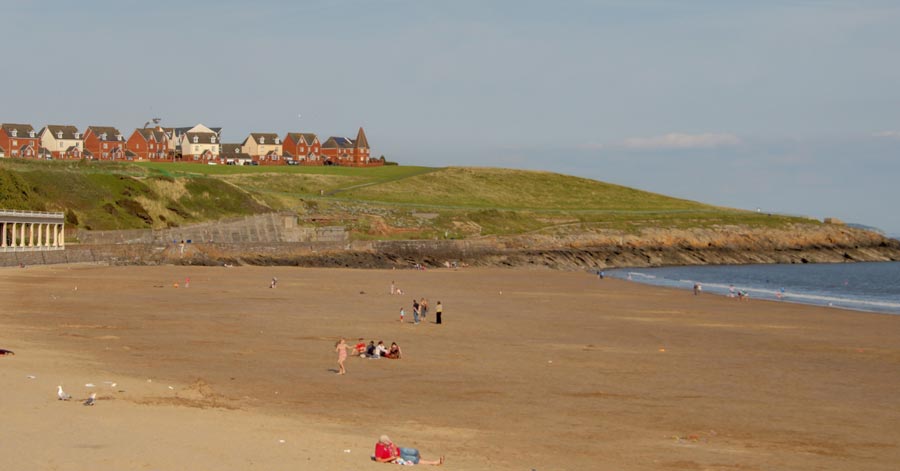 Barry, Vale of Glamorgan
Walberswick
Only a short walk away from the iconic seaside village of Southwold, you'll find Walberswick, and it's a cute little neighbour. This tiny crabbing community boasts a number of excellent beaches and stunning countryside pubs. The Suffolk countryside is an attraction on its own, as open expanses of rapeseed fields stretch out between the forests that overlook its beaches. Bring your bicycles and tour the area in all directions, stopping at the old churches and ruins along the way.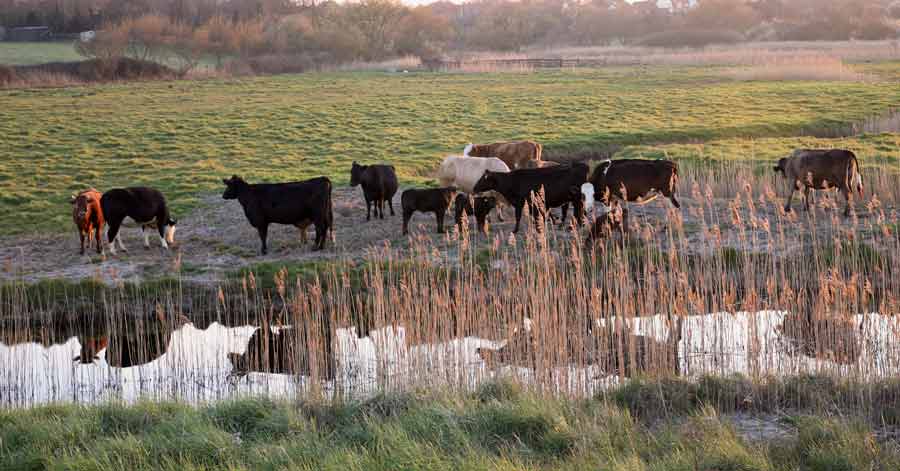 Walberswick
Stonehaven
Stonehaven is full of the raw, dramatic landscapes and castles that people have come to associate with Scotland's countryside. The coastal trail that runs past Aberdeen goes on for 150 miles, letting hikers get as far as they could want. For something a bit lighter, there is a whisky distillery tour that'll still get your legs shaky. Although the harbour has been rebuilt several times since the 1600's, what stands today is one of the finest and liveliest recreational harbours in the UK, adding a nice touch to one of the most picturesque coastal towns in the world. For more information, go to www.stonehavenguide.net/.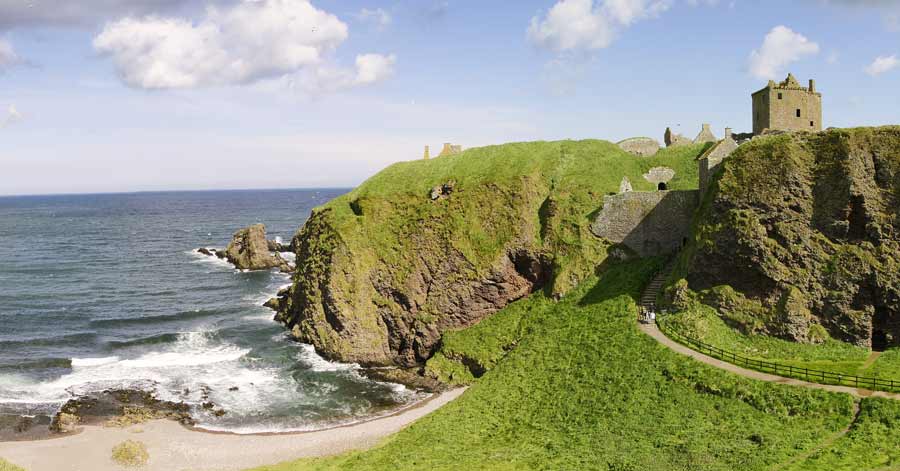 Stonehaven
Southend On Sea
Home of the world's longest pleasure pier, Southend on Sea is a town built around family fun at the beach. The pier is 1.33 miles long and even has a railway service for those not up to walking. The nearby Sealife Adventure Centre is always a hit with kids; they'll have a ball trying to spot and name the tropical sharks, pufferfish, clown fish and other interesting specimens. From the seafront, you can take the newly restored Cliff Lift (a 100-year-old structure that only costs 50p per person) to the high street, where the features in town are equally impressive. There are several art galleries, museums, a planetarium and the Rendezvous Casino Centre.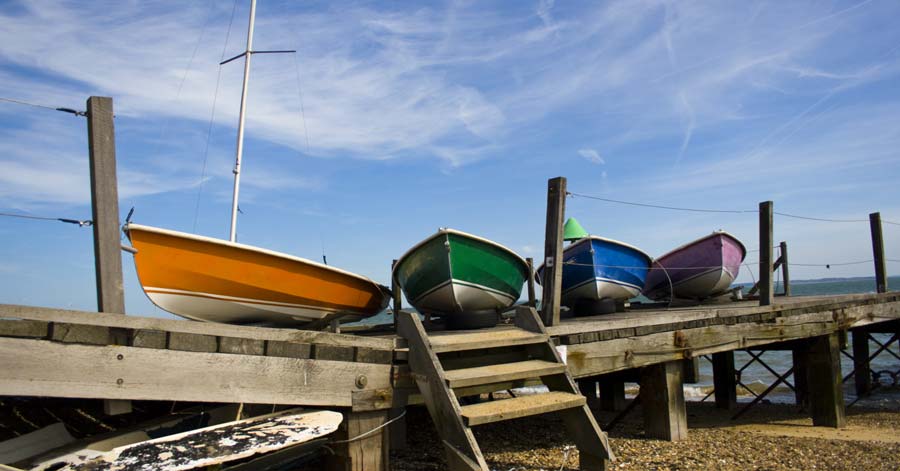 Stonehaven
Rock
Rock is a little town north east of Newquay, opposite the Camel Estuary, frequented by certain members of the Royal family and a number of celebs. The sheltered waters of the estuary are ideal for regulars to take their yachts, canoes or rowboats for a spin, or to simply drop a line and see if any fish are biting. There's also a large bird population, which people can spot from the deck of their homes tucked into the hillsides, preferably with binoculars in one hand and a glass of Pimms in the other. It's a terribly expensive coastal destination, but the scenery is magnificent and Daymer Bay is safe and warm - perfect for family days on the beach.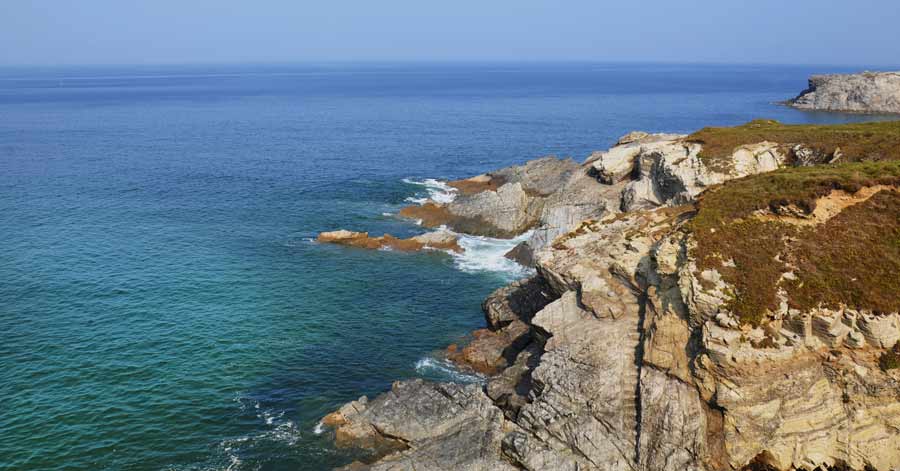 Rock, Newquay
Margate
Margate is the original British coastal resort, with a tourism history that goes back hundreds of years. There is a great awareness of the past in Margate, which bridges the gap between generations for holidaymakers; the classic Margate sites are constantly being revamped to preserve its original charm. The seafront and harbour have undergone numerous alterations, while the Blue Flag beach is still the perfect place for swimming, surf lessons and a day of tanning. Another great example of its timelessness is the unexplainable Shell Grotto (an underground lair of tunnels and rooms that are lined with shells), which is as enthralling today as it was during the 1800's. For outdoor lovers, the Viking Coastal Trail takes you through a nature reserve, past abbeys and other historical sites, all while tottering along the magnificent Kent countryside, right to the spot where the first Vikings landed on our shores.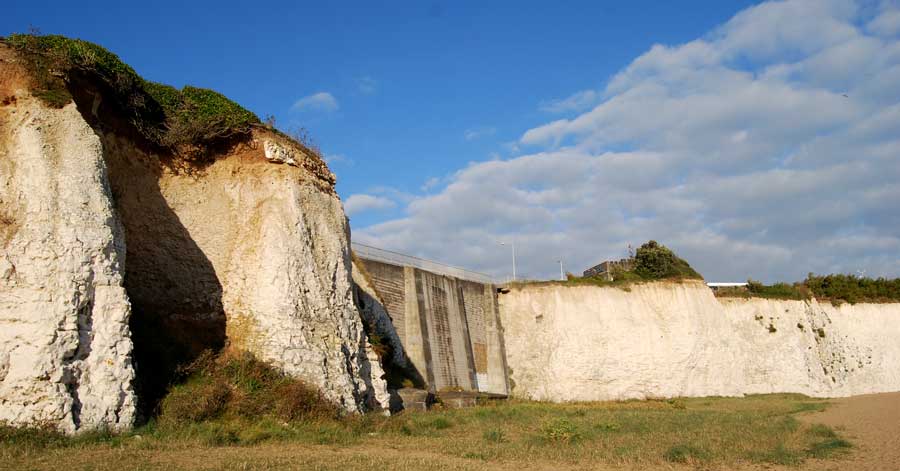 Margate, Kent
---
If you're going on a UK Coastal Town Break, then have you considered UK Travel Insurance to ensure you travel with total peace of mind?
Travel Insurance Reviews
Customers have scored Essential Travel 8.5 (ratings from 0-10) based on 1551 reviews.
You may also like...
You don't have to leave the country to enjoy sandy beaches, water sports, coastal wildlife and seaside fun this summer, just see Essential Travel's pick of Britain's top ten beaches...
read more >