Top 10 2011 Travel Predictions

What will 2011 bring to travellers? In this month's Top 10, we count down the 10 travel predictions for the year ahead.
1. The Rise Of The Independent Traveller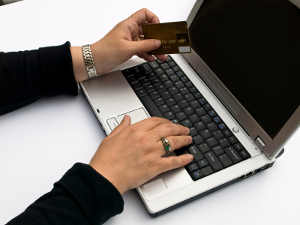 68% of those who participated in the Essential Travel survey said they would organize their holiday independently in the new year. This means some extra legwork when it comes to booking directly with airlines and hotels, but it works out cheaper in the long run. The legacy of the economic recession will be how people choose to spend their extra pennies. There are great holiday packages, cheap flights and travel specials available on the net (twitter, facebook etc.). Not only has social networking become a highly affective way to advertise, its a cheap way to shop.
2. The Sportcation
The number of people travelling abroad to watch sporting events continues to grow. So much so, that even the British Foreign & Commonwealth Office has started issuing sports alerts to keep travellers in the know. In 2010, more than 600,000 tourists went to South Africa in a single month to watch a FIFA World Cup game. With the rugby World Cup due to take place in New Zealand next year, we can expect a boom in trips to the Southern Hemisphere.
3. War Chic Travel
Post-war travel destinations are booming. The Balkan nations have been reasserted as a trendy and affordable travel destination, comparable to some of the most popular spots on the Med. With music festivals and Black Sea resorts becoming more popular in places like Sarejevo, Beirut and Bulgaria, as well as ski resorts opening, many newly politically stabilised nations are emerging as a great place to get a value for money holiday. In the east, Sri Lanka is fast joining ranks of Cambodia and Vietnam, drawing more volume each year with its amazing scenery, wildlife and climate.
4. The Growing Popularity of Adventure Sports
Adventure sports are no longer restricted to a small group of fearless people. 2010 saw a massive increase in people's sporting confidence and dare, and 2011 will surely bring more. Whether it's abseiling in Peru, mountain biking in Calderdale or kitesurfing in Bali, Essential Travel's travel insurance has got you covered with policies designed to keep you safe during your holiday adventures.
5. The Wired Holiday
Our gadgets are becoming smaller, smarter and less dispensable on holiday - keeping in touch via the Internet is simply becoming a way of life. You can be sipping cocktails on a beach in Thailand, checking the football score on your laptop and listening to Radio 1 on your smart phone. Wireless network access is also not limited to posh hotels anymore - its all over the world. In many USA cities there is wireless access at ALL public places. More and more working professionals are inclined to take a holiday if they can stay wired.
6. The Demise Of The City Break
Our 2011 survey saw backpacking, rural cabins and even tour holidays pipping the city break in popularity. Adventure holidays at ski and beach resorts offer a more exotic departure from the norm. With our hectic careers and busy travel itineraries (sight seeing, going out, taking tours) it could be that people just want to relax on holiday and forget about the city for a while.
7. The Body Scanner Debacle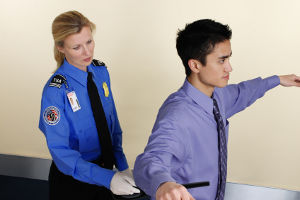 When full body scanners were introduced at the start of 2010, they were met with much confusion and trepidation, largely because of how explicit the images are. Some would even argue that the scanners are in violation of the law. 2011 will see more scanners introduced to airports across the UK. While these intrusive devices are not 100% full proof in detecting terrorist hazards, they are still compulsory - which could make touchy travellers think twice about flying in the new year.
8. Staycations Over
As the recession slowly loosens its grip on the UK, people are beginning to warm to the idea of holidaying abroad again. At the start of the New Year, in the midst of the rain and snow and howling blue wind, a sunny holiday in the tropics starts to sound very appealing. According to a survey in the Mail Online, the percentage of Britons planning at least one holiday on home soil in 2011 will decrease considerably.
9. APD
With Air Passenger Duty charges significantly increasing in 2009, long haul passengers found themselves paying a few hundred pounds more than the price tag advertised. Families in particular are finding their trips spiraling out of budget, as the tax applies to each traveller in a single party. Another increase in APD charges from November 2010 could put families and budget travellers off going abroad in the new year - especially to long haul destinations.
10. Long stay holidays Vs. Short stay holidays
A whopping 50% of those who participated in the Essential Travel 2011 survey said they'd be happy to stay on holiday for up to six months of the year. This might not be possible for everyone - except those lucky enough to be on sabbatical in 2011, it is saying something about the number and duration of holidays people take next year.
Last Updated: December 2010