Top 10 Travel Gifts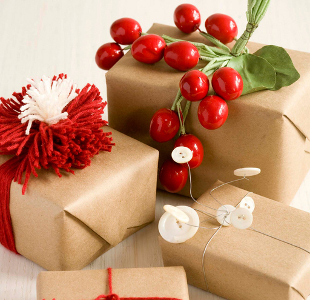 It's hard enough choosing a gift for that difficult family member who doesn't seem to like clothes, accessories or anything attainable for that matter, and now you also have to search the stores for something the traveller in your family can actually use. If they're on the road then chances are that they can't drag a lot of luggage around, so some thought needs to be put into the gift. At the very least, it has to be practical, useful or have meaning. Believe me, when travelling, something that sparks a memory can mean so much. We have a few suggestions that might just be what you're looking for.
A Customised Poem
It may sound cheesy to some people, but crafting a poem for someone is actually quite a touching gift. While not all people are gifted with the flowing words of Shakespeare, The Poetry Salon can take care of that. They will interview you and customise your thoughts and experiences into a verse, which is then printed on handmade paper and presented in a box, frame or a hollowed-out cork. If you aren't sure what the poem will be about when giving it to someone; I've found that talking about a certain experience or memory that you have together and putting it into words can make it very special.
A Good Set Of Headphones
Leaving your house and forgetting your earphones or headphones can feel like you've forgotten your first born at the hospital. You need them for your daily dose of sanity and escape from the madness of the world. The same applies to travellers. As much as they enjoy exploring and learning new things, sometimes sitting back and watching everyone while listening to some good music is exactly what should be on the cards. In the rush of packing, boarding flights and dragging luggage across foreign streets, airport floors and hotel hallways, they're bound to get damaged and broken. A good pair of quality headphones that can not only withstand a few beatings, but also delivers in terms of sound will make any traveller skip to the beat with glee. Beats Studio 2013, Denon AH-D340 and Sony MDR-1R are said to be a few of the more quality headphones around.
Cute Sleep Mask
It may sound like a gift that's a bit too obvious, but you'll be surprised how many people - especially travellers - find themselves needing to fall asleep during the day and not having any luck, since it's so bright outside. Even at night, the sights and sounds of some cities make it almost impossible for people who are accustomed to quieter surroundings to fall asleep. The sleeping mask you buy doesn't have to be the usual black blindfold, there are loads of very cute and creative masks out there that are sure to give your friend the restful sleep they need - even if they're in the middle of Las Vegas.
Travel Flask
It's understandable that after arranging all the visas, booking flights and dealing with customs that you might want a shot of something strong. Except, you won't likely be carrying a bottle of Johnnie Walker in your already too-full suitcase. And then you remember that Aunt Pat bought you that travel flask, and all is well again. You can get a really meaningful and top quality flask from Etsy. There are plain stainless steel flasks, or custom designs that allow you to engrave any text of your choice. There are even matte pink stainless steel flasks that can be laser engraved. Now that's a gift I would really love.
Scrubba Washbag
We've reviewed the Scrubba Washbag in the past and we stand by that review. It's convenient, easy to carry and saves time and money - all the requirements a traveller looks for when deciding what items to pack and what items to leave behind. The Scrubba Washbag is both laundry bag and hand-wash laundry machine. It can fold up and fit into your suitcase for when you don't need it, but for the times when you want clean clothes, all you need is access to clean water and some dirty laundry. You fill the bag with water and your preffered detergent, close it and rub it together the good old-fashioned way. Inside, the rubbery bumps will remove excess dirt and oil from your garments. The bag is lightweight and waterproof, which makes it a perfect gift for someone, no matter where they're going.
Eco-Friendly Charger
This list has been notably devoid of hi-tech gadgets, a traveller's best-friend, right? Fear not, we do have those gadgets here, we just wanted to mix things up a bit. What's a gadget without a battery? Pretty useless if you ask me. Which is why Samsonite's Window Solar Charger is ideal. When you're on the road, out at sea or on a remote island, having a charger that uses the sun's rays to charge your phone will certainly be a convenient treat. You can even stick the charger to your car's window, plug in your phone to the USB port and voila, phone charged.
Travel Pillow
This is another gift that may seem rather obvious, and you might even think that the person you're giving it to would surely already have a traveller's pillow. It is, after all, one of the most important things for any traveller. You can choose to get a pillow ideal for flights, with neck and headrests, or smaller pillows that can also be used for car and bus rides. Jetset has a range of travel pillows that any traveller will appreciate, or you can go to H&M and get one of their comfortable, soft pillows.
Buy A Board Game
You can never go wrong with a good board game, and all the choices out there will make your decision just a little bit harder. For any traveller, keeping occupied, during those times when you are waiting for a bus or your connecting flight, is vital. It could take hours before you board, so having a fun game to play will at least help to keep you sane. Guess Who is a popular travel board game and so is Scrabble (okay, Scrabble is a popular board game no matter where in the world you are) and the Backgammon Board Game Edition is also quite entertaining. If all else fails and your pockets are too tight, then a deck or two of cards will do just fine.
Portable Shower
Yes, something as awesome as this exists. Don't expect any super powerful pressure nozzles that massage your back as you wash, but do expect to at least be clean on your travels, no matter where you are. You can adjust the water flow and it comes with a water storage bag, suction cup and shower holder. You drop the pump into any water source - from a bucket to a pond - and power the device with either batteries or an adaptor that can be plugged into a car cigarette lighter socket. The hanging hook allows you to position the shower head, and you can put it on a tree or vehicle. It's quite an interesting device and will be very exciting for more adventurous travellers.
Ipad And Kindle Covers
Ipad and Kindle Covers are so expensive, that it makes us reluctant to buy them as gifts. Similarly, it makes people reluctant to buy a cover for themselves. However, someone who travels often could really use one. Between going through customs, getting lugged around in hand luggage and enduring rocky roads, an Ipad or Kindle needs to have extra protection. M Edge is a good place to pick up a reasonably priced cover. They design covers in different colours, but the draw is their range of The New Yorker covers .