There's nothing quite as exciting as getting new toys, no matter how old you are. The joyful anticipation of frantically ripping the packaging open and finally having your new 'precious' in your hands (and the showing off that follows) never gets old. Doubly exciting are gadgets for travelling: new toys and a new place to play with them - in a word 'iBliss'. We've assembled a range of devices that are not only good for showing off but that are actually quite useful on the road (or air-plane) too.
Gizmo's
Universal Plug Adapter
Everything shiny and electronic is reliant on some sort of plug - even if it's the plug on a battery charger. The wrong plug means no toys and with the confusing range of plugs available, many travellers are left clutching lifeless gadgets. A universal plug is the gadget that even gadgets love.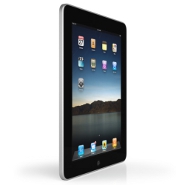 iPad
There were tablet computers before and competitors have cropped up since, but the bar has been raised and set by the iPad. Long battery life, easy interface and great apps make the iPad a slam dunk choice for long haul entertainment. Download an ebook or two with iBooks, get a few games to play or movies to watch and that eight-hour layover will pass like a breeze.
Noise Cancelling Head/Earphones
Unless you're flying first class on Malaysia Airlines, crying babies [and sometimes adults - forgive us but Marley & Me is a tear jerker] are the occupational hazard of air travel. A good pair of noise cancelling headphones are the perfect way to dampen out background noise and take the edge off a baby's wailing. The technology behind noise cancelling is quite amazing: the headphones create an inverse noise pattern to cancel out the intruding noise.
Useful Accessories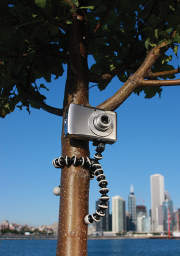 Gorillapod
You get back from a magnificent holiday and all you have to show are some blurry photos that look like everybody else's Facebook photos. Or you can get the convenient and easy-to-use Gorillapod, which acts like a miniature tripod and looks like an insect. You can take pictures from unusual angles - the flexible legs bend and rotate 360 degrees - to create stunning, original photo's. Give your camera legs with this playful and fun tripod.
Voltaic Solar Powered Backpack
Getting up to charge your mobile, tablet or mp3 player is a mission when you've settled into that perfectly comfortable position or if you're on the go. Now you don't have to fear the dreaded flashing battery icon with this solar powered backpack that charges your devices as you lie about or run around. The small solar panel at the back of the backpack gives four watts of power to power almost any gadget - the average mobile takes just fours hours of sunlight to charge. Not only will your green cred skyrocket but you won't have to worry about finding a plug that fits (see Universal Plug Adapter above) as the bag powers devices through the USB port.
Portable Motion Sensor
Travelling alone, especially if you're a woman, can be a bit daunting at times. For a peaceful night's sleep a portable motion sensor is a must. These security devices can be fitted near doors and windows to alert you the moment something moves.
Off the Beaten Track
Delorme GPS and Texting Device
Really getting away from it all and disappearing into the bush is a great way to rejuvenate yourself, but doing so without keeping in contact is asking for trouble. Just watch 127 Hours (based on the true story of Aron Ralston, who literally found himself between a rock and a hard place) to see how vital this is. The Delorme GPS functions both as a guide and a means to keep in contact - the military grade GPS unit keeps you on track while the SPOT messaging systems brings cellphone functionality to even the most remote areas. The beauty of the device is that it does just enough to keep you safe, but is still discreet.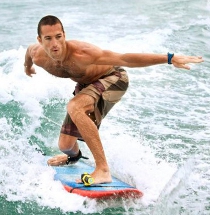 ATC9K Action Camera
Most cameras struggle to capture the active summer holiday. Holidays are often remembered as a series of static moments devoid of their original excitement. Enter the Oregon Scientific Action Camera. If you've ever wanted to relive the most heart pounding moments of your holiday, this is the camera you're looking for. Snap it onto a helmet, at the end of a surfboard, on your bike's handlebar, or take it with you on a dive to capture the adrenaline-pumping moments as they happened. The camera records HD video and 5MP-still images of all the action.
Multi Tools
When all the blinking gadgets fail you can always rely on the sturdy multi tool to get you out of tough situations. Trust the famous brands - like Leatherman and Swiss Army - for reliable blades and a multitude of other useful tools. The latest models even have USB sticks and lasers for the 21st century man.
Outrageous and Extravagant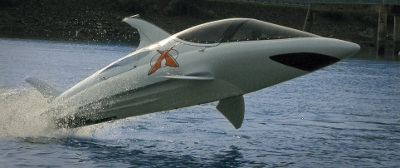 Seabreacher X
If money is no object and the helicopter is getting a tad too common for you, the Seabreacher X submersible is the ultimate in travel transportation. With a 260hp engine and plenty of comforts - like an onboard stereo system and an upholstered interior - this vessel will impress even the private jet crowd. See it in action in the video below.
Last Updated: August 2011