Top 10 Travel Stocking Fillers For Under £10

Stocking fillers make the perfect gifts for people who are travelling - they're small, cheap and useful (if picked correctly). So this month we've decided to look for the best in this category and compile a special Top 10 Stocking Fillers for our travelling readers. We've tried to include items that will cover all holidays this festive season, from weekend breaks in the countryside, to trips across the world, where some lucky people will be spending Christmas in the sun.
We are giving away a big stocking filled with each item on this list - like our Facebook page to stand a chance of winning the Essential Travel Stocking and all these fillings.
10. Kingston 8GB Micro SD Memory Card (and SDHC Adaptor Because It's Christmas)
Having an 8 GB Kingston SD Card in your camera is a license to go bananas when taking pictures on your next holiday. You won't fill it up in a hurry, and if you do, you'll need a massive computer to store the zillions of photographs you've managed to take. As an added bonus to the lucky winner of our Christmas stocking, we're throwing in a SDHC Adaptor - because it's Christmas and we value our readers.
Retail Price: £9.99
9. Water Proof Poncho
Even in paradise you can still get caught in the rain. Whether you are taking a winter's stroll in your nearest park, at an outdoor festival or on holiday in tropical Borneo, this handy little poncho will go a long way towards keeping you and your valuables dry. The best part is that it takes up about as much space as a wallet, so if you're taking it on the road with you, it won't fill up your entire case.
Retail Price: £4.50
Website: www.nomadtravel.co.uk
8. Tea And Cake In London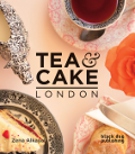 This insightful and quirky illustrated guide on where and when to take tea in London is a great coffee table accessory and a useful resource in any household. Written by the immensely talented former Essential Travel magazine editor, Zena Alkayat, we thought the book's blurb would offer you the best explanation of what to expect:
Tea & Cake London is a temptingly illustrated guidebook celebratingthe best places to take tea in the capital. Over five chapters, more than 70 entries reveal the city's best cafes and tearooms, afternoon tea destinations, bakeries and patisseries, oddball hideouts and cafes catering for special diets. So whether you're after a simple frills-free cuppa and slice of homemade sponge or fancy finger sandwiches and scones in swanky surrounds, Tea & Cake London has the answer."
Website: www.teaandcakelondon.com
Retail Price: £4.99
7. Moleskine Address Book
There is something timeless and elegant about travelling with an original Moleskine address book. It'll make you feel like Ernest Hemingway or Van Gogh, the next time you jot down the name of a quaint pub or a cafe' that catches your attention during an impromptu visit to Tuscany. According to their website, every Moleskine product is thread bound and has a cardboard bound cover with rounded corners, acid free paper, a bookmark, an elastic closure and an expandable inner pocket that contains the Moleskine history - one that is connected with some of the greatest artists of the twentieth century.
Retail Price: £8.99
Website: www.moleskine.co.uk
6. Travel Proof Money Belt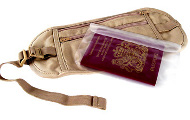 Keep your money, passport and credit cards safe with this travel proof money belt from nomadtravel.co.uk that fits under your shirt. The padded exterior means that there is no itchiness and an extra waterproof lining will ensure your particulars are kept dry - even if you get caught in the rain.
Features include:
2 zipped compartments
Removeable plastic sleeve
Adjustable elasticated waist belt
Tan colour
Retail Price: £8
Website: www.nomadtravel.co.uk
5. Eye Mask

There are times when getting shut eye on an aeroplane, bus, train or ferry is almost impossible; there are a thousand things going on around you. Besides the noise, there are reading lights going on and off all over the place, making it feel a bit like trying to nod off in a night club. This comfortable eye mask will go a long way to blocking out the distractions that keep you awake. With features like a comfortable bridge section and soft padding for your eyes, you may need to set an alarm in case you oversleep.
Retail Price: £4.99
4. Travel Pillow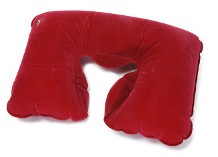 Spare your neck and the disappointment of trying to find that invisible comfy spot between your seat and the window - it does not exist. This inflatable travel pillow offers you that platform to rest your tired head. Coupled with the eye mask and the ear plugs, you could find yourself having a very peaceful night's sleep on your next long haul journey.
Retail Price: £3.90
3. Wine Accessory Set

Ideal for those cheeky weekends away, the complete wine accessory set from drinkstuff.com gives you all the tools you need to open, serve and store a bottle of the good stuff. This includes a foil cutter, a waiter's friend corkscrew, a wine collar, a pourer and a stopper (for safe storage).
Retail Price: £9.99
Website: www.drinkstuff.com
2. Quiet Zone Earplugs

Getting sleep in a bus, train or on an aeroplane is no easy task. On top of squashing your frame into a tiny seat, mostly unfit for an adult-sized body, you've got human traffic flowing in and out of the bathroom to content with, crying babies and a host of other distractions to negotiate. Quiet zone ear plugs from girlstravelclub.co.uk are a must for anyone who battles to get some shut eye while travelling. The silicone plugs soften as they get warm, moulding themselves gently into the shape of your ear - so it won't feel as though someone has stuffed a cucumber into your hearing canal. There are interchangeable attention filters too, which allow you to work around your environment - low frequency filters will block out your partner's snowing, while a high frequency filter will silence the plane's noisy engine for eight hours.
Retail Price: £6.99
Website: www.girlstravelclub.co.uk
1. Sunsense Ultra SPF 50 Roll On - Essential For All Seasons!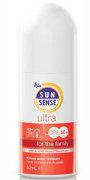 Sun safety is a year round commitment to your body. Whether you are on the beach or the ski slopes, you need to be vigilant about covering up. The aeroplane friendly, 50 ml bottle of Sunsense Ultra SPF 50 offers up to four hours of protection, even if you're in the water where regular sunscreen rubs off after roughly half an hour. The roll on applicator makes it easy to apply, especially for the squeamish who don't like mom or dad rubbing blobs of cream all over their precious noses.
Retail Price: £7.95
Website: www.beachfactory.com
Last Updated: December 2010