2012 is going to be a massive year for the UK. The Queen is celebrating 60 years of service, the Olympic and Paralympic Games are coming to town and summer has already popped its head out to say hello. With so much going on, we've decided to take a look at some 'Staycation' ideas for those of you choosing to stay on local shores this year.
Have we missed any? If you've got a good staycation idea that needs mentioning, drop us a comment below.
10. Camping On The Coast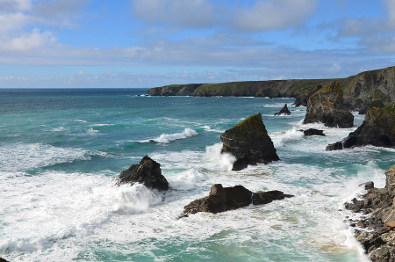 Great Britain has over 7000 miles of coastline and a wide range of spectacular land formations going all the way around it. The dramatic Bedruthan Steps in Cornwall is the stuff of fantasy novels while the soft, sandy beaches of Suffolk are perfect for long walks, building sand castles and family holidays in the old villages. There are castles overlooking the beaches in Northumberland that rival the hillsides in age, while the party and music scene in Brighton always keeps up with the times. Britain's beaches are beautiful in their own way and they don't always get enough credit for being so unique. For a family holiday, one of the most timeless ways to get out there and enjoy the coast is to go camping at the beach. It's affordable, picturesque and even if it rains, it's an adventure every time.
For more great suggestions, check out Essential Travel's Top 10 Camping Holidays or go to www.beachcampsitesuk.co.uk for a list of the best beach camping sites in the UK.
9. Hit The Festival Route
Summer time is festival season in the UK, and you've got plenty of them to choose from. If you're worried about being too old, too brittle or too hygiene-conscious to enjoy yourself at a stinky music festival – guess again. There are festivals for just about any and all walks of life out there – from reggae to rap, rock, golden oldies and PG rated family outings. It doesn't start and end with music either – there are festivals that celebrate food, literature, art and all of them at the same time. Your only limit is how far you're willing to go.
For the best in local festivals, check out our feature on festivals in the UK, or take a look at our choice for the Top 10 UK Festivals.
8. A Luxury Hotel Experience At Sheraton Grand Hotel And Spa In Edinburgh
Located in Festival Square with a prime view of Edinburgh's hauntingly beautiful Castle, the newly refurbished Sheraton Grand Hotel and Spa offers you the chance to blend luxury with a visit to one of the UK's most lively cities. The rooms and the brand new restaurant and bar provide an excellent standard of service and comfortability you'd expect from any hotel in such a stunning location, but the award winning One Spa and hydropool are what really take the cake. With Edinburgh's famous Art Festival coming up later in the year, expect to find it fully booked.
For more info visit the Sheraton Edinburgh.
7. Canal Boat Along The Thames
Cruising the Thames on a canal boat is an adventure holiday in your own backyard. The river cuts through the heart of the countryside, moving in and out of locks, under bridges and alongside stretches of the most gorgeous scenery in the nation - and the best part is that you can choose your own route. Take this all from the comfort of a deckchair, glass of Pimms in hand, while the gentle ripples sway you to sleep.
For a complete Do's And Dont's guide to houseboating, take a look at our How To Holiday On A House Boat guide.
6. Beatles Mania In Liverpool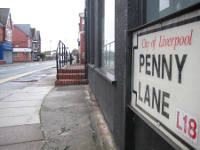 Liverpool is celebrating 50 years of music from the greatest band of all time, with events running throughout the year. This includes Paul McCartney's 70th birthday and a massive Beatles Anniversary bash at Hulme Hall. If you haven't visited one of the most productive arts and culture mines in the UK, this is certainly a good year to be there.
Log on to Visit Liverpool for the full programme of events.
5. Cycling The Taff Trail in Wales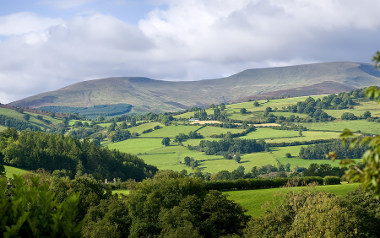 The Taff Trail draws a line that cuts through Wales, starting at Cardiff Bay and moving through a lush mix of forestry, wildlife, hillsides and quaint towns. The route terminates at the magnificent Brecon Beacons National Park. At just over 80 kilometres, it's the perfect family cycle tour that won't be too strenuous. Whether you break the trail up into a weekend excursion or power through it in one day, you won't be sorry.
For more information about the trail, visit www.tafftrail.org.uk. You will also find more helpful tips on cycle holidays with our How To Cycle Tour guide.
4. Island Hopping
You don't need to leave UK territory to get a decent island holiday. With over 6000 islands dotted around the british coast, we're actually spoiled for choice. Only a short ferry ride from Cornwall, you'll find Tresco and the Scilly Isles, which look a lot like the Mediterranean beauties you'll see in Club Med pamphlets, but also more interesting...
For more local island getaways read our Top 10 UK Islands.
3. Hiking In The Peak District
The East Midlands is one of the most visually striking regions in the country, with a wide selection of trails that pass alongside moorlands and over jagged rock formations that date back to prehistoric times. The trails are very manageable for beginner hikers, yet still exciting and rewarding for the experienced.
2. Fishing In The Lake District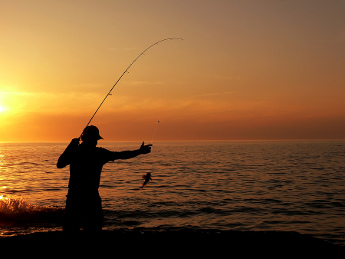 With so much emphasis on exercise-oriented holidays, it's good to have an alternative that involves very little action or effort – although most avid fishermen would have you believe otherwise. The Lake District is a slice of calming paradise in the hills of Cumbria, where you can replace the drone of cars on the freeway with an assortment of chirruping birdlife. Without getting too carried away by how beautiful it is and why a trip to the Lake District is worth it for the views alone, the fishing is fantastic and you'll find a selection of affordable hotels and bed and breakfasts in the area.
For a detailed map of the area, where to fish and more information about the local flora and fauna, check out www.lakedistrictfishing.net
1. London, A Proud Capital City
With the Olympic Games and the Queen's Diamond Jubilee taking place, it's all eyes on London in 2012. The nation's capital city needs no introduction or explaining, but one thing is for sure: it's going to be one heck of a summer there. For some great ideas on where to go and what to do, check out our 24 hour guide to the city.
Last Updated: April 2012