This month, we are paying reliving the magical ski holidays of our childhood, by serving up a list of our 10 favourite ski resorts that cater for families. Whether it's group tours or a traditional alpine Christmas getaway, we've included something for everyone.
Wherever and whomever you travel with, you can take out comprehensive ski insurance for you and the kids.
Passo Tonale is perfectly fitting for families wanting to hit the slopes and enjoy the winter atmosphere.The high altitude guarantees that there will be snow, and more importantly the wide range of gentle pistes means that the little ones won't be too intimidated to join in. This charming, famously-friendly Italian resort buzzes during the winter season, drawing scores of families every year, so odds are you will all make some new friends. The kids ski school gives adults and more experienced skiers a chance to explore the other resorts close by where more challenging runs can be found. www.passotonale.it
Passo Tonale, Italy. Image courtesy of Carlo Guarneri Fotografo
Aussois, France, is the quintessential family ski resort town, located in the majestic French countryside, just outside the Vanoise National Park. The small town caters for tourists throughout the year. In winter, the calm and user-friendly slopes are dotted with people of all ages, inspired by the magnificent scenery and eager to get some (extremely) fresh air.
Aussois, France
Best For Shopping: Soldeu, Andorra
Retail therapy whilst on a ski holiday? The duty-free opportunities available to holiday makers in the Pyrenees Mountains are fast becoming a favourite amongst holiday bargain-shoppers. Soldeu is the perfect place to expand your wardrobe and get a hit of adrenalin on the Andorran slopes. Families with teenage daughters and sons (or those who are just plain shopaholics themselves) can stock up on perfumes, trendy clothing and sports equipment, while carving up some of the most enjoyable and pretty slopes around Europe.
www.grandvalira.com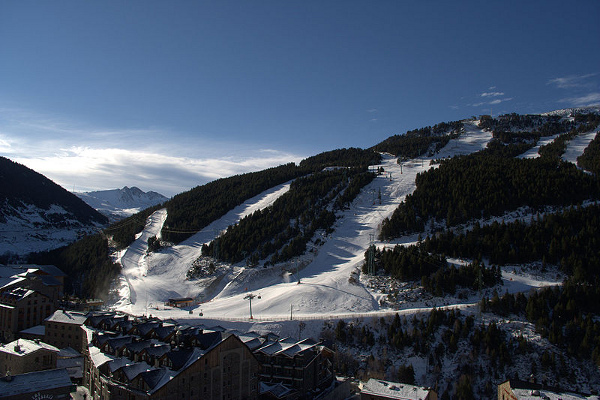 Soldeu, Andorra
Best For Families With Young Kids: Whistler Blackcomb, British Columbia
Whistler Blackcomb offers world class ski services in one of the most beautiful settings on the planet. Between Whistler and Blackcomb mountain there are more than 3,000 hectares of skiable terrain, over 100 trails, and lifts that carry more than 65, 000 skiers per hour. The only downside to going there is the long haul plane ride to Canada. Otherwise this Winter Olympic city has everything from teen camps, to kids 'Magic Carpet' snow rides, snowboarding apparatus, snowmobiling and plenty of accommodation - it is a 5-star ski resort, with 5 star kiddies activities - check out our Family Ski Insurance. www.whistlerblackcomb.com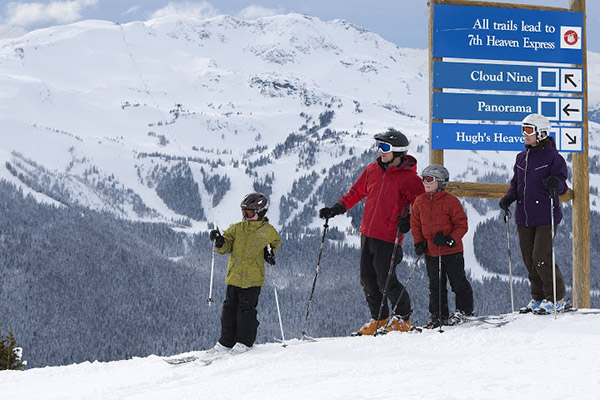 Whistler Blackcomb, British Columbia
Best For Families Of Experienced Skiers: St. Anton, Austria
St. Anton is more famous for being an expert's ski destination of choice rather than a family resort. But one of Austria's best kept secrets is perfect for families with teenagers who are interested in the full ski-resort experience, while still enjoying the perks of being on holiday with mum and dad. The town boasts a wide range of entertainment centres and snow-based activities that don't involve flying down a black rated ski run. There are ice skating rinks, tabogganing slopes, tenpin bowling alleys and (most importantly) some of the finest slopes in Europe. www.stantonamarlberg.com
Best Euro-Ski Holiday: Filzmoos, Austria
Filzmoos Resort is the quintessential family ski resort. It is loaded with gentle runs for kids, and offer kids ski lessons and a top notch Kids Club. With gorgeous restaurants to suite all tastes both young and old, the nearby town of Salzburg can also be appreciated for its grand baroque architecture. The entire town comes alive during the winter ski season and gears itself towards making the most of the beautiful conditions that grace the Salzburg province. There are also day excursions to castles, wildlife parks, the Dachstein Glacier and the Salzburg Natural History Museum. It's an unforgettable destination for families who want to give their kids the experience of Old Europe. www.filzmoos.at/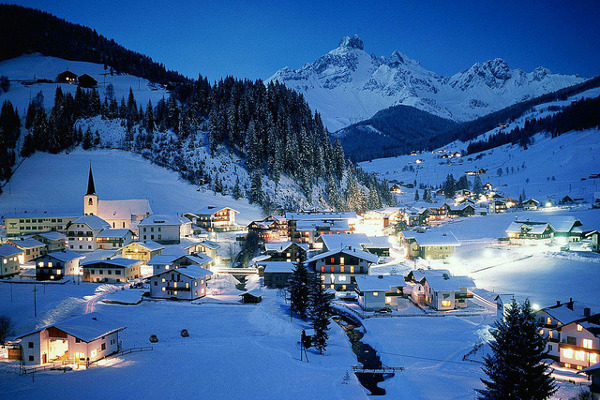 Filzmoos, Austria. Image courtesy of Pcernicky
Best For Families That Like To Travel: Jahorina, Sarajevo
Balkan ski resorts are becoming the fashionable ski destination option, with Mount Jahorina leading the pack and returning to its former glory as a 1984 Winter Olympics Venue. For a more mature family of travellers who want to visit a fascinating country that offers great advanced skiing, Jahorina delivers the goods. The friendly resort is well equipped and the crisp slopes offer some intense runs that will thrill and test intermediate skiers. www.jahorina.org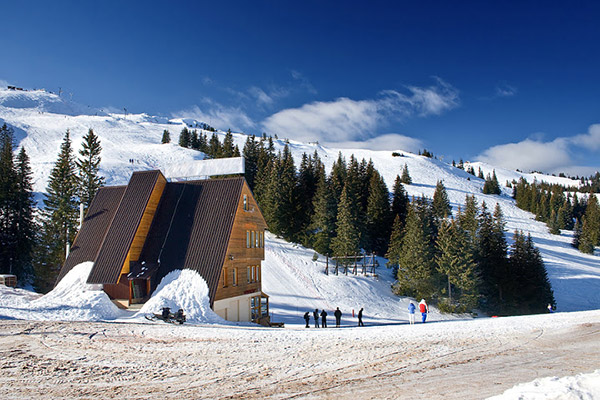 Jahorina, Sarajevo
Best For First Time Family Ski Holidays: Bankso, Bulgaria
Bankso ticks all the boxes as a first time skiers venue - it's affordable, charming, offers a great selection of inviting beginner's slopes and is serviced by a renowned ski school. Accommodation ranges from budget chalets to luxury hotels, and the beautiful town centre (which has been declared a UNESCO World Heritage Site) lends itself to a more relaxed and non- pretentious après ski scene. www.banskoski.com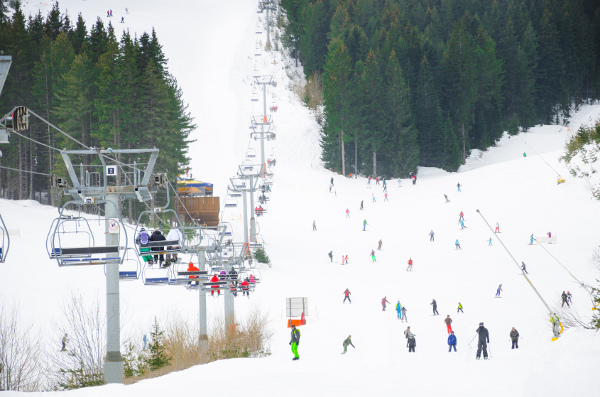 Bansko, Bulgaria
Best For A Family Christmas: Sainte Foy, France
Sainte Foy is a gateway into the heart of the French Alps. During the peak of winter, the traditional chalets are decorated by soft, fresh snow and graced by sunny afternoons that give the resort a magical feeling reminiscent of European Christmas fables. The selection of pistes is second to none, offering a wide range for beginners and intermediates. A highly reputable kids school and day care center is available for days when parents or older siblings want to take on more challenging runs at the nearby resorts. Realise your Christmas wishlist dreams and visit the magnificent spoils of Sainte Foy. www.saintefoy-tarentaise.com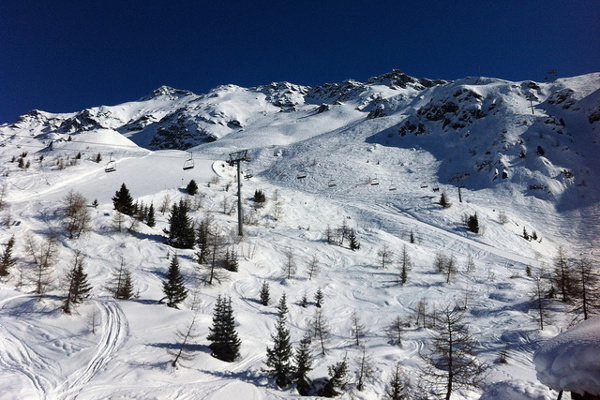 Sainte Foy, France. Image courtesy of Gareth Tovey
Best All Round: Smuggler's Notch, Vermont
This long-established and renowned ski resort is located in the quiet town of Cambridge, Vermont, nestled into the beautiful New England mountainside. The skiing facilities are incredible: with ski schools for all ages, day care centers for toddlers, kids ski programmes, teen ski programmes and ski programmes for mentally handicapped children, you will be hard-pressed to find another resort that caters to all these needs. Apart from skiing, you can enjoy incredible shopping, ice skating rinks, swimming pools, tubing, evening entertainment and a wide selection of affordable, family-friendly accommodation. This resort is perfectly named America's Family Resort. www.smuggs.com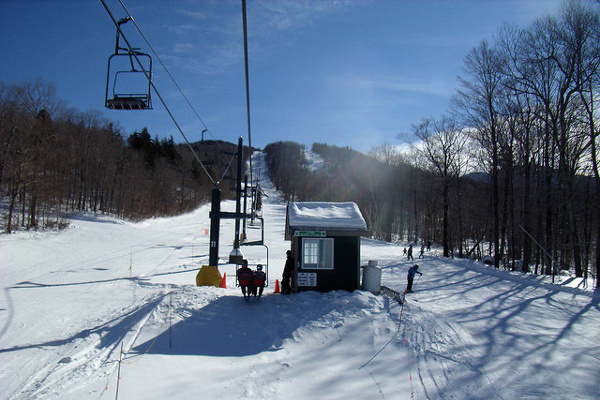 Smugglers Notch, Vermont. Image courtesy of Tracy Lee Carroll