Top 10 Minimoon Destinations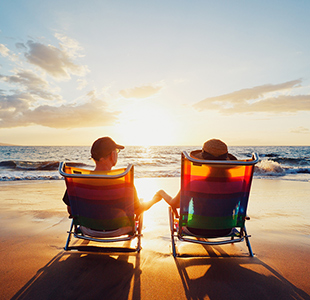 Your magical Wedding Day has come and gone. Now it's time for a honeymoon! While a wedding is the best day of most people's lives, it can also be the most stressful. So after all those months of planning, you certainly deserve a luxurious break - and a holiday as newlyweds to celebrate. But what if you can't get off work for a two week long honeymoon? Or if your budget doesn't really allow for an extended trip?
Enter the minimoon. A trendy phenomenon that is taking the world of the newlyweds by storm. A minimoon is quite simply a mini-honeymoon and it typically lasts for a long weekend, or even for just a couple of nights, for those tight on time or cash. I would say the maximum time spent on a minimoon would be about five days - this is to give enough travelling time for those wanting to travel a bit further. So, without further ado, I bring you the best UK and international minimoon destinations.
Minimoons In The UK
If you really don't have a lot of time on your hands, say only a night or two, head somewhere local. The UK is filled with gorgeous places for you to make your first memories as newlyweds.
Gloucestershire, England
There's always something romantic about a place soaked in history - and the county of Gloucestershire definitely doesn't disappoint. As newlyweds, you can enjoy taking in your surroundings of grand castles and cathedrals. It also offers an alluring countryside setting, which includes the Forest of Dean.
Where To Stay: As far as classic accommodation goes, Thornbury Castle is perfect in every way. The castle, being over 500 years old, dates way back to the Tudor era and was even at one stage the home of King Henry VIII and Anne Boleyn. It has 26 elegant bedroom chambers, all equipped with decor to reflect the period in which it was built. Couples can opt for their special package, which includes a bottle of champagne, one night's stay and a delicious three course meal.
What To Do: I suggest that the next morning when you leave the castle, you make your way to nearby Bath for the day. This city is the epitome of classical romance and was home to novelist, Jane Austen. While you're there, make sure to go on a Bailey Balloons' hot air balloon ride over the Somerset countryside, accompanied by a crisp bottle of champagne. A great way to end off the perfect minimoon.
For more information, visit www.thornburycastle.co.uk and www.baileyballoons.co.uk
Enjoy a stay at Thornbury Castle
Letham, Angus, Scotland
If you and your partner want to spend a secluded weekend away after the Big Day, head for Letham in Angus, Scotland. Letham is a remote little village with only about 2,000 people living there, so you're guaranteed some peace and quiet to enjoy your first couple of days together as a married couple.
Where To Stay: Yes, I know this is another castle, but Fernie Castle offers something a little bit more adventurous. While the 480 year castle has the usual awe-inspiring beauty that goes hand-in-hand with many castles, this one also offers a treehouse as accommodation. The treehouse is situated in the woods of the castle grounds and has everything you need, including bathroom and kitchen amenities (and even a fridge filled with snacks and drinks).
What To Do: Stay at the castle and enjoy strolls in enchanting gardens and woodlands - all 17 acres of it. The castle also has lovely dining facilities and a bar for you to enjoy your relaxing time away together.
For more information, visit www.ferniecastle.co.uk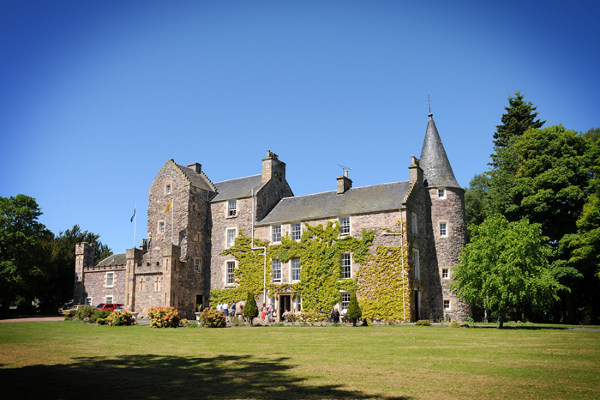 Fernie Castle in Scotland
Lake District, England
Make your way to North West England's Lake District if you want to be surrounded by serene beauty. The Lake District yields peaceful lakes, abundant greenery and majestic mountains. This is great for couples who are keen on spending some time outdoors on their minimoon. Enjoy picnics along the lakes or make the most of the hiking trails.
Where To Stay: I would suggest staying at Sharrow Bay. The stone mansion was opened to guests in 1949 and it's situated right along one of the most beautiful lakes in the whole district: Lake Ullswater. The country-house hotel offers special packages for couples only wanting to stay for one night - so it's really ideal for those who can't take a lot of time off work. The package also includes a decadent six course meal, champagne and a trip on the Ullswater steamers.
What To Do: Take a page out of the The Notebook and hire a boat to take out onto Lake Ullswater - there are plenty of places you can hire them from.
For more information, visit www.sharrowbay.co.uk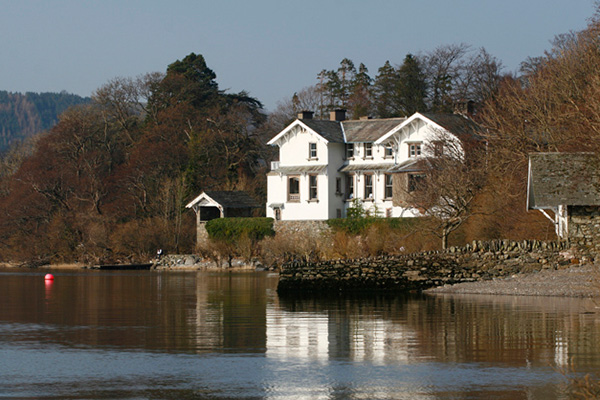 Stay at Sharrow Bay
Monmouthshire, Wales
I believe that cities with castles have a special, romantic appeal to them - which is why next on my list is the historical county of Monmouthshire. The county is filled with castles rich in Welsh history, as well as a national park and, of course, the Black Mountains. A minimoon in the breathtaking Monmouthshire countryside will be a perfect getaway for couples who want to be isolated and surrounded by nature.
Where To Stay: For a properly unique minimoon in the countryside, I recommend you get hold of Beneath The Stars who offer fantastic "Glamping" options (that's glamourous camping). I'd go for the Romany Gypsy Caravan located at the foot of the Black Mountains. Sleep in a cute caravan and the rest of your facilities are in a quaint little cabin only a few feet away. Not to mention, you'll be staying in a place of scientific interest, thanks to its rare plantlife.
What To Do: If you feel a bit too isolated and want to explore, there are warm and welcoming pubs about half an hour's walk from the caravan. To add some charm to your trip, you can borrow "he" and "she" bikes from Beneath The Stars and ride there together.
Go glamping in a gypsy caravan in Wales
Cornwall, England
There is so much to do and see in Cornwall that you might think it's impossible to only spend a weekend there. But not when you find the perfect accommodation with everything you need close by. Cornwall is known for its beaches, so this is definitely a great place to take your minimoon in the summertime when you can spend your weekend soaking up some rays.
Where To Stay: In the special little fishing village of Kingsand, you will find Westcroft Guesthouse - a 1760 guest house equipped with timeless décor, which really takes you back to that era. For the ultimate romantic experience, book the Clock Tower Suite. This gives you the whole top floor, with the added service of fresh croissants and a newspaper in the morning. To top it off, if you organise in advance, you can book candlelit dinners.
What To Do: The beach is only 65 feet from the guest house, so a nice, peaceful walk along the sea is always a good way to relax. If you feel like an even more enchanting walk, visit the Godolphin Garden and Estate - a 16th century medieval garden that has remained the same since then, making this a very authentic Cornish experience.
For more information, visit www.westcroftguesthouse.co.uk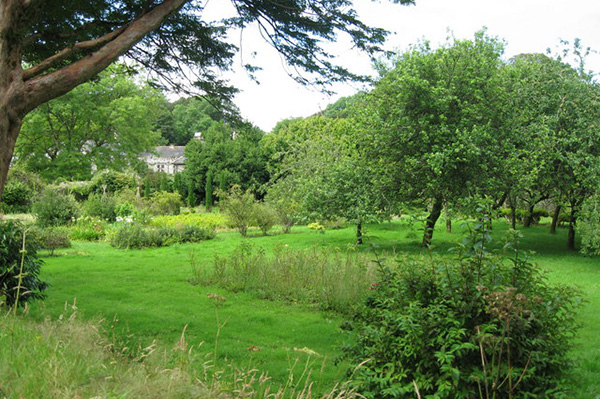 Enjoy a romantic stroll in the Godolphin Gardens
Minimoons Abroad
Taking your minimoon abroad doesn't necessarily mean far away. The beauty of living in the UK is that we have tons of fantastic destinations just a short flight or train ride away. I recommend these minimoons for couples who can take at least a long weekend away.
Marrakech, Morocco
With a flight from the UK to Marrakech only being about three hours, Morocco serves as a very memorable African destination for your minimoon. The city is known for the red walls of its buildings and its huge market places. I would suggest taking at least a three to four day holiday to really make the most of it.
Where To Stay: If you book through Boutique Souk, you can stay at the beautiful Selman Palace Hotel and Spa. This hotel has very comfortable rooms as well as five private riads if you really want to splurge (a riad is a Moroccon-style house with its own private courtyard). The luxurious interior design and optional 24-hour butler service will make you feel like a king and queen.
What To Do: You can spend all your time at the hotel, and you'd have an incredible time. From the spa treatments, and swimming pool that stretches 262 feet, to the purely-bred Arab horses on site, there's more than enough to keep you entertained. Or you can head out into the bustling city to soak up the vibrant culture and scenery. It's entirely up to you.
For more information, visit www.boutiquesouk.com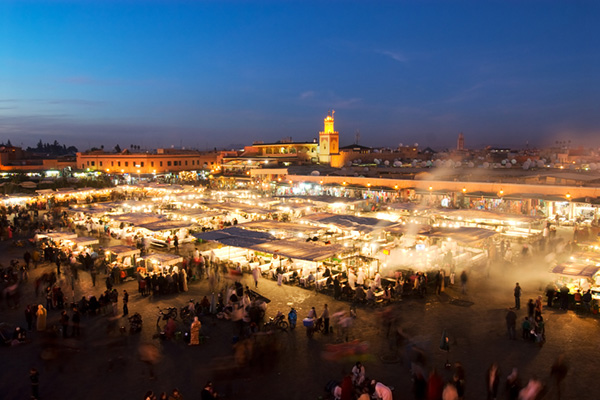 Market in Marrakech, Morocco
Amalfi Coast, Italy
Amalfi Coast is the glorious stretch of coastline in Southern Italy boasting tall cliffs, tiny villages and impressive views of the Mediterranean. If this doesn't already sound alluring enough to you, maybe it will help knowing that it's a very popular place for celebrities to go on honeymoon, such as Kim Kardashian and her then-husband, Kris Humphries.
Where To Stay: For the ultimate extravagant minimoon, try book your stay at the five-star Convento Di Amalfi Grand Hotel. The hotel boasts panoramic sea views and has top-notch restaurants and bars. Best of all, there is an infinity pool, giving the illusion of plunging 262 feet down the cliff into the sea below.
What To Do: The Amalfi Coast only stretches on for 56.4 miles, making it ideal for your short trip. I suggest taking a nice, slow road trip along the coast with perhaps a couple of short stops along the way - such as a lunch stop at a typical Italian café.
For more information, visit www.ghconventodiamalfi.com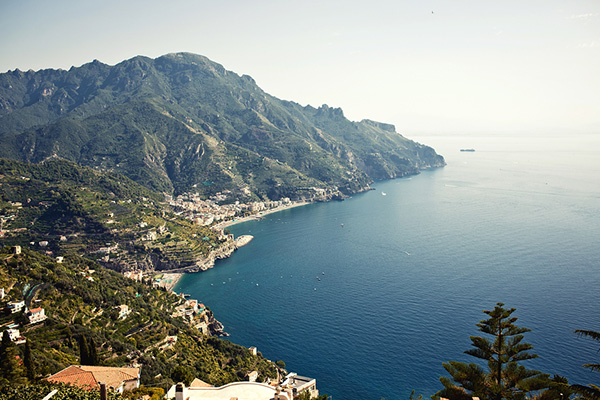 Italy's scenic Amalfi Coast
Büyükada, Turkey
Büyükada is one of the charming little islands off the coast of Turkey and is home to only 7,000 locals. This is the best place to go to for some peace and relaxation, as there will be no traffic nightmares thanks to the car-ban throughout the island. Take a long weekend off for your minimoon to explore this quaint island on foot or by bicycle.
Where To Stay: The Prince Hotel is a grand, sea-facing hotel, offering beachfront views, tantalising Turkish cuisine and free breakfasts. And, just as a little bonus for you, you can even end up saving on accommodation on this trip - the hotel offers a great bargain where you can stay for four days and only pay for three.
What To Do: If you want to do some sightseeing on the island, add a touch of romance to it by going on a tour in one of the many horse-drawn carriages. Simply request that the rider keeps it as a carriage for two and doesn't pick up others along the way.
For more information, visit www.hotelprince.com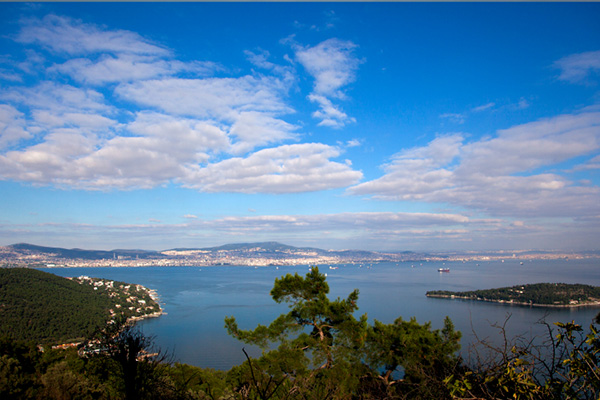 View of Buyukada, Turkey
Paris, France
I've been avoiding cliché-type destinations the whole time - but this is Paris! The city of romance! The spellbinding lights at night and the staggeringly high Eiffel Tower are already enough to make any couple fall even more in love when in this amourous city.
Where To Stay: To really soak up the Parisian lifestyle in all its beauty, make sure to stay at the Secret de Paris. The rooms here are creatively designed to reflect iconic places in Paris, such as the Eiffel Tower, Moulin Rouge and Musée d'Orsay.
What To Do: Take a walk over the Pont de l'Archevêché, or Archbishop's Bridge, that spans across the Seine River and put a love padlock (with your names on) onto the infamous padlock chain fence.
For more information, www.hotel-design-secret-de-paris.com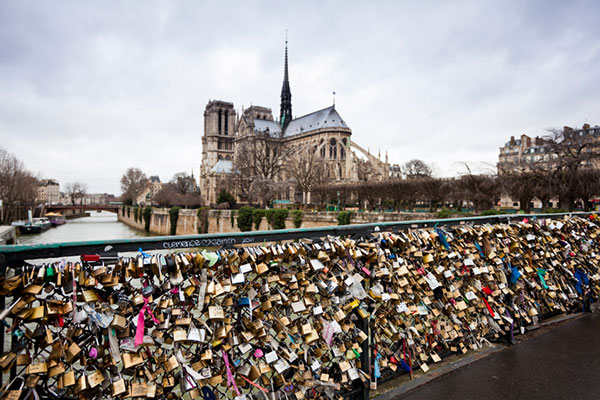 Fasten a padlock onto the fence across "Lover's Bridge"
Eastern Cape, South Africa
I realise that South Africa is a long ten hour flight from the UK, which is why this is the longest minimoon on my list. I suggest taking at least five days off - which gives you two days for travelling and the rest for an adventurous, luxurious holiday. The Eastern Cape may not be particularly well-known for its tourism, but just 46.6 miles outside the city of Port Elizabeth is where you'll find a world famous game reserve frequented by the likes of John Travolta - Shamwari Game Reserve.
Where To Stay: Stay in a beautiful lodge amidst the African wilderness - where you get to see the Big Five, go on game drives and walks and soak up first class luxury surrounded by nature at its finest - Shamwari Game Reserve. This reserve is abundant with some of the best wildlife you will ever see and it's completely malaria-free. It's worth noting that you can get a discounted special on your stay if each person donates £7 to help save the rhinos.
What To Do: Simply stay on the reserve for your time here in South Africa. There's always something to do and it will be hard to be taken away from the incredibly surroundings and deliciously traditional South African dishes they serve up at the lodges. Just remember your camera - you'll want to relive the magic for years to come.
For more information, visit www.shamwari.com
Enjoy Sundowners at Shamwari Game Reserve
Last Updated: June 2013