Top 10 International Yoga Retreats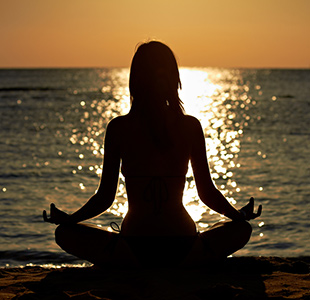 Yoga is a popular discipline around the world and has been a subject of interest for hundreds of years. This unique form of fitness is not only beneficial for your physical body, but has also been proven to improve your mental health and inner well-being. While most people find the time to do yoga at their local gyms, I find that an ideal way to practise it is to get away from society and try out a yoga retreat.
Yoga retreats are there purely for yoga lovers, offering yoga sessions, accommodation and a healthy menu that will leave you feeling fresh, energised and revitalised. There are thousands upon thousands of yoga retreats around the world, so this month we scoured the globe to bring you the Top 10 International Yoga Retreats.
Big Sky Yoga Retreats - Montana, USA
For the ultimate cowgirl experience (sorry guys, this one's for the ladies), make sure you attend one of the many Big Sky Retreats - right under the big sky of Montana. The retreat allows you to get away from the city and breathe in the fresh country air, all the while getting in touch with your inner self. Surrounded by fresh meadows and the mountains of Montana's countryside, Big Sky Retreats is the home of Cowgirl Yoga, giving you the opportunity to practise yoga at least twice a day while absorbing the nature around you.
The prices for the various programs all include accommodation and healthy meals, as well as the actual yoga program itself. Besides the daily outdoor yoga, guests also get to learn how to interact with the horses and groom them. In the winter months you also have the option to enjoy some skiing in your spare time. Booking in advance is essential, but there are still openings available for various retreats such as the Cowgirl Yogatography and Yoga and Yellowstone later this year.
For more information: www.bigskyyogaretreats.com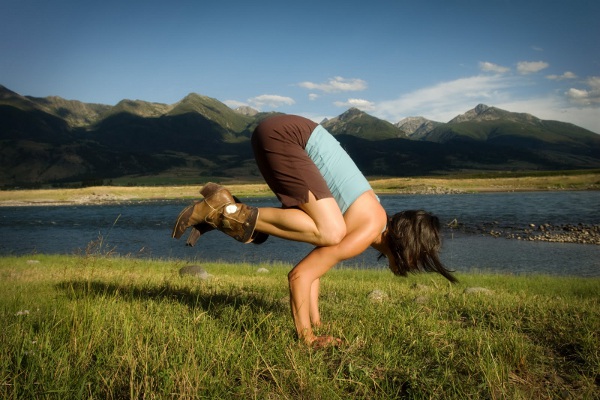 Cowgirl Yoga at Montana's Big Sky Yoga Retreats
Purple Valley Yoga - Goa, India
Goa can only be described as India's own tropical paradise, with its abundant greenery and sandy beaches that seem to stretch on forever. It is here where you will find Purple Valley Yoga. This retreat offers two week courses (although you can also book for one week) where guests get to indulge in six morning yoga sessions and four evening ones per week.
Purple Valley specialises in Ashtanga Yoga, which is practised at a yoga school just a short walk away through Bardez's forest. Feel completely at peace and take in your tropical surroundings. And if you're looking to relax a bit during the day, there are loads of hammocks for you to laze about in. Guests get to enjoy tasty vegetarian dishes, from fruits at breakfast to local Indian dishes for dinner. If you want to explore more of Goa, the friendly staff can organise for you to watch movies outdoors or even visit the traditional spice plantations - making this an authentic experience for everyone.
For more information: www.yogagoa.com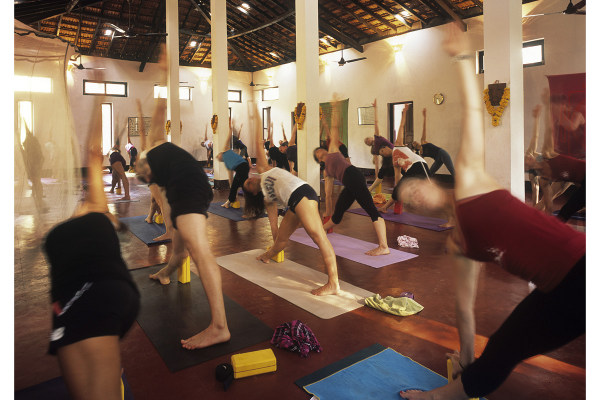 Purple Valley Yoga
Les Passeroses - Angouleme, France
If you're looking to escape the hustle and bustle of your daily life, then look no further than the ultimate yoga retreat of relaxation, Les Passeroses. From May until October, you can book your stay at this stone house located in the French countryside. The boutique-style accommodation isn't the only great feature here - there is also a refreshing pool and a beautiful garden for you to relax in.
Yoga classes are given in a large, refurbished barn, which is equipped with everything you need for a traditional yoga workout. All meals are organic and vegetarian, with the menu featuring cuisine from around the world - guaranteed to appetise after some intense yoga sessions. Meals at Les Passeroses are also a social event, and they are eaten outside with the other guests. And if your muscles are feeling a little bit stiff, you can always indulge in one of the many massages offered here.
For more information: www.passeroses.com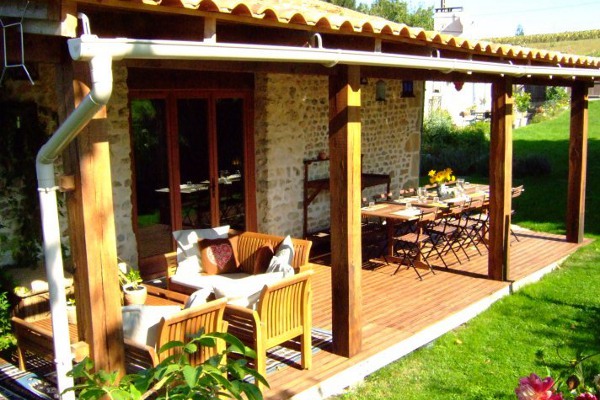 Stay in Les Passeroses' stone house in the French countryside
South Africa Yoga Safaris Retreats And Holidays - Various, South Africa
Welcome to a yoga retreat with a difference, a little something on the wild side, to put it mildly. People all over the world are aware of South Africa's amazing, vast ecosystem and millions flock to the country every year to experience the wildlife up close. South Africa Yoga Safaris Retreats and Holidays offers programs that include all the yoga and massage sessions you need, as well other activities, such as game drives.
One great program is the Bush to Beach Safari, which is 11 days long and starts and ends in Durban, KwaZulu Natal. During these 11 days, you will be at peace during your yoga classes and while eating the delicious vegetarian meals; but after that it's time for some adventure. Guests get to see the famous 'Big 5' (African elephant, lion, leopard, rhinoceros and Cape buffalo) up close, try canoeing, go hiking, and get to see the hippo in its natural habitat. After this, guests are taken on an Ocean Safari to discover the tranquility that lies beneath. Book this yoga retreat in advance and you won't be disappointed.
For more information: www.sayogasafaris.com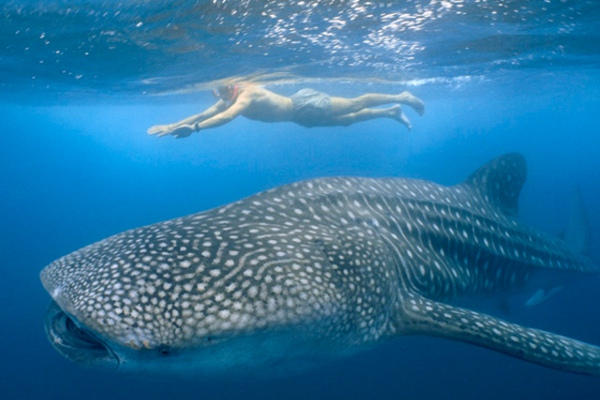 Go on an Ocean Safari with the Bush to Beach retreat program in South Africa
Sivananda Ashram Yoga Retreat - Paradise Island, Bahamas
Imagine breathing in and out slowly and peacefully while practising sun salutations and gazing out onto the crystal turquoise waters of the Bahamas. At Sivananda Ashram Yoga Retreat, this is exactly what you get to do. The yoga masters and staff here aim for guests to immerse themselves in spiritual growth and general health through the practice of yoga and healthy eating.
Guests get to choose the cabin or lodge they wish to stay in and then go on to mingle with other like-minded people at the retreat. Take a walk through the island's tropical gardens for some self-reflection before making your way to the vegetarian buffet-style meals. There are so many vacation programs for you to choose from; Ayurveda, Lifestyle and Nutrition, and Specialised Yoga. Want to stay here a little longer? You can do just that, as they even offer courses for you to take - one of which is how to become a yoga teacher.
For more information:
www.sivanandabahamas.org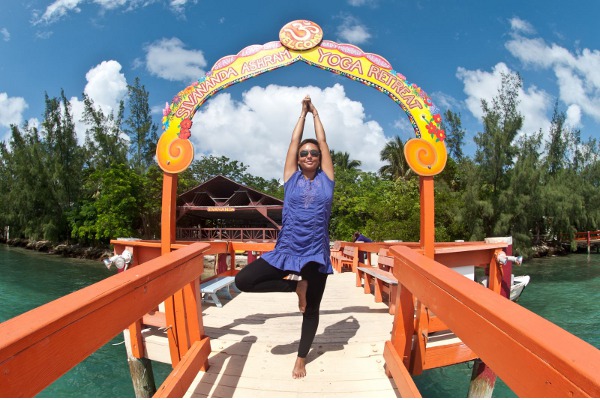 Sivananda Ashram Yoga Retreat right on the beach in the Bahamas
Jatoba Terra Prana Lar Yoga - San Carlos, Brazil
Situated just ten minutes from the centre of San Carlos, you'll find Jatoba Terra Prana Lar Yoga. This retreat embodies the word tranquility, with its countryside farmhouse, fresh lakes and ponds, and landscape greenery as its surroundings. Come to this retreat to reduce stress, work on your spiritual self, or just for some good old relaxation.
The retreat is unique in that it offers six different types of yoga: Yin, Partner, Karma, Mandala, Hatha and Kundalini - all focusing on different techniques to help you improve your general health and well-being. Guests can go on silent walks or meditate on a deck at the peaceful lake. There is a great choice of accommodation, ranging from single to triple rooms, and WiFi is available too.
For more information: www.yogabrasil.com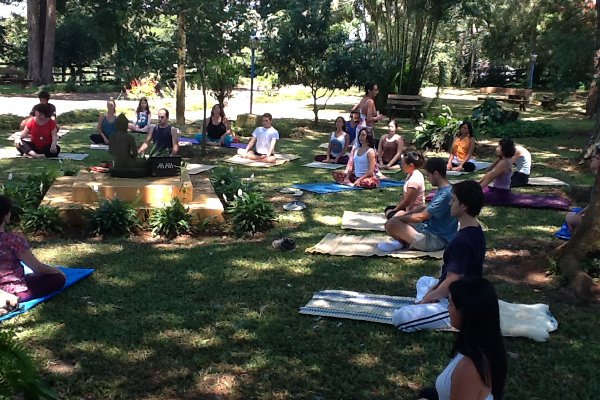 Meditation at Brazil's Jatoba Terra Prana Lar Yoga Retreat
Anahata Yoga Retreat - Golden Bay, New Zealand
On top of a mountain over-looking Golden Bay, you'll find the best yoga retreat that New Zealand has to offer. This eco-friendly retreat not only offers guests the mental and physical exercise of daily yoga, but also teaches you how to incorporate the yogic lifestyle into your daily life outside of the retreat. Anahata accepts people of all ages and levels of yoga experience and they offer stays ranging from one night to weeks, months and even years.
Guests can choose from an array of programs, some of which allow you to go there simply to relax and rejuvenate, while others involve intense, long-term training. Accommodation and meat-free meals are included in your stay, giving you an opportunity to make friends with the other guests and locals. Guests are encouraged to take part in local activities such as preparing meals and chopping wood. In your free time, you can clear your mind by reading a book or meditating. The retreat even gives you the opportunity to learn chanting - guaranteeing you an authentic stay.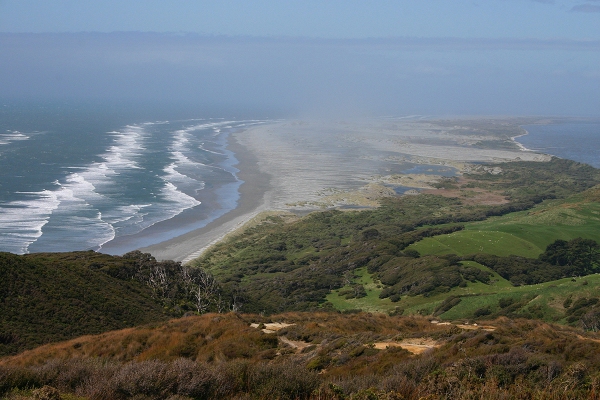 New Zealand's Golden Bay is home to Anahata Yoga Retreat
Ulpotha Yoga - Ulpotha, Sri Lanka
If you want to experience two weeks of complete peace in a village surrounded by exquisite scenery, book your stay at Ulpotha Yoga Retreat. The breathtaking surroundings with its lakes, paddy fields and mountains are enough to help anyone attain peace of mind. During the two week stay, guests will be able to practise different types of yoga every day and will be introduced to a vegan diet.
Different yoga teachers from the UK frequent this retreat to give classes, so if you would prefer a certain teacher, you can take a look at their schedule online to see who is at Ulpotha when. There are also various Ayurveda therapies available so you can completely recharge your batteries at this retreat. Make sure you book as soon as you can though - space is limited and retreats are only offered from June until August and then again from November until March.
For more information: www.ulpotha.com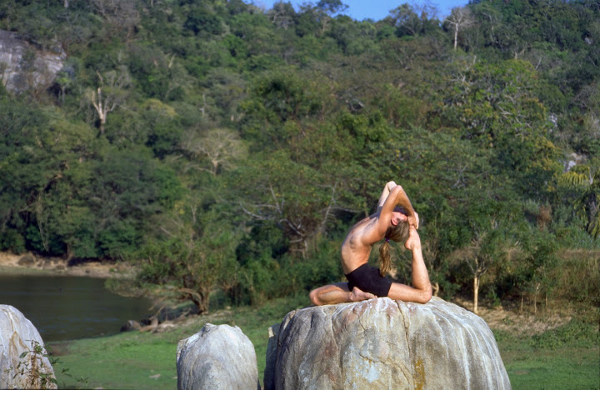 Get in touch with nature at Ulpotha Yoga Retreat
Kaliyoga - Granada, Spain
Kaliyoga (also offered in France) focuses on getting rid of stress from your daily life, allowing you time for self-reflection and inner wellness. There are many different programs you can choose from. A popular choice is the Yoga and Hill Walking Retreat, where you get to do yoga twice daily, meditate, and hike in the surrounding hills.
Other popular retreats are aimed at strengthening the mind and body through yoga, and one centred around weight loss. There is a Juice Fasting Detox Retreat where you cleanse your colon, as well as a Raw Superfood and Yoga Retreat. Kaliyoga practises Dynamic Yoga twice a day - a yoga practice that exists purely to get rid of all tension in your body. There's no doubt you'll leave this retreat feeling refreshed and rejuvenated.Kaliyoga Retreats in Spain run throughout the year, but it's best to check their website for dates and availability as the spots fill up fast.
For more information: www.kaliyoga.com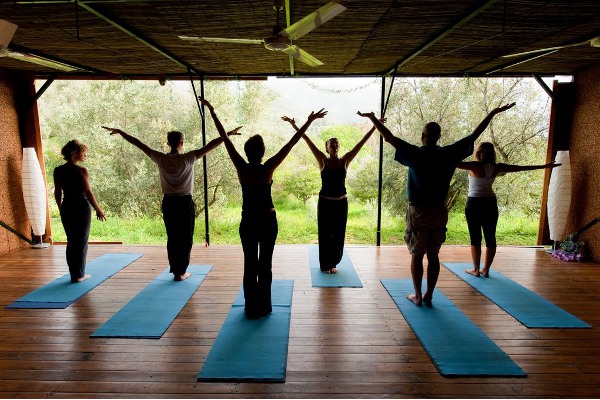 Work on your inner-wellness at Kaliyoga Retreat in Spain
ecoYoga Centre - Argyll, Scotland
If you're trying to do good for the environment, you can't go wrong with ecoYoga. Situated in the Scottish Highlands, this retreat is eco-friendly and generates its own electricity. The owners, Nick and Rachel, take pride in the fact that their retreat has a "carbon positive footprint", and this is the goal throughout your experience here. All meals are organic, with ingredients picked directly from the garden on the plot, and guests get to relax in the company of the surrounding forests, waterfalls and rivers.
There are plenty of facilities for guests to use, including a yoga room, hot tub, sauna, and luxurious baths. There are even baths situated in the lower and upper gorges, so you can soak and relax your muscles in a hot bath while watching the cascading waters of a waterfall fall around you. Doesn't that sound like a perfect getaway? And you don't even have to visit there for a yoga program. You can book a stay at ecoYoga and make use of all of their facilities in your own time - either way, it's the perfect place to refresh your energy and get away from the city life for a while.
For more information: www.ecoyoga.org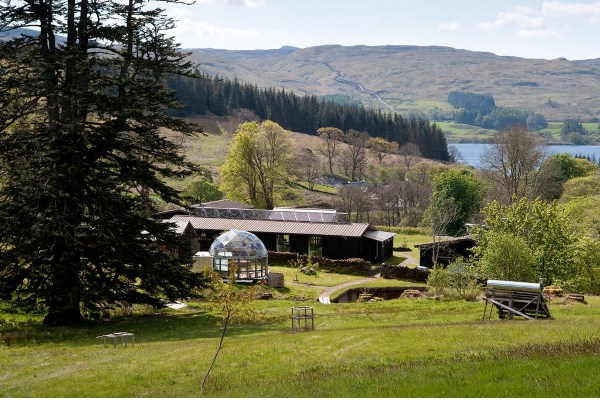 ecoYoga in Scotland is an eco-friendly retreat
Last Updated:
May 2013