Top 10 International Diving Wrecks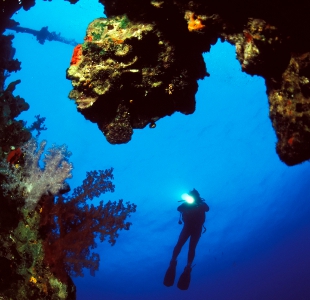 Diving wrecks are a unique phenomenon. These eerie underwater mausoleums tell the story of our history - some sunk during wars, others were just unlucky to be in the wrong place in the wrong sea conditions. From Micronesia to the Orkney Islands, there are some amazing, strange and tragic stories making up this Top 10 Wreck Diving list, but they're all worth telling.
If you think we've left a better diving site out, please feel free to drop us a comment below or speak up on Facebook.
An important note about wreck diving and travel insurance:
From the Essential Travel Policy Wording: Scuba diving is covered to the confirmed depths per grade, provided you are diving under the direction of an accredited dive Marshall, instructor or guide. If you are suitably qualified, and are not diving alone, cover is provided within the guidelines of the relevant diving or training agency or organisation as confirmed below:
PADI Open Water - 18 metres, BSAC Ocean Diver - 20 metres, PADI Advanced, Open Water - 30 metres, BSAC Sports Diver - 35 metres, BSAC Dive Leader - 50 metres.
Last Updated: July 2013