Top 10 International Cycle Routes
"Anyone who is healthy can complete a cycle tour. It is more a mental than a physical thing" - Henry Gold, founder of Tour d'Afrique.
Exercise is such a great way to unwind that it's a proven treatment for clinical depression, so combining holidays with fitness is an option for more and more people; and a bike saddle is the perfect vantage point from which to tour new cities, towns and coastal roads.
For inspiration, here are our top-10 cycle routes from the very tip of Africa to the bridges of Venice:
Madagascar
Madagascar is one of a kind in an increasingly uniform world. The island broke off from the African continent millions of years ago, and has been isolated ever since, meaning it has preserved a unique eco-system with 100 species of lemur and 9,000 kids of plant that only exist on the island. If you're a nature-lover, this beautiful island is a must-see, and the best way to see it is by bike.
A popular route runs from the capital Antananarivo to Ifaty through some of the numerous species-rich national parks, taking you through the island's lush highlands and dry savannah plains. Best of all, when you're not cycling, you can cool off in the inviting waters of the Indian Ocean.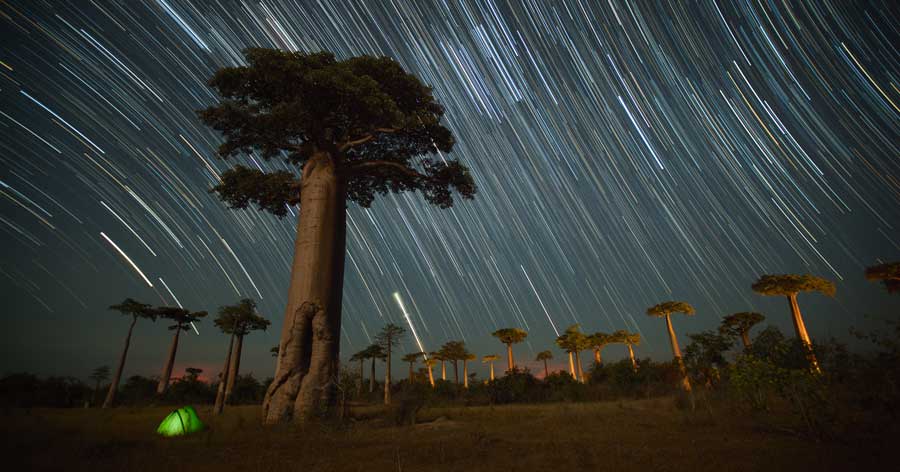 Madagascar
More at www.africanbikers.de
South Africa's Cape Peninsular
The Cape Argus PicknPay Cycle Tour is an annual sporting fixture in South Africa's most beautiful city, Cape Town, but don't shy away from the race as a newbie. You have an 8-hour window in which to complete the course, and there's ample opportunity for the more leisurely-paced cyclists among us. The tour offers world-class views over Suikerbossie Hill and Chapman's Peak, all the way back into Cape Town City's welcoming embrace.
Now for the best part: everyone who completes the race gets a medal, so everyone's a winner. Some of the more casual cyclists like to take in a beer or two on their journey around the Cape Peninsula, stopping at a few old English-style pubs in the naval village of Simons Town.
More at: www.capetowncycletour.com
For the mountain bikers and more serious cyclists among us, Cape Argus also hosts an annual mountain biking event in the same month of March at one of the most majestic vineyards in the Cape, Boschendal. Expect to get a little muddy and have lots of fun.
More at: www.capetowncycletour.com/cape-town-mtb-challenge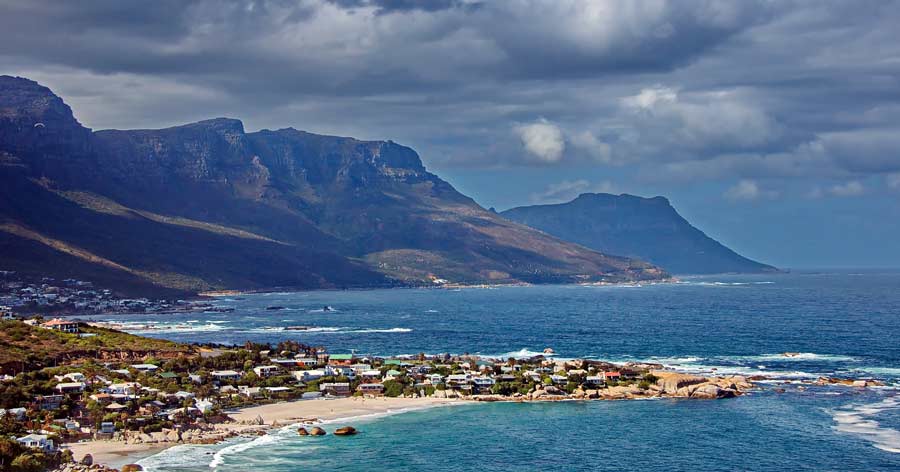 Cape Town, South Africa
Canada's Prince Edward Island
Canada's varied landscapes and emerald green vegetation make it a hit with cyclists, especially Prince Edward Island, famous for Anne of Green Gables. According to the official cycling website, "Prince Edward Island's network of trails are as varied as the patchwork of cultures which blend to create the island's distinctive nature. Trails weave through woodlots, along beaches, through fields and along abandoned rail beds."
One of the most popular cycle tours, the Confederation Trail, runs along an abandoned railway line that cuts across the entire island and has been reconditioned as a cyclist's and hiker's track in this geographical gem of sandy beaches, rolling hills, sapphire-blue rivers and villages. This is especially good for the recreational cyclist as this 174-mile route is of moderate difficulty over flat terrains.
More at www.tourismpei.com
Prince Edward Island
Vietnam's Ho Chi Minh City to Hanoi
Touring Vietnam on a cycle is one of the friendliest experiences you'll ever have, taking you right between the rice fields and welcoming locals. If you take the route from Ho Chi Minh City to Hanoi, you'll be able to access the unparalleled Halong Bay with its fjord-like misty emerald karsts. A cycle over Hai Van Pass gives a view of gentle rolling green hills and the South China Sea as you continue along to Tam Quan. The route has a varied mix of off-road tracks, mountain passes and country roads. The tour will also offer you a varied cultural experience, from visiting an old colonial village at Da Lat to 13th-century Hindu temples near Phan Rang and snorkelling off the Hon Gom peninsula. This has also been voted one of National Geographic readers' favourite cycle routes too.
More at www.rei.com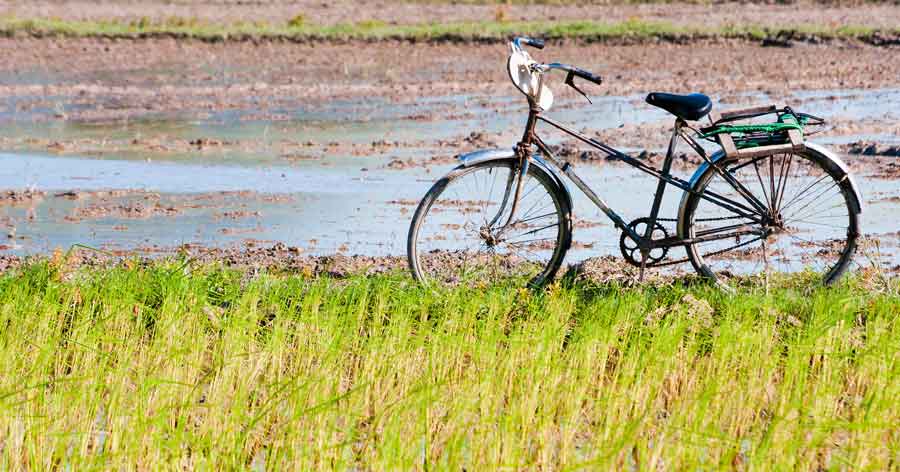 A bicycle in rice fields, Vietnam
Italy's Country Roads
When you think about romantic holidays, you invariably think of Italy. The boot-shaped peninsula is ideal for circular routes, and you'll often get a more authentic Italian experience if you venture off the beaten track and into the smaller villages, but cycling in Italy is not just for those who like to try out their new lightweight bikes on different terrains. It's also for those who like to combine a cycling holiday with the ultimate gastronomic and wine-tasting experience, alongside a healthy dose of sightseeing. Popular day tours include Florence to Chianti through the beautiful Tuscan region with plenty of stops along the way.
Cycling in Italy is so accessible that you could easily plan an independent holiday around it - use the Bicitalia map of Italy's cycle routes to tailor your own tour.
More at www.bicitalia.org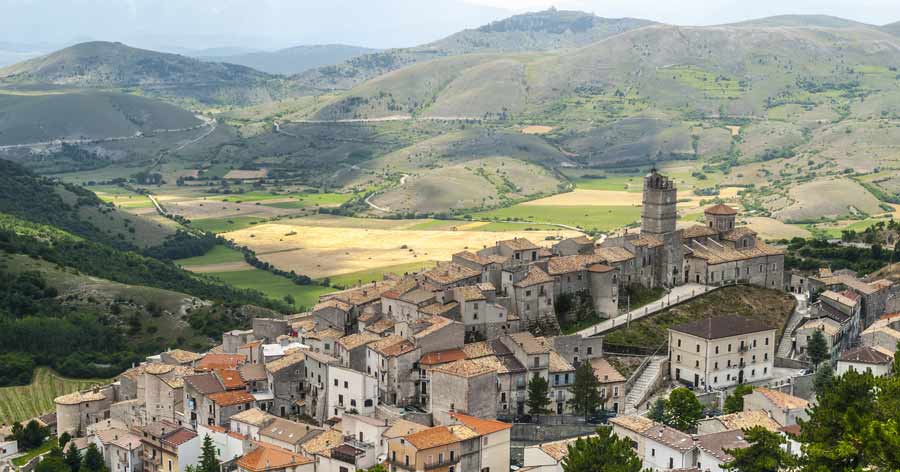 Castel Del Monte, Italy
Forest Biking At Black Park Country Park
Can you think of anything that sounds more peaceful than forest biking? If you're keen to hit a few off-road tracks back on English soil and under a green umbrella of generous foliage, then head to Black Park Country Park for 530 acres of woodland that encircle a tranquil lake. Near Barnet, this makes the perfect day out if you don't fancy heading to London. You can even rent a bike, and if you've had your fill of cycling for the day, you can return it and try out tree-top zip lines instead.
More at https://goape.co.uk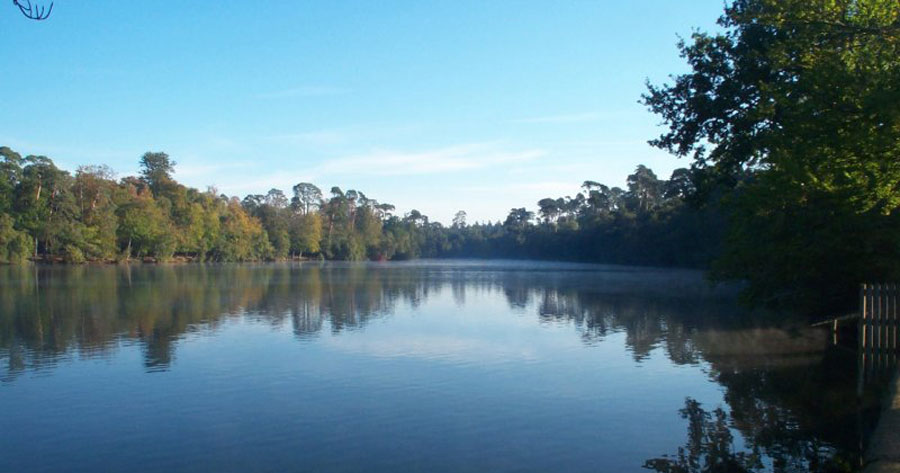 Black Park Country Park
France's Loire Valley
If you'd like an easy cycle with unparalleled views, the Loire Valley needs to be at the top of your list. France's chateau, wine and sunflower region offers some of the richest and most varied country cuisine and spectacularly picturesque towns in France. A seven-day tour will take you from Cheverny, past Chateau Chambord with its Leonardo da Vinci-designed staircase, and the town of Amboise, another pin on the da Vinci history map. Many Loire Valley cycle tours then culminate in some well-deserved wine tasting.
More at www.cycling-loire.com
Chateau Chambord, Loire Valley
New Zealand's Old Ghost Ride
The aim of the New Zealand Cycle Trail Project (or Nga Haerenga) is to create an improved network of cycle routes across New Zealand, and the Old Ghost Ride is the most historical of these. Not one for the faint of heart or weak of mind, this 80km advanced road, once a miner's route back in the 1870s, will take you through forests, past gorges and over ridges. Ensure you take time to explore the numerous abandoned ghost towns nestled close to the trail.
More at: www.nzcycletrail.com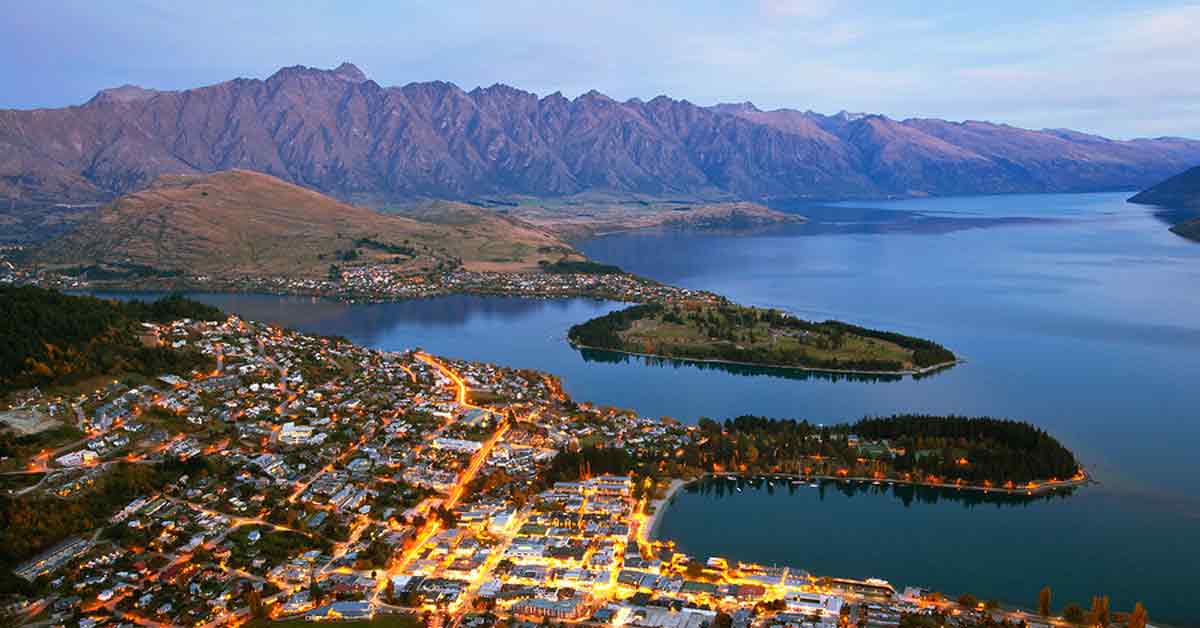 New Zealand
Lake Superior's Lutsen Resort
The Lutsen resort in Northern Minnesota is widely known for panoramic views of the famous Lake Superior, cozy log cabins and ample leisure facilities. During summer, the trails offer an exciting trip through one of the Midwest's most incredible areas, but one that doesn't come with the same price tag or crowds as California or Utah. The trails cut through some of the most gorgeous, untouched conifer forests, bypassing lakes that seem untouched by civilization. The resort caters to both beginners and advanced cyclists with mud, single tracks and even paved roads. The Pincushion Mountain trails, meanwhile, offer plenty of challenges if you're looking for more technical routes, and you'll get some incredible views of the landscape while navigating your way through the rocky ridges.
More at: www.eagleridgeatlutsen.com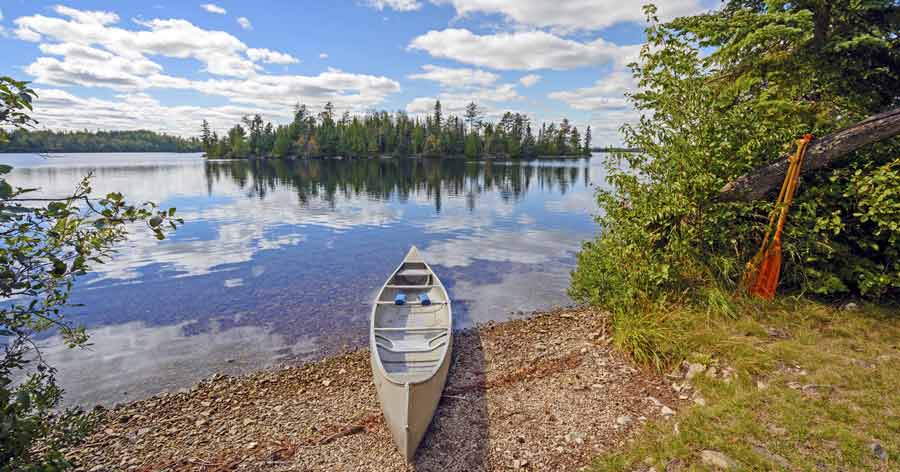 Minnesota, USA
St Petersburg To Venice
Follow in the ancient Romans' footsteps from the magic of St Petersburg on a tour that traces the original Amber Route, which was used to transfer amber, an important raw material of the time. You might need Roman resolve to complete this route, but after cycling 1864 miles, you'll be met by the well-deserved sight of peaceful waters, gondolas and pasta at your final destination, Venice.
Other countries you'll be crossing include Estonia, Poland, Slovakia, Hungary and Slovenia, showcasing the best of Eastern Europe.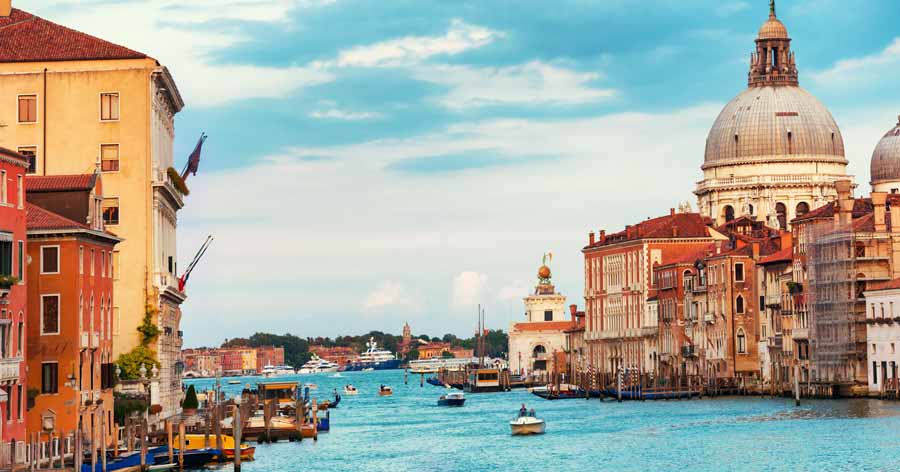 Grand Canal, Venice
Tour D'Afrique are known for developing the unique concept of Dream Tours, designed through crowd sourcing. The Amber Route itself was a hugely popular Dream Tour, according to the company's founder Henry Gold.
More at www.tdaglobalcycling.com
If you're a keen cyclist, read our expert tips on planning a cycle tour.
Last Updated: May 2016