Top 10 Haunting Half Term Activities

If ever there was a time to feel terrorised, halloween is it! So, in the haunting spirit, we've come up with a frightful selection of spooky days and nights out, scary half term breaks and ghostly activities. If being scared witless isn't your idea of fun, check out our fear free October Half Term ideas, packed with alternative activities to keep you occupied throughout autumn.
Fright Nights at Thorpe Park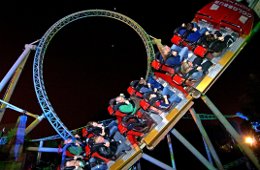 Thorpe Park's legendary Halloween Fright Nights, in their tenth year, have a special line-up of chilling rides to scare even those who claim to be fearless. The fear filled foursome (say that ten times without stumbling) includes SAW - The Ride, Stealth, Colossus and Nemesis Inferno. Expect roaming ghouls, zombies and terrifying sets for a spine tingling night of entertainment. Definitely not for the faint-hearted and eat lightly before you go!
Alton Towers Scare Fest
Alton Towers Scare Fest is a perfect Halloween outing for bigger families with young and older children. There are fun and exciting rides, like Skelvin's Haunted Adventure, for young ones. For teenagers and brave parents, you can enjoy being scared out of your wits by attractions like the Carnival Of Screams. If you're looking for somewhere to rest uneasy, the Scare Rooms are available for overnight stays. The Boogie Man doesn't hide under the bed in Scare Room, he's snuggles up with you!
Can you see it?
Mercat Tours
Mercat Tours are an award-winning tour company based in Edinburgh, one of the most hauntingly beautiful cities in the UK. Join them on Halloween as they take you on a range of haunted tours through the dark city vaults, telling you stupidly scary stories. Who knows, you might even run into some of the characters. Tours range from fun and mildly scary to spine-chillingly terrifying.
Millets Farm Centre Halloween Howl
Halloween Howl at Millets Farm this year promises 'spooktacular' entertainment for the whole family this half term. From trick or treat trails, to fun and scary games, ghost stories and fun giveaways. From 6pm, Fright night offers a slightly more terrifying experience - not recommended for kids younger than 8.
Tulleys Halloween Festival
There's something for everyone at this award-winning festival. Daytime is dubbed October Fest Fun Park and is devoted to family fun with activities including a pumpkin carving competition and Horrid Hayride. The night sees Shocktober Fest Scream Park take over with rides and games geared towards daring teens (over 12) and adults. This year there's a new mystery sixth haunt to test the regulars and bring nightmares to life for newcomers.
Phobophobia at London Tombs
London Tombs invite you to 'taste the terror' and 'fear the fear' at this year's spooky show, Phobophobie. The idea is to face your fears in the enclosed catacombs under London Bridge... think giant spiders, howling spirits, creepy clowns and slithering snakes. This year's menu of phobias includes exotic fears like bathophobia (fear of depths), glossophobia (fear of public speaking), phobophobia (fear of fear) and samhainophobia (fear of halloween) - yes the last two are real.
Pasaje de Terror
Pass through Dracula's crypt, Freddy's boiler room and a desecrated cemetery as part of this horrifying interactive experience. Pasaje de Terror is for the bravest of terror hunters only. You'll find the spine-tingling ride in Blackpool as well as a new outpost at London's Trocadero.
Dover's Haunted Castle
The largest castle in England is home to a number of apparitions and ghosts - at the last count, at least nine frequented the grounds. This Halloween, English Heritage is staging haunted castle tours for brave kids. The outing is during the day so it's not too scary for the young ones who are afraid of the dark - and don't want to admit it. There are also prizes for the scariest outfit (kids only).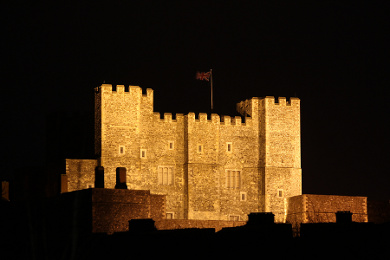 Apple Jacks Farm adventure playground gets a frightful makeover at this time of year. The kids are catered for during the day with family-friendly games and stalls, while a Field of Screams (where you risk bumping into ghouls as you walk through a corn field in the dark) and a haunted house raise the dead at night.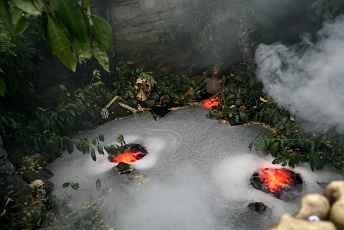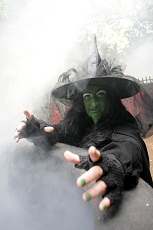 Bluestone Resort
Fancy an afternoon cavorting about with ghouls? Well the Bluestone National Park Resort in Pembrokeshire has family afternoons with the mostly friendly ghouls you'll find. Kids can also get their monster on at Camp Spooky and go trick or treating in a safe environment with Halloween festivities afterwards.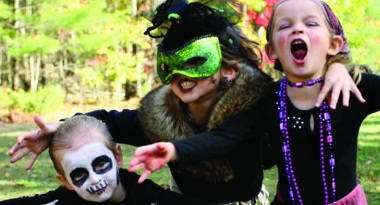 Last Updated: October 2009