Missed out on the World Cup? Worry not, we've come up with a host of football breaks around the world - and they won't cost you an arm and a leg. So, whether you want to add a day of football to a holiday you're already taking, or simply fancy a themed holiday with a difference, we've got just the thing...
European Glamour... BARCELONA
Witness one of the finest clubs in the world battle it out on home turf at Barcelona's Nou Camp. The world-class, award-winning stadium holds some 98,000 spectators and tickets can easily be purchased directly from the club here. If you'd rather take the legwork out of the footballing break, hook up with a football package holiday operator. Thomas Cook Sport organise match ticket and hotel packages, while a company such as Football Break create flight, match ticket and hotel packages to Barcelona as well as Madrid, Milan and beyond.
Long-haul adventure... BRAZIL
Something of a mecca for football fans, Brazil is the ultimate football holiday destination. You don't even have to buy match tickets to catch footballing action as the game is played (to an impressively high standard) on street corners, local playing fields and even beaches. If you fancy the official experience, head to Rio's Maracana. The former World Cup stadium hosts Botafogo, Flamengo, Fluminense and Vasco de Gama games. Tickets are usually available at the venue as the 90,000 capacity stadium rarely fills its seats. For a more intimate, local experience, try the Brazilian Peladao hosted in the rainforest city of Manaus. The amateur tournament draws vast numbers (partly because every team has to enter a scantily clad beauty queen whose success in the beauty contest also helps the team) and the atmosphere is unbeatable. The annual event time varies, but peladao usually runs from August to December.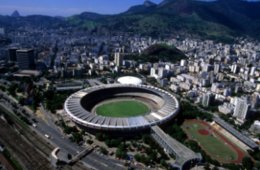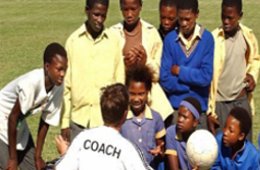 Share your skills... TEACH FOOTBALL ABROAD
Make use of your keepy-uppy skills and teach football abroad. Volunteer coaching while on a gap year or career break can be incredibly rewarding, particularly if you're working with disadvantaged youth in developing countries. A company like Sporting Opportunities can organise trips to South Africa, Ecuador, India or Ghana where you can work with children in local school, training grounds or even slums. There are tons of other organisations who deal with similar trips including Real Gap, Responsible Travel or Madventure. You don't have to have a year to spare either, with trips as short as two weeks.
Feeling active... PLAY FOOTBALL ABROAD
If you'd rather play than teach, set off on a footballing travel adventure with an organisation such as Sport Lived. The company arranges for amateur footballers to join a local team in Australia, New Zealand or Argentine for the whole season (23 weeks of fixtures) or an eight week 'experience' package that includes travel and football opportunities. Alternatively, plan for your local team to take a football tour to a club in the UK, Europe or beyond. You don't need to be pro, companies such as Sports Tours organise for teams of any level and age to play friendly matches with equivalent foreign clubs.
Future national pride... NATIONAL FOOTBALL MUSEUM
The National Football Museum in Preston was never as impressive as it ought to have been given Britain's immense footballing history, but the museum has found a more glamorous home at Urbis in Manchester. The new National Football Museum won't be open until summer 2011, but the wait will be worth it as it's set to celebrate the country's long relationship in serious style. See www.urbis.org.uk for forthcoming information.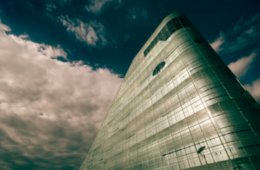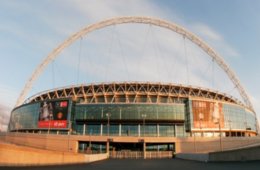 Stadium tours... THREE STOPS IN LONDON
Visiting the UK's finest stadiums can be as thrilling as football tourism abroad - even if London's stadiums are on your doorstep. What could be more exciting than walking in the footsteps on legends at Wembley Stadium, going backstage at Arsenal or admiring the silverware at Chelsea. If allegiances mean you'd rather not visit the latter two, Wembley is the best of the bunch. The 90 minute tour gives you the opportunity to explore the England changing room, walk through the players' tunnel, climb the trophy winners' steps (and raise the replica FA Cup), sit in Capello's hallowed seat and see Wembley's treasures including the 1966 World Cup crossbar.
Last Updated: May 2010