When travelling, the world's craziest Extreme Sports (base jumping, MotoX, Cage-less shark diving) require specialised insurance through companies that work exclusively with professional athletes. But there are policy options for mortal travellers with a thirst for adrenalin. This month we're paying tribute to those of us who are moderate adrenaline junkies. The type who puts an extra spoon of coffee in their cup, who doesn't look down when told to "Mind The Gap" before getting off the tube, who assembles a new spice rack without reading instructions first and eats chicken strips a day after the expiry date. We're counting down the Top 10 Insurable Extreme Sports...
10. Surfing
Covered by: Grade 1
It's the ancient sport of Hawaiian kings, now widely practised across the world in almost every country with a coastline (plus a few inland locations). Cornwall, the UK's very own surfing hub, is home to one of the fastest growing wave riding communities in the world (per capita). As far as extreme sports go, surfing can get pretty crazy at the top end. Tahiti may be a famous honeymoon location, but if you look further than Bora Bora, there are some gnarly waves that will change your perception of surfers being beach bums:
The average surfing holiday won't involve waves that look anything like those in the video. That's why surfing is covered by all our policies, as part of the standard sports cover.
Holiday Suggestion: Australia, Indonesia, South Africa
9. Elephant Riding
Covered by: Grade 1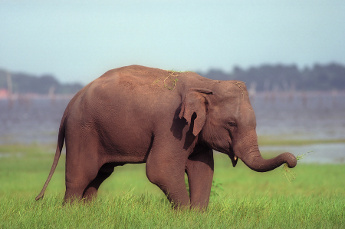 It's one of the great bucket list activities that puts you as close to one of nature's gentlest giants as you can get. Riding on the back of earth's largest land mammal seems like it should carry a far larger warning than it does, but it's more likely that you'll hurt yourself falling off than it is that the elephant will do you any harm intentionally.
Holiday Suggestion: India, Zambia
8. Quad Biking
Covered by: Grade 1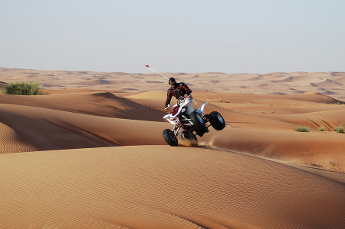 Riding a quad bike makes you feel super cool - it's like a motor bike with hiking boots on its wheels. Sure, walking in nature is beautiful, relaxing and good for the soul. But rampaging across the hillsides on a quad bike is good for the heart - it'll get your wires pumping like you've shot a pint of Italian espresso.
Holiday Suggestion: Scottish Highlands
7. Bungee Jumping
Covered by: Grade 3
We've all imagined the scenario: you're standing on the platform with nothing but a length of rope tied to your feet. Your loved ones or friends are all watching you from the sidelines, giving you two thumbs up. The guide leads you to the edge and you suddenly realise how far down the ground is. Then the count down begins: "5...4...3...2...1... Bungee!" and you are pushed over the threshold.
Bungee jumping is one of those experiences that will stay with you forever - for a few special moments, you are privy to the gift that only the birds received naturally. It'll be something you talk about for the rest of your life and probably do again if given the chance.
Holiday Suggestion: Victoria Falls (Zimbabwe), Auckland's Sky Tower (New Zealand)
6. White Water Rafting
Covered by: Grades 1 - 3
For classes 1-3, choose Grade 1 sports cover
For classes 1-4 of black water rafting, choose Grade 1 sports cover during the booking process
For black water rafting classes 5-6, take out Grade 3 cover
White water rafting is basically a water rodeo with rubber boats and life jackets. It's great fun and easy to get into. One of the fantastic things about a white water rafting holiday is that you're not going to struggle to find a beautiful place to ride a few decent rapids - some of the best rafting destinations also happen to be incredibly beautiful. Another bonus is the range of participants that can take part. From gentle rapids that meander along a river creek, to walls of water as tall as a house, there are different experiences open to all levels, so the whole family can take part. If you are heading off on holiday and have your sights set on doing a bit of white water rafting, it's important that you have an idea of what level you plan to take things to.
Class 1 -3 rapids are generally more fun than extreme rapids, but that doesn't mean they're not dangerous - helmets and life jackets are always a must. Able swimmers with some experience in cold water and good fitness levels can work their way up towards class 4 and 5 rapids over a holiday, but it really depends on what you're after. For a closer look at the rapid grades, click here (please note this grading system is different from our own sports grading system).
Local Suggestion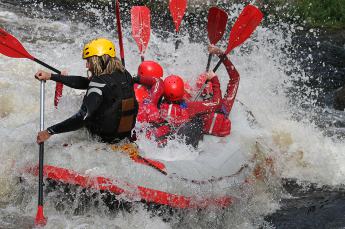 You don't need to venture far from home to have a world-class white water rafting holiday either. The National White Water Centre in northern Wales offers a range of rafting experiences, from group tours, to individual white water rafting excursions, to family safaris. Their operation was established in 1986, and has since grown to be the UK's leading authority on the sport, making the trip informative, fun, safe and full of natural beauty - the Tryweryn and surrounding countryside is like something out of a story book involving enchanted forests.
Holiday Suggestion: Canada, Zimbabwe
5. Snow Mobiling
Covered by: Winter Sports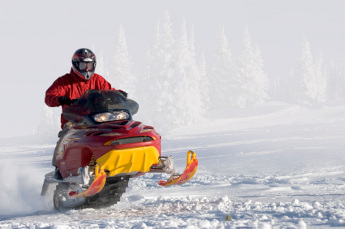 Petrol heads on holiday in snowy terrain are always thrilled when they find out that there are snow mobiles for rent at the ski resort. It's the winter equivalent of riding a jet ski, only slightly more dangerous as there are generally harder things to crash into on land than in water. Before you go tearing across the frozen countryside, make sure you've got adequate cover. With Essential Travel policies, you'll need to select winter sports cover.
Holiday Suggestion: Colorado
4. Tobogganing
Covered by: Winter Sports
The toboggan is engineering at its most basic and its most effective. It's a simple, timeless concept: a J-Shaped sled that turns a hill into a ski park. It works in the back yard, at the local park and at the ski resort. Over time the original concept has been fine tuned and broadened: you get plastic toboggans, new shapes and a range of other gizmos that are geared towards providing a faster ride. Make no mistake, tobogganing is extreme when you are moving down a hill with four people to a sled - the momentum gets you moving at high speed. The one thing that has evaded technicians since it was invented is a full-proof stopping mechanism - you've got to ride the hill out or dig your feet in to slow down. Like all winter sports where you are moving at pace, remember to wear a helmet!
Holiday Suggestion: Start in your back yard and go from there.
3. Off-Piste Skiing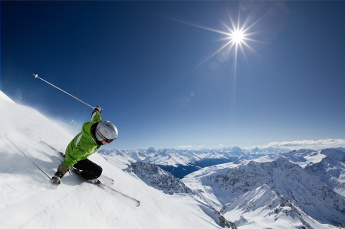 Covered by: Grade 4; and Winter Sports
If you've been skiing for a number of years and can comfortably take on all runs, there is going to come a time when you'll want to head off-piste without a guide and do a bit of serious real trail blazing, then choose Grade 4. However, if you're more the better-safe-than-sorry individual and wish to ski off-piste with a guide, you'll be covered with Winter Sports. Do remember to always read the local information regarding skiing off piste which can vary region to region.
Holiday Suggestion: Chamonix Mon Blanc, Aspen
2. Rock Climbing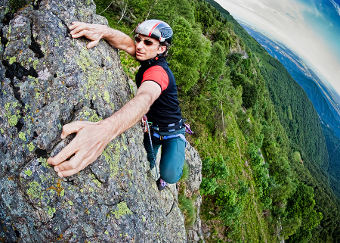 Covered by: Grade 4 (under 2000 metres)
If you're not afraid of heights and want to get toned arms and legs, then rock climbing is meant for you. The challenge, the triumph and the pure satisfaction of reaching the top is simply indescribable. The dangers associated with rock climbing can be lessened or prevented entirely if you know how to perform the sport as intended and are able to perform basic first aid. It is also advisable to familiarise yourself with the basic terms and techniques used in rock climbing before you head for the cliffs.
Holiday Suggestion: Argentina, South Africa
1. Sky Diving
Covered by: Grade 3 (maximum two jumps per trip)
Sky diving is the bigger, meaner version of bungee jumping. Lots of people try a tandem skydiving course as their first introduction to this exciting extreme sport. You don't need to be a fitness fanatic or an adrenalin junkie to take part. A tandem sky dive is where you are harnessed to an experienced instructor. They are responsible for you and help you to enjoy the jump without all the stress of learning how it all works. In fact, they even open the parachute for you and after only 20 minutes of instruction in a classroom, you will be ready to leap from the incredible altitude of 15000ft. That's 2.8 miles up!
Skydive For Charity At Home
You don't need to be in New Zealand or on the French Riviera to go sky diving. SkyDive Hibaldstow near Leeds offer their courses in the beautiful countryside at an old World War II airfield. They are regulated by the British Parachute Association which ensures safety and the high standard of their instructors. From 15000ft, you'll see the old countryside in a completely new light and walk away with an experience that will stay with your forever. Skydive Hibaldstow also offers a unique initiative for those who want to raise funds for charitable organisations, from the Children's Heart Surgery Fund, to Cystic Fibrosis Trust, Prostate Cancer Charity, Leukaemia Care and many others. For full details on charity jumping click here - sponsored tandem jumps.
Please Note: You DO NOT require travel insurance when skydiving locally.
Last Updated: December 2011