Travelling on a shoestring? Our pick of budget breaks and bargain holidays will help you getaway without breaking the bank...
European charm... PORTO, PORTUGAL
Portugal's second city is something of a hidden gem. Since tourists rarely think of it, its streets have remained free from the usual tourist trappings and offer an authentic, relaxed Portuguese experience. It's cheap too, with flights around £150 return and accommodation coming in at around £45 per night for a three star hotel and £85 per night for a five star hotel. Get lost in the meandering backstreets of the city, sit out in an open air cafe with a coffee, explore its UNESCO World Heritage site or enjoy the Serralves Museum of Contemporary Art.
FACTS: Try Just The Flight for an overview of cheap flights to Porto and Hotels Combined for good accommodation deals.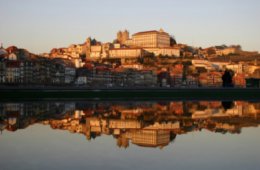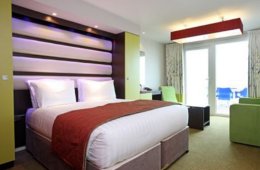 Spa on a shoestring... OCEAN HOTEL
This £20million Butlins spa has enough cheap chic to satisfy spa cravings while still catering for the needs of young families. Based in Bognor Regis, the spa is made up of a hydrotherapy pool, footspa, sauna, steam rooms, heated beds, Snow Cave and 'disco' showers. Two hours in this colourful haven is mere £19, while treatments start at £23 (a 25 min back massage). Dads, meanwhile, can enjoy a massage while watching football highlights projected on the wall. Kids are well looked after with the usual Butlins sports, pool and craft activities, leaving you to relax on the cheap.
FACTS: A four night stay in a family room is around £180. Tel: 0845 070 4730. www.butlins.com
Generous getaway... THE NATIONAL TRUST VOLUNTEERS
Fancy yourself as a bit of a do-gooder? The National Trust's working holidays will suit you to a tee. In exchange for manual labour, you get cheap accommodation and meals. Activities range from fence fixing and drystone walling to gardening, organic farming, helping with fundraisers, assisting on education programmes and working with natural habitat. Most holidays involve plenty of free time to explore, and lots of glorious outdoor activity.
FACTS: Working Holidays range from two to seven days and from £90 a week including food and hostel-type accommodation. See www.nationaltrust.org.uk for more info.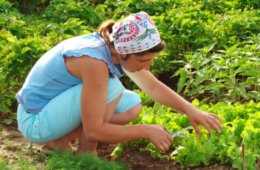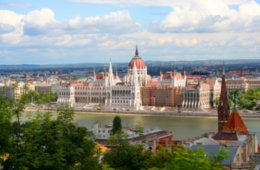 Escape the Eurozone... BUDAPEST
The capital of Hungary uses the forint and, while the exchange rate isn't quite what it was, you can still bag around 300 forints to the pound. To put that into context, a glass of house wine is about 700 ft. Bargain. Still, you'll probably have better things to do than quaff wine all day. Budapest boasts two UNESCO World Heritage sites, Roman ruins, St. Stephen's Basilica, gothic architecture and myriad thermal baths. If the baths interest you, stay at the art nouveau Gellert which doubles up as the city's most famous thermal spa.
FACTS: For bargain offers try My Budapest where you could bag four night city break in three star B&B accommodation (including flights) at around £150.
Cool camping... PLATJA D'ARO, SPAIN
There's something special about camping alongside a beach. Zip open your tent in the morning and there's the sea! Platja D'Aro on the north east coast of Spain (above Barcelona), is an idyllic campsite offering pitches for tents, caravans and motorhomes right on the beach. There are free hot showers, a playground and washing machines, plus the nearby town of Girona is perfect daytrip material featuring Roman fortifications and a quaint old town.
FACTS: Camping ranges from €8.90 to €21.60 for a pitch, plus more per person. See Camping Sa Cova for more info.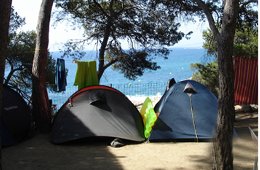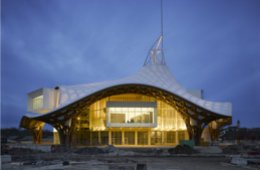 Cheap culture... METZ, FRANCE
Another little known European city, Metz is currently a secret getaway in the north east of France. Watch out though, as Metz is about to become very well known in the wake of the new Centre Pompidou-Metz (open May 2010). The contemporary art gallery (sister to the Pompidou in Paris) will ensure the city doesn't remain a secret for long, so head over before the rush to enjoy local prices at great restaurants and bars as well as cheap antique markets.
FACTS: Jump on some budget flights to Paris and then take a high speed TGV to Metz (90 minutes, around £35 return), or take the Eurostar and change in Paris (5 hours, around €100 return)
The call to Scandinavian territory... HELSINKI, FINLAND
If a quick break to the modern country of Finland sounds appealing to you then pack up and head off to Helsinki. Take a trip to the museum depicting the Finnish diversified culture, explore the stunning buildings of the Esplanade, or relax at the popular indoor pool, Yrjonkadun. Helsinki is so filled with activities, you will only head back to your accommodation to catch up on sleep. For this reason, Eurohostel is the best choice. Providing you with the necessities that supports such an action-packed vacation.
FACTS: A four-night stay for you and your partner at Eurohostel will simply cost £196. Check for more information and booking inquiries at the Eurohostel site.
Rediscover the Cyprian Coast... PAPHOS, CYPRUS
Explore the much overlooked city of Paphos, Cyprus at reasonable prices. Paphos is a pleasant countryside with numerous activities, historical sites to explore and an exciting nightlife awaiting your arrival. Book in at the Tasmaria Aparthotel (hotel apartments) that is located near the beach, a short drive away from the Tomb of Kings, and a bus that passes by takes tourists around the well known places in Paphos. Make sure to experience the bars and fancy dining at the restaurants - all situated close to Tasmaria Aparthotel.
FACTS: Single bedroom self-catering apartments start at £59 for two adults, per night. For more information, visit Tasmaria.
Experiencing the state... SAN MARINO
This small state completely surrounded by Italy is a cosy location. With a population of just over 32000 and no airports, your vacation will feel more like a spontaneous visit to a friendly neighbourhood. Explore the intriguing narrow streets of San Marino, the fascinating Church of San Fransesco and relish the popular pasta i strozapret accompanied by golden albana wine. Due to the lighter tax burden in San Marino, shopping is quite affordable when compared to neighbouring Italy. The luxury four star Hotel Modà is centrally located with excellent facilities and reasonably priced making it an ideal choice of accommodation.
FACTS: Prices start at £62 for a double room per night. To find out more about this hotel, visit Mo.dà .
Sunny times on the Coast... AGADIR, MOROCCO
Agadir boasts 300 sunny days a year, making it an ideal vacation destination. Surf anywhere along the 10km coastline of extravagant beaches and bays. Be sure to make a stop at the Souss Massa National Park and the Bird Valley, shop at the medina and ride along the almond tree road where numerous almond trees and palm groves make up the scenery. Check in at the Ibis Moussafir Hotel with free wi-fi that offers a free shuttle service to the beach. It is also ideally located near the extravagant El Had Market.
FACTS: a 1 week stay at Ibis Moussafir Hotel for two people will only cost £178. Ibis Hotels has more details.
Last Updated: May 2010