Gastro Holidays are all the new craze. While the cooking channel has made celebrities out of chefs like Jamie Oliver, the cuisine in certain parts of the world is making tourist destinations out of them. In our latest travel top 10, we count down the best Gastro Break Destinations.
10. Kauai, Hawaii
There is more to Kauai than perfect weather and lush hillside views of the Pacific Ocean- the food is outstanding. As a gastro holiday destination, you have a wide selection of open air restaurants, traditional luaus, bistros and fine dining establishments.
The food on offer is a blend of traditional favorites and modern fusion. But the main attraction is it's selection of fresh fish: tuna, blue marlin, red snapper, wahoo, sword fish, moon fish and more. https://www.kauaimenu.com/
9. Munich, Germany
The cuisine in cosmopolitan Munich channel the old Bavarian spirit. For every generous helping of food, there is an accompanying beer. You will find an endless list of sausage and meatloaf variations, made fro pork and beef. An endless supply of gastropubs make it a meat lovers dream destination. www.nileguide.com
8. New Orleans, United States Of America
The eclectic blend of cultures, music and festivals in New Orleans is best translated by the food on offer. It's a magical place, where cultures have bled into one another and given birth to something completely original. The mix of Creole, Native American, Cajun, Spanish and German influences have resulted in a tradition of spicy local dishes. Jambalaya (a local variation of paella) is a must, as are red beans, fresh 'crawfish' from the Gulf of Mexico, grilled pork chops with fruit salsa. www.neworleansrestaurants.com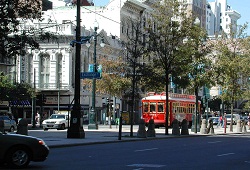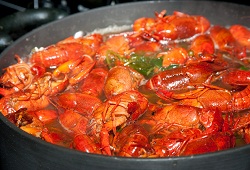 7. Cape Town/ Wine Route, South Africa
Just outside Cape Town is the Wine Route, named because of the abundant and resplendent wine farms in the area. Not only is this a picture-perfect location ( boasting mountains, stunning ocean views, and wildlife galore) there is incredible food to match the local wine. From freshly caught crayfish to local game like Kudu and Spring Buck, the local geology lends itself to chefs as a canvas for superb cooking. www.capetowntravel.com
6. Reykjavik, Iceland
Once commercially obscure, Iceland has not only risen to prominence because of it's breath taking scenery - it offers visitors a first class culinary experience. Clean air, strict farming laws and a constant supply of fresh mountain water give the local produce a flavor that is untouched by pesticides, hormones and antibiotics. The lamb and reindeer meat is internationally touted. In the capital city, you will find hotel kitchens and fine dining restaurants headed up by local and international chefs who know exactly what to do with the Iceland's resources. www.worldtravelguide.net/reykjavik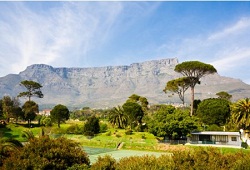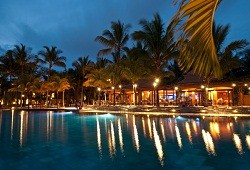 5. Mauritius, Indian Ocean
This beautiful, sub tropical island offers a hot blend of Indian, Chinese, African and Creole influences dishes. The island is small and very affordable, allowing gastro tourers the chance to experience its full range of local bistros, resort restaurants and fine dining establishments in a short space of time. Local dishes are spicy, generally flavored by fresh chillies, ginger, saffron and cinnamon. The local briyanis, rougailles and curries are complimented by locally grown fruit and sea food. https://restaurants.mu/
4. Southwold, Suffolk
From the benches at Canon Hill you can watch the North Sea turn from green to grey as the sun sets. This historical seaside village, with it's trade mark piers and huts on the beach, is home to some of the tastiest seafood experiences in the UK. The constant supply of fresh sole, halibut, oysters, crab and lobsters keeps visitors coming back - ready to eat. In town you will find an array of fine dining restaurants, gastropubs and fish and chip shops - perfect for romantic getaways, group holidays and family trips.
Travel Tip: Southwold is also home to the Adnams brewery - makers of fine ale for more than 300 years.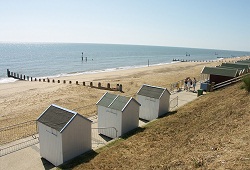 3. Valencia, Spain
Located on the Mediterranean coast of Spain, the food in Valencia matches the colorful, laid back lifestyle of the area. Seafood is the prominent ingredient along the coast, where paellas are made with the freshest clams, shrimp, mussels and peppers. Valencian rice is famously good, which explains why it stars as the side serving of choice.
2. Bologna, Italy
Part of Italy's cultural lure is the food, and Bologna is the cradle of Italian cuisine. This medieval university city is home to all the old Italian favorites, like Lasagna, Bolognese and Tagliatelle. Like Italian culture, the the food is rich and creamy, bursting with flavors. There is no better way to absorb the vibrancy and beauty of this alternative Italian city than by filling your belly with the food that put it on the map.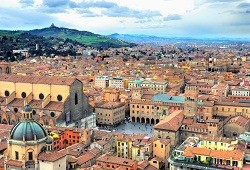 1. Tokyo, Japan
In 2010 Tokyo earned more three star Michelin restaurants than any other city in the world - even Paris. Japan's capital offers more than just fine dining though. There is enough variety to cater for all budgets, preferences and pallets.
Eating in Japan is about far more consuming large amounts of fresh sushi and tempura prawns - although that does sound nice. Eating is a performed ritual, with great pains taken i the preparation, presentation and method of cooking each meal. You will need a long holiday and plenty of spare belt space to fully enjoy the variety of culinary options available to you in Japan.
Last Updated: October 2010