Top 10 Backpacker Destinations
Which is the best country for a backpacking trip? This question is one that you would have undoubtedly debated among friends, colleagues and family. As the history of our world continues to march on, new countries rise in popularity while others wane because of natural and man-made disasters. No matter where you're headed on your backpacking trip, make sure you have backpacker insurance - on a journey to some of the world's most exciting backpacker destinations, you never know when you might need it.
Portugal
Portugal is every bit of the Old World wonder and natural beauty that Spain and Italy are, but at a far more reasonable price. Lisbon is a work of art that shows the weight of its age, but remains proud and elegant all the same. For backpackers, getting from Porto (the first point of entry on many budget flights) down to the Algarve (the stunning coastal region on the southern most point of Portugal) is pretty cheap, comfortable and easy. A great public transport system means that chopping and changing from the coast to Fatima and other inland attractions (the wine route, for example) are not a problem and are pretty comfortable. For great weather, beautiful scenery, excellent wine and welcoming people, Portugal is incredible value for money.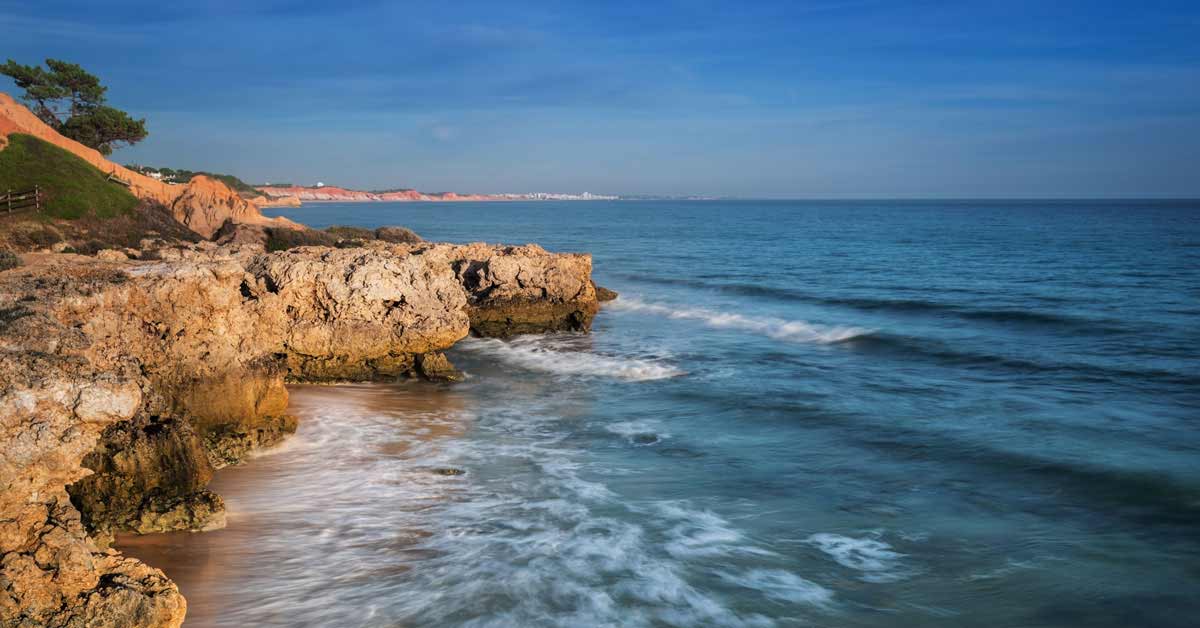 Peru
The Inca Trail has been very high up on the list of backpacking Must Sees for many moons. Machu Picchu is every bit as mysterious and beautiful as the pamphlets say - you just have to share the view with a few other people. But there is so much more to this wonderful South American destination than the fabled ruins. The coastline is peppered with secluded beaches to lose yourself on, lively towns that lend themselves to great parties, great festivals and spicy food that puts the sun's fire in your mouth (in a good way).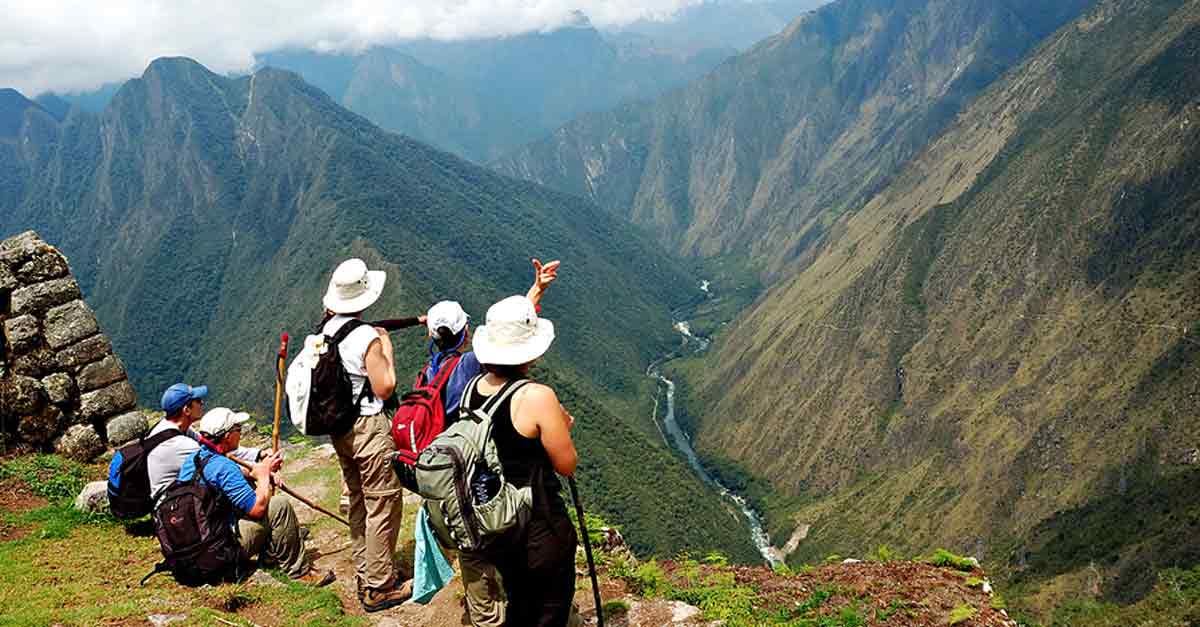 Vietnam
Vietnam has been through hell to get on a list like this, enduring a series of wars that crippled the country for decades. With the worst over now, the country is moving forward and becoming more and more popular for better reasons than its history of gun fights. The mix of nature, culture and tradition is exquisite. The rice paddies in the Mekong Delta have been feeding the nation for centuries; witnessing the timeless job and mingling with the people who do it gets straight to the heart of what backpacking is all about - experiencing different ways of life.
The people are friendly and happy to share their absolutely magnificent country with you. In Hanoi, the country's action-packed capital, you'll find a great mix of locals and tourists to share your time with. After your first touch with the screaming traffic you'll have plenty to talk about! The city hums with activity, but also has the ancient sights and monuments that make South East Asia so different from the UK. A trip to Halong Bay is like stepping into a fascinating, jaw-droppingly beautiful dream world.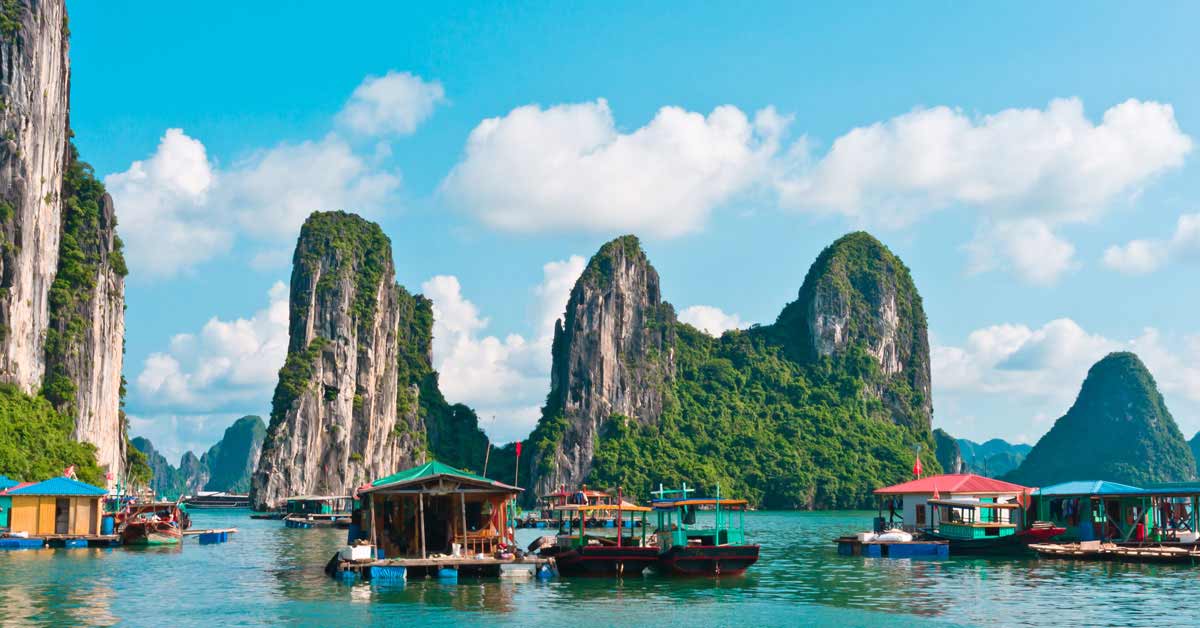 New Zealand
There is no second guessing the immense popularity of New Zealand - it's one of those places that people just associate with beautiful landscapes. The National tourism board probably owes Peter Jackson a large royalties cheque for putting the country's fjords, lakes and forests on a worldwide platform that caused backpackers to hit the nearest travel agent and book their tickets without further discussion.
One of the biggest attractions is being able to see such otherworldly beauty without a language barrier or having to slum it from town to town in buses that look like something from the scrapyard. It's a great country, with very friendly people and incredible features - it's so simple. The biggest obstacle UK backpackers face is getting there - it's one immensely long flight.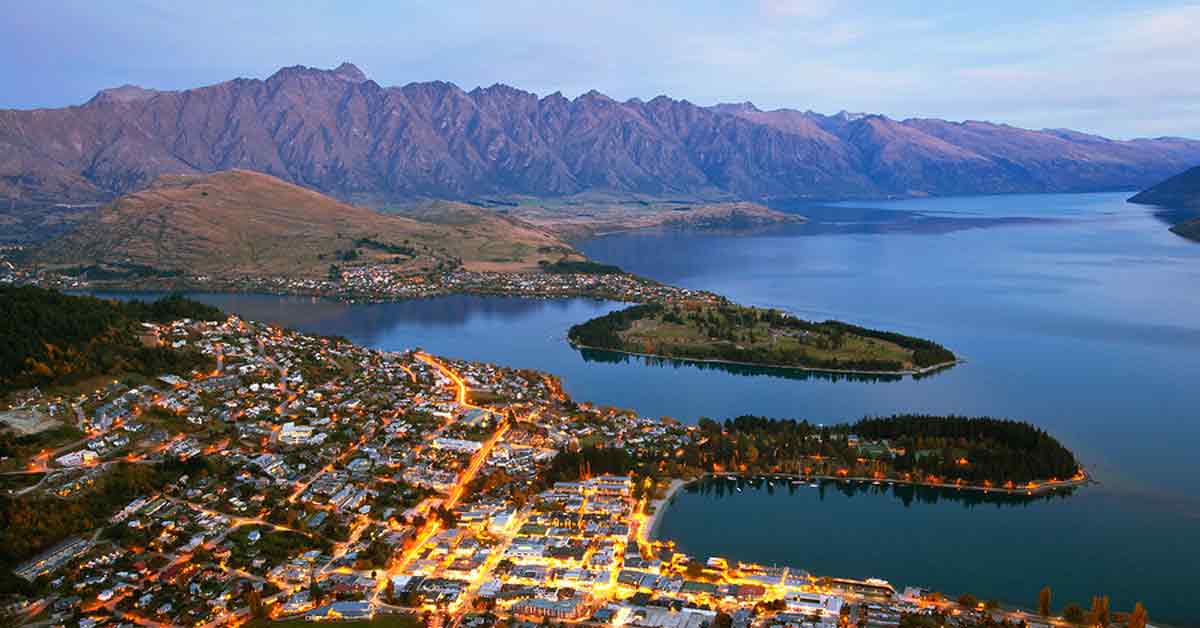 Patagonia - Chile and Argentina
It's difficult to speak about Patagonia generally, because it's one of those places that people spend their whole lives waiting to visit and hike. From the Chilean and Argentinian side, the landscapes and views are epic - for want of a better, even more epic description.
For serious hikers and trekkers, it's perhaps more of a Must-See than those just wanting to gawk at the frozen cliffs and glaciers that surround its turquoise lakes. You will need to be, at the very least, a competent walker and willing to spend large quantities of time outside, to enjoy it. It's not the most hospitable destination, but for those who are up to the challenge and prepared for the obstacles, you'll struggle to find somewhere that matches up to the prestige of a hiking trip in Patagonia.
Morocco
From the cliffs that face the Atlantic Ocean, to the parched hills in the Sahara Desert and on top of the icey Atlas Mountains, the drama of Morocco's contrasting landscapes is mesmerising. In the balance between its changing culture and ancient traditions, you'll find something enduring and mystical about it that has been drawing artists and soul searchers back for decades.
Marrakech is a great place to start; there's plenty to see and it's within striking range of other great places. The daily miracle that happens at Djemaa el-Fna (market) throws you into the deep end of urban Moroccan culture - the city square burns with activity from sunrise to sundown. It's a whirlpool of street performers and vendors, doing and offering you things from another world... think 'snake charmers'. It's a trial-by-fire experience that gives you a taste of the heckling and bartering that lies ahead when it comes to souvenir shopping.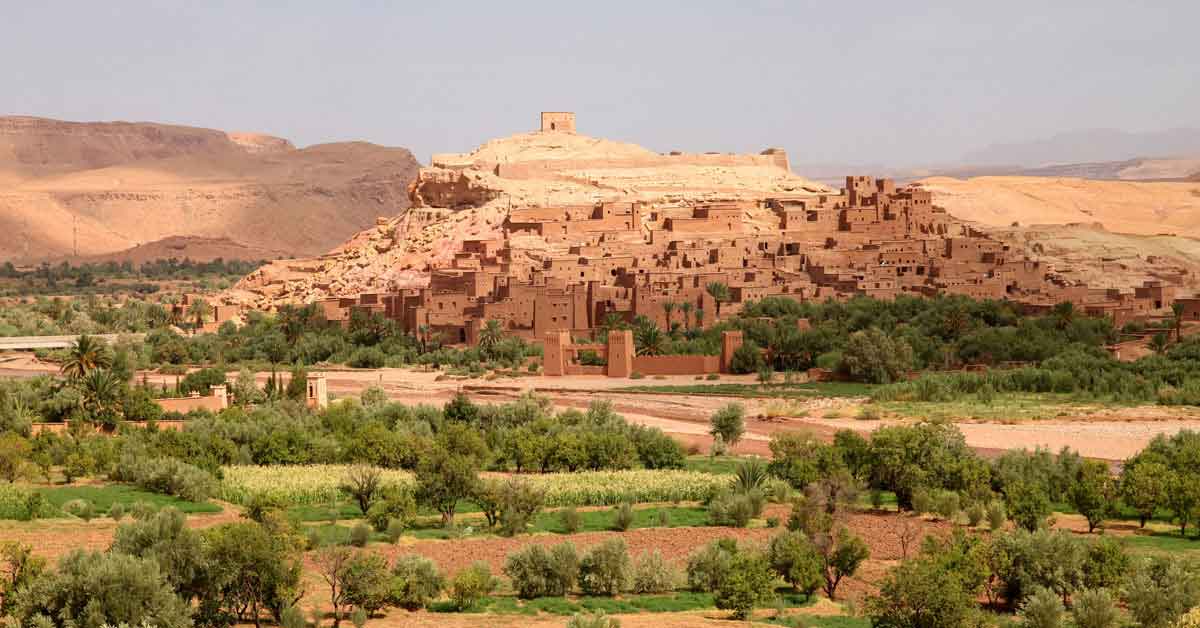 Indonesia
It doesn't cost very much at all to live the life of a king in Indonesia. The beaches in Bali are stunning, cheap to stay (you can rent a room in a wooden house for pocket change) and you'll find yourself in the good company of thousands of surfers during their chilly winter months, when average temperatures plummet into the mid twenties. The national means of transport - scooters - are cheap to rent and easy to navigate your way around with. Just be careful of the crazy traffic! The temples that overlook the ocean are stunning, and you'll see monkeys swinging down from the trees to investigate all the strange pale tourists who've come to look at their home.
As a backpacking location, Indo opens itself up way beyond the borders of Bali. A boat trip to Lombok, Nusa or several of the unnamed islands (6,000 in total) that make up this incredible country is highly affordable - even on a budget. You are free to venture as deep and far into the rainforests as your will takes you; your biggest threats are mosquitoes, Bali-belly and an unlikely earthquake.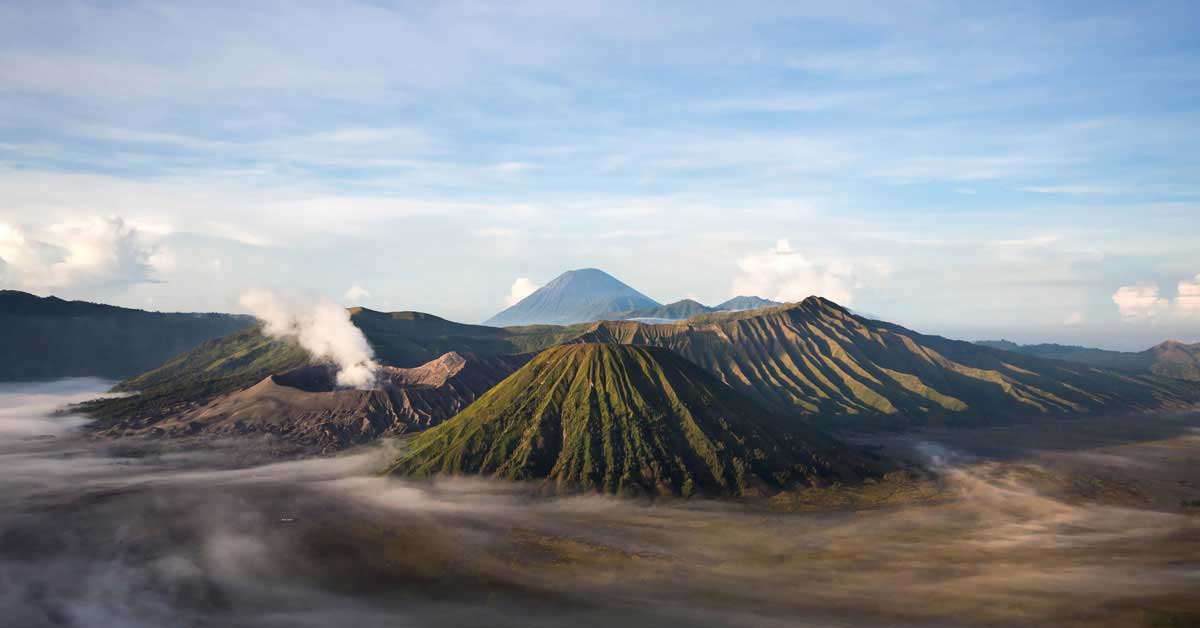 Serbia
Post-war Serbia is growing in popularity every year, and emerging as one of the hot spots for affordable skiing holidays in the mountains - and for good reason too. The country's immense past is brought to life by the cathedrals and monasteries that decorate the lush countryside.
The Danube cuts the country in half, making it possible to cruise along one of Europe's most beautiful rivers in one of Europe's oldest countries. Rounding off the land's natural beauty is Serbia's capital, Belgrade. Here you'll find all the ingredients that make the backpacker lifestyle seems so glamorous: art galleries, museums, theatres and nightclubs full of like-minded individuals.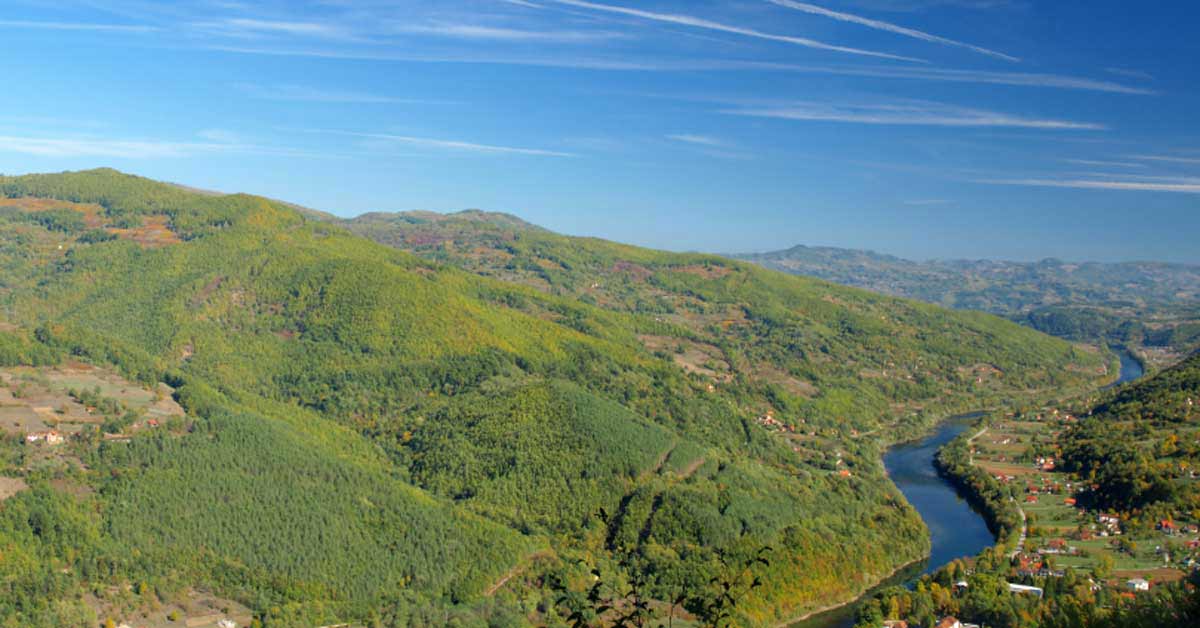 India
India is decorated by bright colours and monuments that leave a trail back to its ancient roots. One essential task that backpackers need to perform before embarking on their journey is research - the country is massive! Preparation (at least a thorough peek at the map beforehand) is very important. There are vast distances to cover between the Taj Mahal in Agra, Goa (the famous seaside oasis) and the mismatched worlds of New and Old Delhi. Travelling by train or bus through the countryside can be rough, especially if you are on a twenty-five hour journey you are not prepared for.
But the rewards are worth all the trek. It's such a cliche to speak about your backpacking trip through India like a life-changing dream, full of symbols and chance encounters with beautiful, poverty-stricken children who showed you the real meaning of existence, but you'll struggle to avoid feeling that way.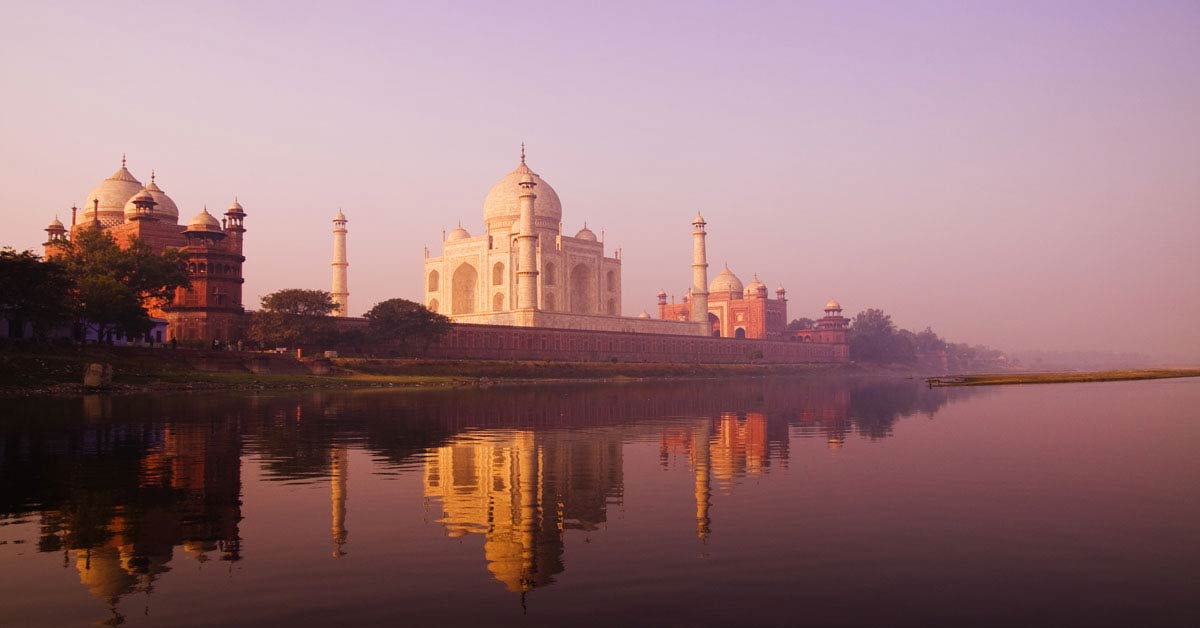 Thailand
Backpacking and Thailand go together like Yorkshire pudding and a Sunday roast. It's cheap, extremely beautiful, easy to get around (although the tuk-tuk's can be an adrenaline rush) and utterly unique. The ancient temples and bewildering city markets are like the crash site between two worlds. On one hand, the historical and religious landmarks are proud and timeless. On the other, places like the Chatuchak weekend market are hardly from this planet at all. There is a great crossroads between old and new, which makes your time spent at the beaches unlike anything you'll have experienced before.
No matter where, or how far your trip takes you, you will want to ensure that you are protected with comprehensive travel insurance. Our backpacker insurance is ideal for anyone planning on an extended holiday or trip of a lifetime, and also those wanting to take a gap year.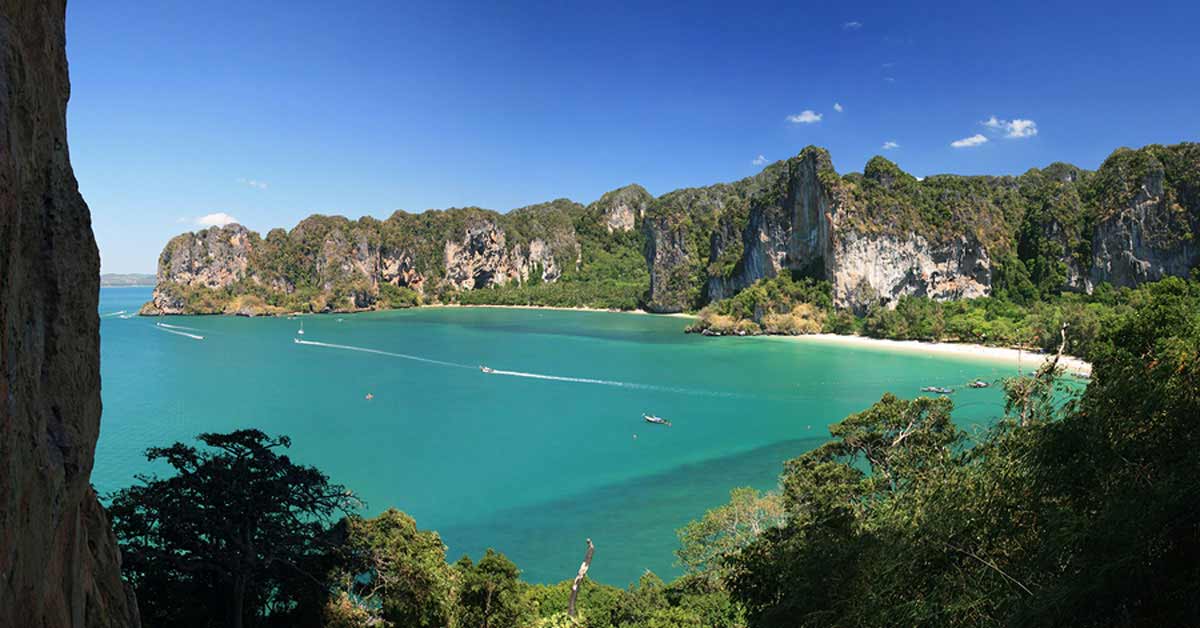 Our Backpacker Insurance can cover:
Up to 2 Years Continual Cover
Emergency Medical cover up to £10million
Cancellation and curtailment
Personal belongings
Pre-existing medical conditions
Includes Working Abroad and Volunteering
24 Hour Emergency Assistance
You may also like...