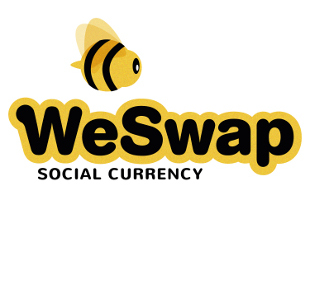 Whether you're backpacking through a number of countries or just planning a weekend city trip, finding a favourable exchange rate can really help make your money go further. Enter WeSwap, a new online based community that is changing the way money is being exchanged.
What is WeSwap?
When exchanging money through banks or travel exchange bureaus you're likely to incur heavy charges or get poor exchange rates. With WeSwap, you can avoid all these extra fees. Holidays are already expensive and you'll find a number of people shop around and compare the best exchange rate deals to get the most out of their money.
WeSwap uses their online community to exchange currencies with other travellers who are heading in the opposite direction to you and wanting to get rid of one currency in favour of another. It's only been launched recently, but as the first person-to-person travel exchange website, its community is growing quickly.
How Does It Work?
By using members of WeSwap to trade currencies, the middle man is effectively cut out and that means the WeSwap community gets the best possible rate. WeSwap will charge you 1% for transactions at the mid-market exchange rate. It's also made easy by a standard buy and sell price so you don't lose out when changing your money back to your home currency.
In order to participate on WeSwap, you'll need to set yourself up, which is quick and easy:
Set up an account online at WeSwap.com and enter your destination
You'll be given a prepaid MasterCard which will be linked with your WeSwap account
Load the funds you want to be swapped via bank transfer
WeSwap will then match you with other travellers heading in the opposite direction
Once you've been matched, your account will be loaded with your new currency
Use your funds abroad with the prepaid card; it won't charge you to use ATMs (two withdrawals per day, over £200 are free or £1.50 per transaction)

WeSwap is easy to use - create an account, load your money and WeSwap will find travellers to trade currencies
Why Should You Use WeSwap?
If you have invited someone to join WeSwap then swapping currencies with them is free – forever. So the more people you invite to join, the better your chances are at free transactions. If nobody you know is travelling, WeSwap will locate and match you with a traveller and automatically load your prepaid card with your new currency. If there isn't anyone with your currency available, then WeSwap will provide you with the currency directly, this is known as a 'Top Up' and it will incur a 2% fee instead of the original 1% .
The WeSwap MasterCard can hold multiple currencies at the same time, ideal if you're travelling through a number of places or even if you've got layovers in foreign airports. Use your card at local ATMs with no charges (two free per day, minimum £200) and for smaller or larger purchases you can swipe it in any store or restaurant where MasterCard is accepted.
There is also a nifty app available so you can use WeSwap on the go and trade currencies while abroad. To save even more money, use the app while connected to hotel wi-fi or hotspots.
Pricing Structure
Swap Comission
1% Fee
'Top Up' - a transaction that has been completed by WeSwap directly
2% Fee
ATM
2 Free withdrawals per day and a minimum of £200 otherwise a £1.50 service charge
Load money into your wallet
Free
Minimum load onto your card
£50
Maximum single load
£3000
Balance limit
£6000
Maximum transactions per day
10
Minimum swap
£5
Maximum swap
Balance in your account
WeSwap was only launched recently so the currencies supported are quite limited at the moment:
US Dollars (USD)
British Pounds (GBP)
Euros (EUR)
Norwegian Kroner (NOK)
Swedish Kronor (SEK)
Danish Kroner (DKK)
Those able to sign up to WeSwap need to be over 18 and come from one of the following European countries: The United Kingdom, Denmark, France, Germany, Ireland, Italy, The Netherlands, Norway, Spain and Sweden.
What We Think?
There is nothing worse than a big slice of your holiday spending money going to the banks or foreign exchange bureaus; we think it should be spent on cocktails, food, museums and having fun abroad!
At the moment WeSwap is new and it's always a task getting people signed up to use a service. However, the bigger it becomes, the more travellers there will be, and the more currency available to swap. Perhaps WeSwap may not always be useful (yet), as it doesn't support all types of currencies, but we say sign up and use it where you can. The bigger it gets the more it will benefit us all.
Last Updated: January 2014