Book Review: Perseus In The Wind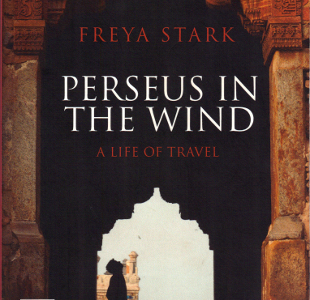 Written just after World War II, Perseus in the Wind is one of Freya Stark's most personal writings, her reflections on her travels and life, within the themes of beauty, happiness and memories - are presented in the book. Perseus in the Wind is a collection of essays on literature and philosophy, though this might seem heavy, Freya Stark handles it in a fantastical, rich and fluid way. She touches on different aspects of her travels and the memories she holds of them - the smell of the earth after the rain, Muslim saints, Indian temples, war, and even old age.
Perseus in the Wind highlights the heart of Freya Stark's journeys and the woman behind the traveller. As Freya Stark has written, "One can only really travel if one lets oneself go and takes what every place brings without trying to turn it into a healthy private pattern of one's own, that is the difference between travel and tourism". And in this book you really get a sense of her relaying how her travels have informed and impacted on her life.
The Lesson
As Stark writes, "this book is harvested not from learning, but from life and accidents". Immediately one gets a sense of the reflective nature of the book, not only in the lessons of travelling, but also in the life she has lived through her extensive travels. And although there is a philosophical tone to the book, Stark handles it in an admirably delicate way. This is evident in her chapter on Happiness. She talks about the feeling as a quality that is not solely human, "its deep and satisfying streams creeps into our veins from ages far remoter than man". She also looks at how there is a kind of "animal contentment with the simple joys of running, sleeping or laying under the sun" - this, Stark claims, is perhaps "the oldest happiness".
What makes Perseus in the Wind so great is how beautifully Stark captures the essence of the place she's in at the time and how she deals with the people, culture and landscapes. As a reader, you are transported to the places she talks about, and you are able to imagine the sights through the memory of those moments - here, her love of language as well as travel is made clear. It's refreshing to be so effortlessly transported to another world through the author's words; one gets a sense of, as Stark puts it, "the past based not on sentimental regrets, but on a sense of historic human values".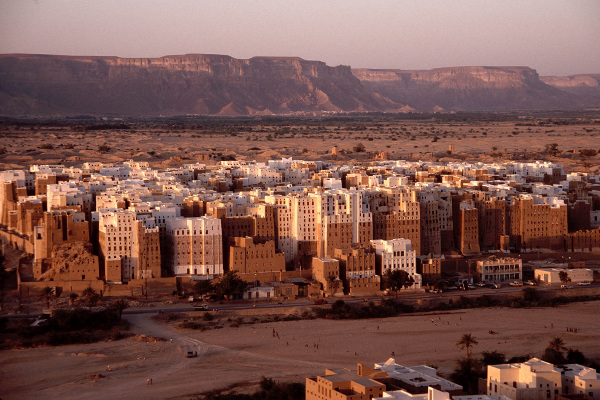 Freya Stark was one of the few Europeans who travelled through Hadhramaut. Image courtesy of Jialiang Gao CC-SA
A life of travel should be one of awareness in your surroundings, emotions and in yourself so that you are not just taking part in tourism but travelling; and I think Freya Stark deals with this awareness throughout the book. It's a delightful piece of literature for the avid traveller and the well-read; quotes from Shakespeare, Keats, and Jane Austen woven into the fabric make this book a fantastic journey.
The Author
Dame Freya Stark, born in Paris, fell in love with The East after she received a copy of the book One Thousand and One Nights. She has since been one of the first non-Arabians to travel through the southern Arabian deserts, including places like Hadhramaut and Shibam, often alone and where most Europeans, and especially women, have not been. She has frequently been referred to as the poet of travel and one of the most courageous and adventurous travellers of her generation. Her other titles include Travellers Prelude, The Southern Gates of Arabia, East is West and many other classics. This great author and traveller lived to be a hundred years old, and passed away in Asolo in 1993.
Last Updated: November 2013