Product Review: CoPilot Map App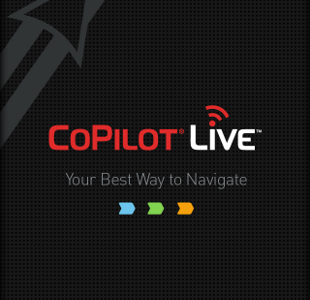 I often rely heavily on navigation maps when venturing around London, whether it's by car or on foot. The problem is that I think I may rely on those nifty apps a bit too much, because when it comes to finding my way around a foreign city I'm at a total loss. And so I'm left searching for a road name on a detailed map of the city - a foreign city at that - not really knowing where to begin. The thought of spending more than £40 on a GPS every time I hire a car is also not appealing. CoPilot - a map app which is available to access without data roaming – is the ultimate answer to maps abroad.
About The Co-Pilot App
It's relatively easy to download:
Available to download on Android, iOS for iPhones and iPads and Windows 8.
There are a number of CoPilot maps to choose from: a free version, CoPilot Premium for UK and IRE (£17.99), Europe (£34.99) (which gives you access to over 40 European maps), Western Europe (£29.99), North America (£12.99), Australasia (19.49), Southern Africa (£29.99), Middle East (£29.99) and Brazil (£29.99).
Active Traffic, which gives you detailed routes with live traffic updates, is an optional extra you'll have to purchase; however, it's not available for all countries.
This review is based on the CoPilot Premium for Europe, downloaded on an iPhone4.
Features
CoPilot maps have an array of standard features that you'll find on the most comprehensive of navigation apps. You'll get three alternative route options calculated using the shortest, longest and quickest routes. You can choose your mode of transport; a car, truck, motorbike, bicycle or walking, and then select route options that omit tolls, certain roads and even one way streets. The app will use the information you have supplied to create a route based on your preferences. CoPilot also has a built in speed dial so it can tell you how fast you're going and it will warn you if you're going over the speed limit. However, not all maps have the speed limit feature available, so this will only work for those maps that do. Other standard features include being able to drag points on the map to change the route and a multi-stop route planner.
Additional features of CoPilot:
CoPilot allows you to estimate fuel costs for a journey – which is really helpful when hiring a car abroad.
Built-in walking mode - ideal for exploring a city by foot, as routes are designed for pedestrians. You can also use this mode to find your car once you've parked it.
Pick between standard mode or customise your settings - you can choose between kilometres or miles, what you want displayed on the left and right side of the screen such as distance, ETA, speed and time remaining, and you can also pick the voice for text-to-speech directions.
The European version has 40 maps and over 29 different languages.
Find the closest available AA roadside assistance centre.
Flip between 2D and 3D maps, Point of Interest, My place and Walk.
Real signposts - makes navigating your way at intersections much easier.
Day and night mode - dims the screen to avoid a screen glare
Pros And Cons
The only issue with these maps is that once downloaded they're stored on your device, which can make it slower than usual. However, you are able to pick certain countries to download separately, for instance, when downloading the European maps I was asked if I'd prefer to download UK and IRE, Western/Eastern Europe or the Baltic States separately. Being able to add or remove maps makes them quicker to download and won't slow down your device too much. Note, it's advisable to download the maps via wi-fi – they can be downloaded via 3G but you may incur additional charges.
Since these maps are stored on your phone, you don't need data for them to work abroad. However, if you want to locate yourself on the map, you will need data roaming to find your GPS location. Do this by turning on your mobile data (or find a cafe or bar with wi-fi), let the map locate your co-ordinates and once the map has found you, disable your data.
When using mobile data you're able to access a number of additional features. Google and Yelp allow you to find local businesses and restaurants that are on your route, just type in what you're looking for, view opening times or read customer reviews, and if you're happy with what you've read, call them up and make a reservation. Other Points Of Interest include airports, border crossings and buses - making it really easy to search without having to type in specifics. Live local weather means you can check the weather forecast for your destination or current location. Active Traffic, which is not available for all routes, needs to be bought as an add-on (although with the European maps you get it for free for one year) and uses real time traffic to give you accurate ETA's and the quickest and least congested routes. It will also alert you if a shorter route becomes available.
This app is useful for your travels, whether you're hiring a car or exploring by foot, and it won't cost you anything once you're at your destination. If you travel often it's a must. With a comprehensive list of detailed maps and being available on a number of devices and platforms, it's easily accessible to everyone, visit CoPilot for more information.
Last Updated: October 2013