Essential Travel Talks To Karen Bryan, Creator Of Europe A La Carte

The Europe A La Carte Blog is a brilliant resource that provides the latest travel tips and reviews for all things European - from gastronomic secrets, to hotels, savings and lesser known attractions. It's literally a treasure chest of helpful articles. This month we thought we'd share the love and bring your attention to this Internet gem.

We were lucky enough to catch up with Karen Bryan, founding editor of Europe A La Carte, to chat about her witty and informative travel site. Read our interview with Karen to hear about how she began her journey as a travel writer and still handles the hilarious challenges on her travels around the world today.
Essential Travel: How did you get into travel writing and when/how did you start the Europe A La Carte blog?
Karen Bryan: I started Europe A La Carte in 2002. At that time, arranging your own travel online had really started to become popular. More people had an internet connection and the budget airlines were offering some great deals on flights to Europe. I thought I could create a business by providing travel information to these independent travellers and make commission on their hotel, flight and car hire bookings. Initially I didn't spend a lot of time on Europe A La Carte, as I had a day job and our sons were still at home.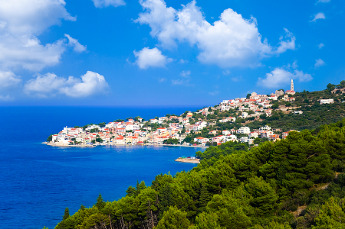 The Europe A La Carte Blog was launched in October 2006, after I received an email from a tourism studies student who was writing about travel business blogs for her dissertation. I thought, why on earth would a business have a blog (an online diary or weblog). I did some research which suggested that blogs were an effective way of getting more traffic to your site, which turned out to be true.
Essential Travel: What's your favourite European destination?
Karen Bryan: I don't have a favourite European destination as there are so many places that I love including Lake Iseo in Italy, Vienna, Gran Canaria, Rome, Paris, Edinburgh, Perthshire in Scotland and Zadar in Croatia.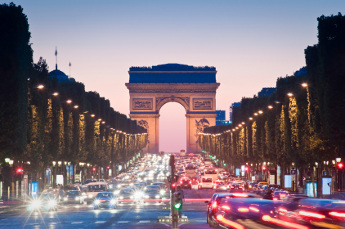 Essential Travel: Share a cringe-worthy travel experience.
Karen Bryan: I had my purse stolen from my handbag in a Milan metro station. I had all my money and cards in that purse, so I was left literally penniless, or should I say centless. I had to borrow 10 Euro from the hotel receptionist to buy food until my credit card company wired me some cash. The morale of the story is don't keep all your cash and cards in one place.
Essential Travel: This one is for budding travel writers - how do you keep your content fresh?
Karen Bryan: I found that recruiting a writing team for Europe A La Carte was a good way to keep content fresh and to give readers a break from me ranting on. Other writers have been to different destinations from me and have different perspectives. I didn't try to recruit writers until the blog was fairly high profile, so that the writers would benefit from getting exposure on Europe A La Carte.
Essential Travel: How important do you think social networking is for travel writing? Are you a fan of twitter/facebook?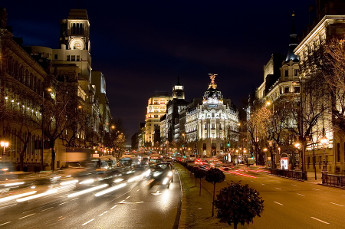 Karen Bryan: I think that social networking is a useful tool but it needs to be used strategically as it can eat up so much of your time. You have to decide why you are using that social network, what you aim to achieve from it and work towards that. I'm a big fan of Twitter but I appreciate that it's mainly people in the travel business who are my contacts there. Although Facebook has more potential to reach outside the online travel community, I find it very user unfriendly.
Essential Travel: What is the greatest lesson you have taken from travelling around the world, that you apply to your everyday life?
Karen Bryan: Travelling has made me appreciate what I have at home. Although it's exciting to travel to many destinations, it's not like a holiday when you get there, as you have to think about story angles and take lots of photos and videos.
Last Updated: October 2011