What Is Independent Traveller Cover And Why Would I Need It?

Hi, I'm flying to Thailand in March, but to avoid high Air Passenger Duty charges, I have booked a stopover in Dubai. I considered using a package tour to Thailand, but after some research I found out that it is far cheaper and more adventurous to book my hotels, flights and day tours separately. I've been planning this trip for six months now, so I was concerned when my friend told me that because I've booked an independent holiday, I may not be covered under travel protection schemes such as ATOL. She also said that I may even need added travel insurance protection in case of unforeseen events. Please advise me about what the best cover options are for me, and why I need this added protection.

Annie Roberts, Dover
Our Answer
Hi Annie
Thank you for coming to us with your question. It coincides nicely with the launch of our Independent Traveller policy at Essential Travel. The small print on your travel insurance can become quite off-putting, so we'll answer your question as directly and simply as possible to allow you to choose the right protection for your holiday.
Why Independent Traveller Cover?
The first thing to note is that our regular travel insurance policies provide you with varying degrees of coverage depending on whether you take out the Standard or Superior policy. This cover can adequately protect you for a host of unforeseen events, from medical emergencies to cancellations. However, every traveller's needs are different, which is why we offer tailored extra policies that allow you to extend your cover for specific circumstances. For example, our Winter Sports policies cover ski equipment and off piste skiing. With regard to Independent Traveller cover, this policy offers protection for people like you who like to book the various aspects of their holiday separately from agencies, and so face a slightly higher financial risk.
But how does this cover differ from our standard cover? Seeing as you're unlikely to benefit from travel protection schemes as you've quite rightly mentioned, Independent Traveller offers extended cover that protects you from EVEN MORE unforeseen events than standard. In a nutshell, you can receive cover for the following, where normally you would not:
| Volcanic Ash | Travel Delay | Travel Abandonment | Missed Departure |
| --- | --- | --- | --- |
| Closure of Airspace covered under cancellation | Covered at any point in the travel arrangement | Covered at any point in your travels (not only the final departure point) | Covers you for multiple circumstances (even if seats are full) |
In addition, when you add the Independent Traveller option to your quote, you'll benefit from cover in the event of far more circumstances and the following policy highlights:
Extended Cancellation cover: Up to £5,000
Extended Delayed Departure cover: Up to £200
Extended Missed Departure cover: Up to £1,000
Extended Accommodation cover: Up to £5,000
As long as you are not able to claim from the hotel or airline themselves, our cover offers the necessary added protection for an independent traveller. Enjoy your long-awaited trip to Thailand!
For more information, visit our policy page.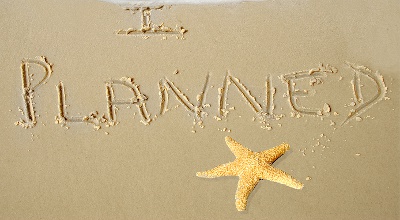 Last Updated: December 2012