How To Travel With Prescription Medication
Dear Essential Travel

At the end of September I will be visiting friends in Australia. I will be going for three weeks and as a diabetic, I will need to take my medication along with me. I have heard stories about people not being able to get their medication through customs or running out of medication abroad and not being able to get a refill. Can I bring all of it along with me, including my syringes? Will I be able to get a refill if it gets lost or runs out? I'd appreciate your advice on how to avoid running into any difficulties.

Many Thanks

Amy Swanson, Birmingham
Our Answer
That is a very good question Amy and thank you for getting in touch. There are a few safety measures that you will have to follow before you board your flight. These precautions will ensure that you are able to take your medication on the plane and will assist you in the event of your medication getting lost or stolen, or of you running out. All prescribed medication should be allowed, but if you're not sure you can ask your GP.
Plan Ahead
Firstly, you need to plan ahead. Ideally, you should talk to your GP about two months before your departure date so that you have enough time to get all the necessary paperwork done. Of course, if one gets sick and needs prescription medication just before going away it is still possible to get authorisation in less time.
Check What Is Allowed
Check the rules for all the countries you're going to, including countries that you're just passing through. You can check on embassy websites to find out more. Countries have different rules and regulations about travelling with prescribed medication. Checking medical forums for a particular country is also a good idea as people who have been through the same situation will be able to give you first-hand advice. You also need to consider what form of medication you will be travelling with as liquids in certain quantities may be prohibited on planes. If you request it, the pharmacy will pour liquids into smaller bottles.
With diabetes specifically, diabetics are permitted to board aeroplanes with insulin, syringes, insulin pumps and diabetic-related liquids. However, you do have to make sure that each of the bottles is no more than 100 ml. You should also ask your doctor to write a travel letter describing your diabetes plan, and make sure to keep your insulin in its original box.
Carry Medication In Its Original Packaging
Always carry your medication in its original packaging. Make sure that the packaging bears the name of the pharmacy and the prescribing physician. Details like these are especially important when passing through customs.
You are also required to carry your medication in your hand luggage with a copy of your prescription. Medication needs to be stored at room temperature or below so get advice from your pharmacist on how to store your medication. For example, to keep your medicine at the right temperature you may need to store it using:
A thermos flask
An ice pack
A cool bag
An insulated pouch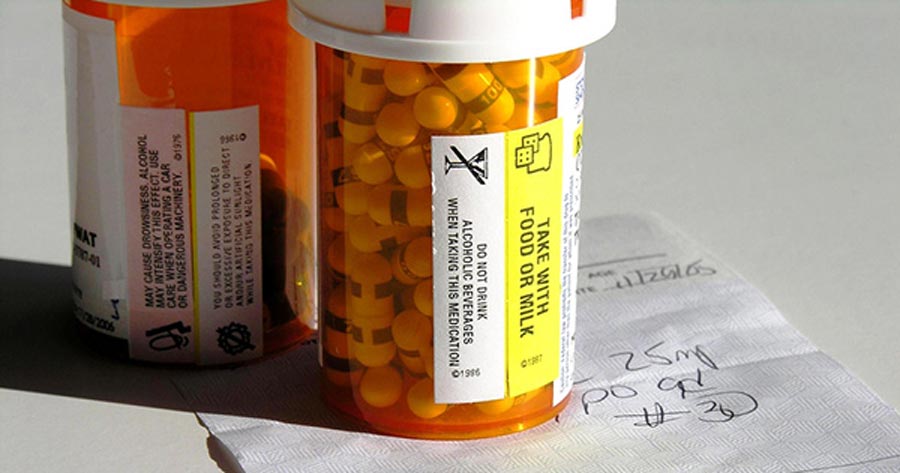 Carry medication in its original packaging
Get A Letter From Your GP
You should keep the original prescription that the doctor gave you and ask your GP to write a letter stating what medication he has given and that he is aware that you will be travelling with it. In addition, make your own list of the generic names of the medication. If you run out of medication abroad, you may be able to get an emergency refill, but sometimes the brand names are different or unfamiliar. Your physician or pharmacist is likely to know the generic names. If you can, try get a duplicate letter in the language of the country you'll be travelling to. This will help you avoid any problems at customs.
Controlled Medicines
Some prescribed medicines contain drugs that are controlled under the Misuse of Drugs Legislation. This means that extra legal controls apply to these specific medicines. Ask your prescribing GP if your medicine may contain these specific drugs. If it does, you will need a personal licence to take controlled medicines abroad. Specific requirements also apply to:
The information you must take with you.
How you carry your controlled medicines.
It's also essential to check that your Travel Insurance covers you for any medical conditions that you may have. A comprehensive policy will ensure that you are protected in the event of a medical emergency - you will be able to get the help you need without having to use your travel budget. We hope that helps and wish you a safe and wonderful trip!
Last Updated:May 2016
Your Essential Travel Experts can't be everywhere all the time, so we often welcome guest travel writers. This article was written by one such visiting travel enthusiast whose experience of different places and advice for travellers makes for an interesting read. Enjoy!