How To Set Up a Travel Blog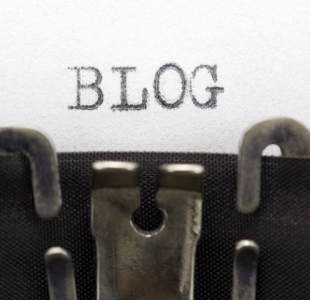 Starting a blog to keep in touch with people back home, and build up your very own scrapbook of memories, is de rigeur for anyone hitting the road or contemplating a trip of a lifetime. But what if you want more from your blog? What if you'd like it to grow its own following, bring in some extra cash, and even bring in some freebie trips and experiences?
Essential Travel has put together this guide that will help even the least technical person get up and running with their own travel blog.
Decide Why Your Blog Will Be Different
It's easy to say that you'd like to start a blog, but there are a lot of them out there and if you're doing this seriously you need to think through how your own blog will be different.
Heather Cowper of https://www.heatheronhertravels.com/ says you should "find a topic to blog about that you both feel passionate about but also know there is a large enough audience for. Secondly, refine your niche and be clear about who you are targeting and then focus all your activities on what that audience is looking for."
Whatever your angle or niche, you'll need something to separate you from everyone else.
Choose Your Platform
Your platform is the software behind your blog. If you're merely blogging to keep people up to date, and create a digital record of your travels, then you can just use a free platform such as www.blogger.com which has hundreds of templates to choose from to get your blog literally up and running in minutes. Your url will have .blogspot in it, which can make it look less serious or professional, but you can pay an extra ten or twenty pounds, and register your own domain such mybrilliantname.com and use that. It's slightly more complicated but Blogger will take you through it step by step. If you're not sure if blogging really is for you, this is an easy (and free!) way to try it out.
Wordpress is the other big option for bloggers. There's a free version which is wordpress.com, which is very similar to blogger. You'll choose from a number of templates and Wordpress will host your website. Wordpress.org is the one of the two for anyone who is serious about their blog. You will need to host your blog yourself by purchasing a hosting package from one of the big hosting companies such as oneandone.co.uk, but this will give you much more ability to customise your blog and make it look truly yours. Hosting can cost anything from £100 a year.
There are many, many other blogging platforms, and new ones arriving all the times, but these are the established big names at the moment.
Find A Writing Routine
Finding a balance between quality and quantity can be difficult. Lots of good quality content will bring people to your blog, so it's important that your blog gets updated regularly. However, it is also important not to sacrifice quality for quantity, and produce posts that are more in depth, with a longer word count.
One way to do this to to look realistically at how much time you can spend on your blog, and that should give you an idea of how much quality content you can produce. Once you've set yourself a target, the next step is settling yourself into a routine and producing it consistently, so that it becomes second nature.
Heather Cowper has forced herself into a routine. "Some day I'd love to be able to spend all my time on my blog, and I want to make it the best I possibly can. I spend an hour or two each evening producing content or answering e-mails plus quite a few hours more at weekends. I try to publish at least one or two articles every week, often with videos or podcasts too which is hard work."
Find People To Help
It can be hard work doing this all on your own so do find people to help. Loads of people fancy themselves to be travel writers, or have a passion for a place or activity they are dying to share with the world. As long as their writing is up to scratch (and don't be afraid to edit), then you can use their material. Or, alternatively, interview them and add a different perspective to your blog.
Don't forget the admin side of things too. Once your website takes off, you will find yourself having more and more administration to deal with - emails from readers, suggestions from PR people and hopefully proposals from advertisers. Heather Cowper says "I find a disproportionate amount of time is spent responding to emails relating to the business side of running the blog, so that's where I have an assistant to help me, or I would never get any writing done."
Add A Visual Element
Readers love photos and these are a very important part of a blog. Get in the habit of carrying a camera, or just using your phone to take pictures wherever you go. Look out for pictures, not necessary tourist shots, that you can use to build up your very own photo library. You can also download pictures from picture libraries such as BigStock, although if you are using a lot of these this can get very expensive. Alternatively, look on Wiki Commons for images which are free as long as you credit the owner.
Add In Some Social Media
You are going to need some social media to help get your blog's name out there. Some of biggies are Twitter, Facebook, Instagram, Pinterest and Linked in. Don't worry about doing all of them, as you'd be spending all your time on social media, and none on your blog. Instead, pick the most relevant one: where your audience is. You'll notice that most of the big players in the travel blogging world are very big on social media, and regularly update their accounts as well as interact with others.
Make Money From Your Travel Website
If you're interested in making money, or even if you only want a few sponsored trips or reviews, you'll need to get savvy and serious. Heather says "My professional background is in business, rather than writing, audio, photography or video but I've enjoyed developing these skills as I built up my blog, through looking at the best of what other bloggers were doing, attending blogging conferences and listening to a lot of internet marketing podcasts. If you want to take your blog to a certain level then I think you have to be quite business minded and keep focussed on what you want to achieve. You need to maintain the discipline of publishing regularly on your blog to keep your audience interested. There's a lot of hard work involved."
Decide If And How You Want To Make Money
There are ways to make money with your blog or website, but you'll need to build up a steady number of visitors first. Once you've reached this position, then you can start thinking about how you can reap some benefits from your hard work. Your main choices are:
Adsense - A Google programme that places adwords on your site. You don't have to do anything other than sign up, but ads can look ugly stuck in the middle of your text.
Advertising - many bloggers say that once they've built a certain reputation, advertisers approach them to host ads on their site.
Affiliate programmes - you can join affiliate programmes and write about everything from travel books to travel insurance and earn a little extra cash anyone buys after clicking on your link.
A showcase - if you are a writer, photographer or maybe even web designer, you can use your site as a portfolio to show people what you can do, and then offer your services via your site.
But getting to the point of having enough footfall to make a living from your blog can take a lot of hard work. It is only for the very committed.
Network
Get Inspiration from other travel bloggers by connecting with them via Social Media, visiting bloggers' conferences and looking for local groups (try Facebook or meetups). When you come across something appropriate, offer to write a guest post to help build links back to your own site. Over time, this can help increase your presence in Google rankings and, of course, with more links leading back to your site, help you attract new readers.
Live And Breathe Travel!
It's easy to run out of steam, and unless you are a nomad on the road, you can't be travelling all the time. Look back at old photos to remind you of past destinations you can write about, learn about the food or drink of a particular region and write about that, search out interesting people to interview, and take every opportunity you can to travel!
Last Updated: February 2014