How To Find Good Self Catering Accommodation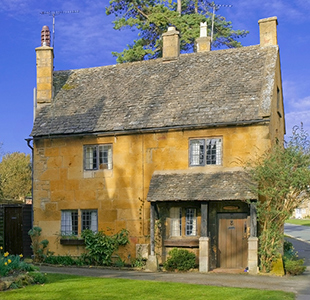 Self-catering accommodation is a homely, affordable alternative to the standardised holiday experience at resorts. Some even argue that making your own meals and having the privacy of a personal living area is far more conducive to relaxing than sharing the amenities at a lush hotel. But there's a big difference between using the manky kitchenette at a youth hostel and staying at a quaint, well-equipped house in a coastal town. This month I'll be looking at some handy ways to find good quality self-catering accommodation that suits all seasons.
Where To Start
Doing a straight Google search for 'self-catering accommodation' is like looking for John Smith in the telephone book. The sea of similar options (all promising you the best prices and venues) can feel more frustrating than getting no results at all. Rather start by trawling through a selection of bookmarked websites that you've heard about through friends (in conversation, on Facebook or through the grapevine). Just ask around; people love talking about their holidays and how they got the best deal. No matter how tech-dependent our lives get, good old-fashioned word of mouth is still one of the most reliable ways of getting business cards passed around.
Look For That Personal Touch
Discount websites will always have their place in the world of travel. Staying in basic, self-catering hostels is great for students, backpackers and mates on a weekend bender, but not for more than a night or two. These days if you're looking for something special in your self-catering accommodation experience, go with a site that has an owner, a family name or a personal contact behind it. The public nature of online forums, Facebook pages and Twitter accounts means that private businesses open themselves up to bad press if their service isn't up to scratch. Aside from getting good service, it's also nice to deal with people who care about their trade and value each customer or booking.
A great site I've come across recently is Sawdays.co.uk, a unique accommodation resource created by Bristol's Green Party candidate, Alistair Sawday and run by his son, Toby. Sawday's offer a list of interesting accommodation venues, ranging from self-catering lodges to tree houses, cabins and yurts, which reflect the Sawday family legacy of environmentally aware and sustainable standards.
"We believe in what we do, passionately and honestly. We love all things local and independent, and seek out quirkiness and creativity. We reject the bland, the corporate and the impersonal. We select only the most special places and owners…we've met every owner, seen every bedroom and bathroom and, on our lucky days, eaten the food."
Prices range from budget-friendly and backpacker rates to downright expensive, depending on where and what you're after. They have properties listed in France, Portugal, Italy, Ireland, Spain and the UK - no matter what you start out looking for, odds are you'll end up spending a few extra minutes just browsing through the great range of choices available.
On a slightly similar note, in the last year I've used the website Vacation Rental by Owners (www.vrbo.com) a number of times and have been really impressed by the results. The concept works well: home owners list their properties with all the relevant information and you make all the enquiries and bookings through them directly. There's something relaxing about staying in an actual house while you're on holiday - it's a different kind of novelty to a B&B or resort - and the prices are generally reasonable compared to hotels and resorts.
Consider A Villa
Don't automatically write off villas. Yes, they're exorbitantly expensive at the top end - the ones that come with a plunge pool overlooking the Mediterranean, tennis courts, Jacuzzis, an on-site masseuse, a chef, butler, a team of maids and white horses nibbling hay in the garden. There are plenty of reasonably-priced, self-catering villas for rent that work out quite economically if you're splitting the cost between two to four families. They don't come with the masseuse and the horses, but you'll still get views and luxury amenities.
If It Seems Too Good To Be True…
There may come a time when you'll see a magnificent self-catering venue listed as "newly renovated beach house overlooking the ocean, with four bedrooms and spa on the deck" and it'll cost next to nothing. This is either an extremely lucky find (which does happen occasionally) or there's a catch. 90% of the time it's the latter.
The three big factors that make a rental arrangement are price, location and interior. Most of the time you can only have two: if it's cheap and close to the beach/shops, it'll be 'rustic' inside. Or if it's absolutely perfect in every way it probably won't be cheap. Or it may still be cheap and close to the beach, but you'll need to drive for half an hour before you get anywhere near a shop. Or there will be no parking outside - parking is a big one to ask about, especially in busy holiday destinations where parking is a nightmare.
As I said, there are lucky finds out there with everything included at a reasonable price. To find them, you don't necessarily need to know exactly what you're after, but knowing what you need helps a lot.
Go Through The Check List
Before you pay your deposit or go through with a booking, take the following into consideration:
Who Is Going?
If you have children coming with you, find out if there are enough activities for them to do at the accommodation site - if not, be sure to bring games, toys, DVD's or sleeping pills. Or if you're taking your 93 year-old grandparents with hip problems on holiday, make sure there aren't high staircases leading to the front door or bunk beds in their room.
Is It Pet Friendly?
If you're taking the dogs with you, check with the owner/booking agent whether dogs are allowed. If it's not stated on the website, you may find they'll permit pets for an additional charge and a heftier deposit.
What Cutlery, Crockery And Supplies Are In The House?
Ask the owners what the house or B&B has inside it. You don't want to arrive at your self-catering accommodation and find that you need to buy pots, pans, plates, eating utensils and a new bottle opener. For the cost of furnishing a rented kitchen you might as well eat out and buy coffee from the local shops. If you've found your dream venue and it doesn't have anything to make food, remember you can always bring your own - especially if you're driving to the town or city you're visiting.
Does It Make Trip Sense?
If you're going on a specific kind of holiday - ski or scuba, for example - there are times where staying at a resort works out cheaper than self-catering accommodation; some offer free or discounted use of equipment, ski lift tickets or prime rates for charters. Don't let this be a deal-breaker when planning your trip, but definitely think about how much money you're saving by not staying in a hotel versus how much you'll spend on entertainment.
How Close Are The Shops?
It's good to know whether or not you need to bring your own supplies, or if you can buy reasonably priced food at a shop nearby. Some self-catering venues will offer pre-ordered meals and maid services if you want a break from any sort of kitchen duties, at an additional cost.
Last Updated: June 2013