How to cycle tour
Breaking free from your routine, getting fit and seeing a bit of the world - there's so much to recommend about cycle touring. Of course, it requires a tonne of planning. Our expert tips will help you plan the perfect cycle tour for you.
Destination
Choose a destination that suits your aptitude and tastes. First-time tourers may want to start off with an easier route to get acclimatised to life on a bike. Expert tourers can wait until you've mastered gentler gradients and the more forgiving roads of Europe. Companies like Tour d'Afrique offer organised tours that take the boring planning out of touring so you can just focus on pedaling.
See our Top 10 International Cycling Routes for some ideas. These cycling designated routes offer good roads and inspiring views for beginners.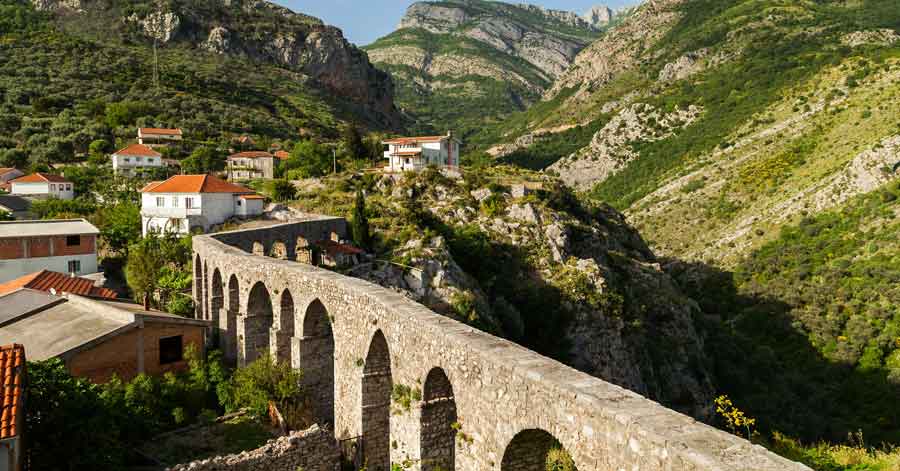 Montenegro
Research
Research your route. Unlike more-superficial travellers, the cyclist must know the lie of the land he travels. Bad roads can mean a fruitless day on foot. Online tools like Google Maps and Google Earth make research a bit easier. If you plan on cycling locally, CycleStreets.net is a great initiative to provide "cycling intelligence" on roads throughout the UK.
Other cyclists are an invaluable source of information. Forums such as the Cyclist Touring Charity are a great place to get advice from more experienced cyclists. There are also plenty of blogs by seasoned cycle tourists that may give you motivation and unique insights of life on the road. The most famous being Heinz Stucke's amazing adventures and, more recently, Ordinary cycling girl
.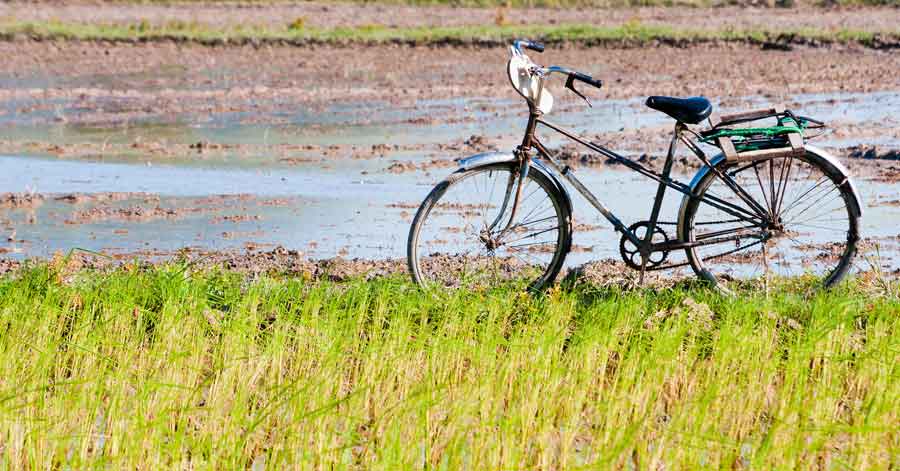 Bicycle in Vietnam
Equipment
Make an extensive equipment list and pack lightly.Packing for a cycle tour requires a Spartan mindset; if you can do without it, leave it behind. If you're cycling with support (e.g. an accompanying car) then weight is less of a concern, but the self-supporting cyclist needs to be ruthless. The best way to lessen weight is to pack as many multi-purpose items as possible - like a GPS-enabled smartphone. To see what a good equipment list looks like read here.
If you find that you have too many panniers, there's always the option of an extra trailer wheel. Extrawheel makes light, useful extra wheels that also serve as backup tyres.
Make sure you have the right type of bike. The demands of touring are different from those of a weekend cycling holiday. Your average two-wheeler probably won't cut it - touring bikes are specifically built to be ridden into the ground. There are different types for different tours. Road tourers give a comfortable ride and easy handling when loaded up with gear, sports tourers marry speed and functionality in a lightweight frame (especially good for brevets - really long-distance cycle races) and expedition tourers are built to be durable even on rough terrain.
Your bike will be your closest companion on your trip so it is imperative that you know it inside out. Roadside repairs are a part of touring and if you don't know your derailleur from your cotterless crank then you'll be stranded on the road. BicycleTutor.com is an excellent resource to learn all about your bike. The paid video tutorials (about £4 for a month's viewing) will give you enough knowledge to be confident in performing repairs on your own.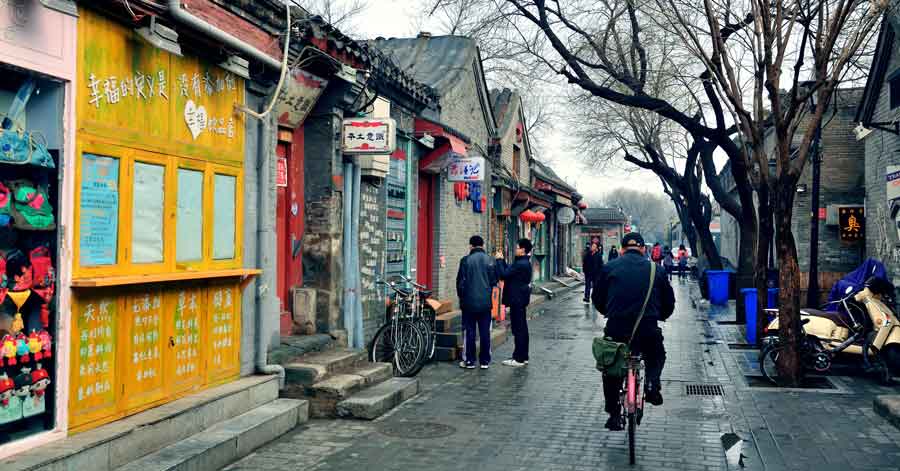 Bicycle in Beijing
Beware of the dangers
Make contingency plans. As with all outdoor activities, Mother Nature is the ultimate arbitrator. Prepare for her whimsical moods by always having a backup plan if conditions should make riding dangerous. Give yourself plenty of leeway, because something is bound to go wrong.
Try camping for a few nights. Most official cycle routes have towns with accommodation along the way, but rugged cyclists swear by outdoor living. Yes, the extra weight of a tent and sleeping bag is a drag, but you never really know the place you visit until you're sleeping on the ground. Credit card touring (finding accommodation and paying for supplies by credit card) through a country is easy and convenient, but there's just something about doing it the old-school way.
The greatest danger for cyclists is not being visible to other road users. Wearing reflective gear and helmets may not be fashionable, but it could save your life. Make sure your helmet meets quality standards - the current UK standard is BS EN 1078:1997.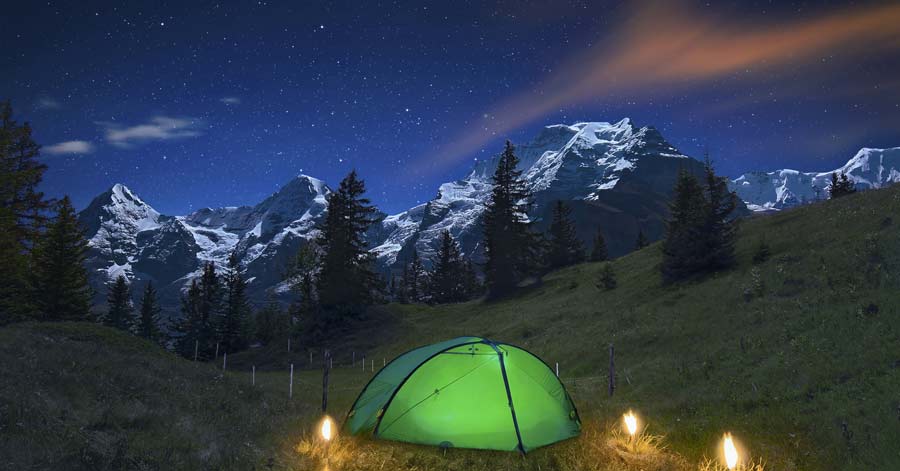 Camping in the Alps, Austria
Enjoy yourself
Enjoy the experience. This isn't the Tour de France, so there is no reason to be so focused on speed that you forget your surroundings. When planning, make sure that you set aside time to see the sights. Tom's bike trip is a good read for those dreaming of their first tour. Have a read and get some motivation to conquer the road.
Don't forget to keep hydrated and energised on the road. When you exert yourself for lengthy periods, like on a cycle tour, the body loses a lot of fluid which needs to be replaced (remember that roads retain heat so the road will likely be much hotter that the surroundings, which means more sweating for you). Beyond that, your diet needs to provide you with the energy you'll need to keep going. Carbohydrates - found in pasta, grains and bread - are essential to any serious cardiovascular activity. If you find yourself flagging then review your diet to see if you're getting enough.
It's also imperative that you replace nutrients and electrolytes while you are riding, which is where a sport's drink comes in handy. Keep your water and sports drink within arm's reach so that you can easily rehydrate while riding.