How To Crowd Source Your Dream Cycle Tour

Have you ever thought about what the worldwide ratio of bicycles to humans is? Just over one billion people are said to own bikes across the globe - that is roughly fourteen percent of the total human population. Compared to the seven percent of the world's population who own cars, this is quite a staggering statistic.
Statistics aside, the bicycle has and will have major environmental implications for the world we live in today and tomorrow. You only need to look as far as your nearest Barclay's Bank to see how people are turning towards bikes for a healthier, environmentally-friendly ride to work.
A Look At Tour d'Afrique's Crowd Sourcing Campaign
Henry Gold, founder of the cycle tour company Tour d'Afrique, describes the bicycle as "cheap, nonpolluting, small and silent...the most efficient machine ever built by humans, because a person on a bicycle expends less energy than any other creature or machine covering the same distance".
With our increasingly eco-friendly mind set, cycle tours are starting to gain popularity in the main stream tourism industry too, and Tour d'Afrique has filled that niche, making cycle tours accessible to almost any tourist.
Crowd Sourcing Your Dream Tour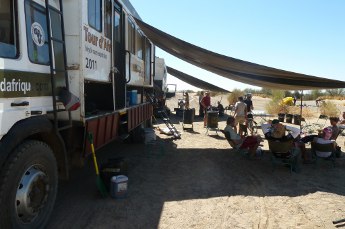 How would you feel about designing your very own cycle tour anywhere in the world? Tour d'Afrique has successfully incorporated digital technology to bring you a fascinating crowd sourcing initiative called Dream Tours, which invites you to create a cycle tour of your dream with huge incentive. The point is to create the most incredible cycle tour your imagination can conjure up, and then post it on Tour d'Afrique's website.
If a DreamTour garners enough interest and is deemed to be do-able by our staff, it becomes reality.
So, you have a huge incentive right there to make your tour a viable option.
What Is Crowd Sourcing?
"Crowd sourcing" is a fancy word being kicked around of late, but what exactly does it mean?
The term refers to business model, coined by Jeff Howes. It describes the scenario when companies make an open call to the online community for assistance with a particular project. For example, a brand may need an infographic designed at a time when the creative juices around the office are running low. So they'll put the task out there, giving the general public a chance to vie for the job - obviously with money and exposure as an incentive. It's a mutually-beneficial scenario, as people in creative fields can give their work exposure through crowd sourcing platforms, while the companiess themselves can cast their nets far wider than their immediate staff circles for creative input and designs.
How Does DreamTours Work?
Create: Simply go onto Tour d'Afrique's website, and begin to create your own dream cycle tour. You simply "dream it, design it, market it". This includes naming your tour, deciding on the length of the tour, accommodation and many other logistics and variables. Plot the trip on a map, make it sound enthralling yet still actionable.
Innovate: The Tour d'Afrique team examines whether your tour is viable and will review and approve it. If given the green light, you have to be innovative and have a marketing plan. How are you going to get people to show interest in your tour and more importantly commit to paying a deposit to cycle your tour?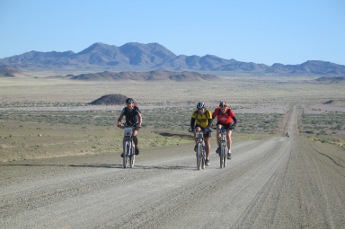 Share: Once given the go ahead its time to start spreading the love. Social media has become every one's virtual best friend. Go out there and find people and invite them to view your Dream Tour.
You want people to comment and make suggestions about how you can improve certain sections, and then vote and register to partake in the cycle tour. As soon as enough people have expressed genuine interest, Tour d'Afrique will assist you with all the trip logistics. If your tour is a popular choice and sells out and you are able to generate enough interest, you stand the chance of cycling on your own tour for free. Tour d'Afrique take will take over from here and plan, scout and lead the tour.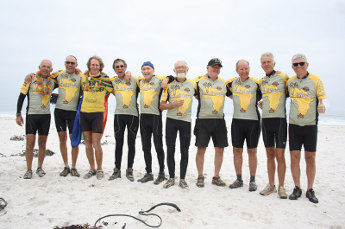 A wonderful example of a Dream Tour come true is the Indian Adventure. The person who designed the tour was able to capture his audience and generate a great deal of enthusiasm and participation for the tour. Beginning at the Taj Mahal in Agra, the tour bypassed spectacular cities and sites like Rajasthan, Mumbai, the ruins of Hampi and more, as it moved towards the final goal of Kanyakumari, at the southern tip of the India. This tour proved so popular, it is being run again in 2012.
Last Updated: November 2011