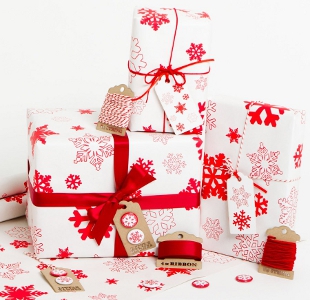 There's so much to consider when choosing a gift, especially with Christmas on the way. Giving presents is about so much more than simply picking out a material object. This year, whether you're watching the smiles of your family and friends as they unwrap your gifts, or shipping packages to a foreign country, make it truly special. Give your loved ones something they can always carry with them - memories. Essential Travel helps you give the gift of an experience.
What Is Their Personality Like?
Try to find out more about what the person likes. For this you can ask someone who is familiar with their interests and style. Their social media profile is a also a great place to start - it can you give you a different perspective on their passions and hobbies. Check Facebook, Twitter and any other social media platforms you can find. Instagram and Pinterest can be even more helpful, because as they say, a picture is worth a thousand words.
Set A Budget
It's important to set up a budget so that you know from the onset how much you're willing to spend on the gift. Keep in mind that just because a gift is expensive doesn't mean it's great, so you don't have to break the bank when choosing something. The more original and creative the gift is, the more the person will see how much effort you put into it, regardless of how much you spent. If you're going to splurge, remember to ensure your gift can be enjoyed as soon as possible, as well as bring comfort and relaxation to anyone touched by it.
What Does The Gift Mean?
When choosing a gift, think about what the gift will convey to the person receiving it. What message will they get when they open it? Remember, a gift should communicate the love and respect you have for someone, but it can also be something light-hearted and fun. With experience gifts, getting to know the recipient's personality is very important. Different people will enjoy completely different things and your gift should be something that they'll find fun. We've split it up into a few categories, and while each personality and experience is never set in stone, it will at least give you a guideline so you know what to look for.
After you've collected all the necessary intel, the fun part begins. It's time to flip open your laptop, switch on that computer or lace up those walking shoes - you're going hunting for experiences.
For The Healthnuts
Around this time of year you'll notice people will want to start getting into shape. Exercising your body and mind is an important way to maintain good health, and it also makes you feel just a little bit better when you begin your year on a good note. If this is the case, then a simple but thoughtful gift would be a yoga package. While the festive season may be stretching your budget and a luxury yoga retreat might be slightly too expensive, you can look at other alternatives. Triyoga is one of the leading UK yoga institutes and they're offering special packages for the festive season. In addition to yoga, they also present pilates and spa treatments such as acupuncture and osteopathy. Gift cards available for £50 and it offers the holder access to any class, workshop or treatment. Once you and your friend have familiarised yourself with the yoga routine, both of you can start practicing in other places - at the beach, in the park or even in your own home.
You can find out more at triyoga.co.uk.
For A Relaxing Experience
Gifts aren't limited to objects. In fact, studies have shown that people who spend money on events and experiences, such as eating out or going to a concert, are likely to be happier those who spend money on material possessions like clothes and cars. Buying tickets to see a game, theatre show or popular attractions can provide a memorable experience and often, spending a little time with someone is one of the best gifts you can give.
One of my favourites, and a gift that can be really memorable, is wine tasting. Even if you and your friends aren't wine connoisseurs, you'll enjoy the experience. If you're in London, try Vinopolis - it's set within the Victorian railway arches of London Bridge and has five bars and restaurants at eight venues suitable for various functions. What we really love, however, is their gift set. In a beautifully wrapped box, you'll find a variety of spirits and wines - perfect for an at-home wine tasting session - along with an extra bottle of wine, champagne or whisky and two tickets to Vinopolis. The gift sets range from £60 to £190. Another one of our favourite packages is the Vinopolis Day Out. For £60 you can get a plate of tapas, tokens to spend on your wine, spirits or champagne tasting experience and a 2-course meal at the Cantina Restaurant.
You can find out more at vinopolis.co.uk
For The Adventurous Spirit
If the recipient of your gift has an adventurous spirit then they'll definitely enjoy something like backpacking or hiking. You don't have to trek across the world to strap on your hiking boots and backpack - you can explore the scenery in your own home town. There are many nature parks that offer all day hikes or even hikes that last for a few days. Grab a picnic basket and tent to enjoy quality time and a memorable holiday.
An ideal Christmas gift for campers, trekkers or backpackers is a Survival Gift Pack from the UK's leading survival school - Trueways. Voted #3 in a Top Ten Gifts list by The Times, the gift pack includes more than two hours of interactive DVD viewing, a free survival kit with everything from a compass to wire saw, and either a copy of the global best seller "The SAS Survival Guide" or Lofty Wiseman's survival cards. You'll also have access to a pre-paid Trueways survival course, which the gift recipient can attend at any of the UK-wide locations anytime they want for up to a year.
You can find out more at truewayssurvival.co.uk
Something Sentimental
You could save for months to splurge on an expensive gift, yet a simple, sentimental one can often times mean so much more. If the recipient of your gift is someone who loves to hold memories near, then a photograph or a piece of jewellery would be ideal. If they also hold the wonder of travel close to their heart, combine the two. You can get authentic African, Asian and European beads and jewellery imported, then make your own jewellery and customise it to match your friend's preferences.
You can find out more at en.dawanda.com
Think Out Of The Box
Does your friend long to go on holiday? Sometimes a weekend away at the beach during summer or a warm cottage in the woods during winter is just what is needed. Our article on How To Have A Winter Break would be just what you're looking for. On the other hand, if they've been talking about travelling abroad, a holiday gift might be out of the question - with flights, accommodation and food, it can ring up quite a tally. This doesn't mean that you should completely abandon the idea. Set up a holiday fund for that special someone and put whatever cash you would usually spend on a gift into that fund. You can even get other family members to donate to the fund. Or purchase Backpackers Travel Insurance on their behalf and set them on their way to exploring the world in a different way. Often, all we need is a little push to get us going.
Last Updated: December 2013