How To Avoid Scams While Travelling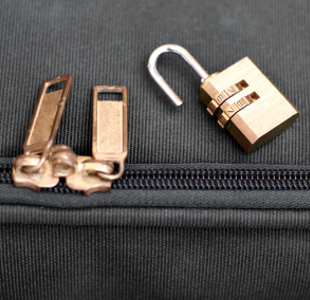 Ah the joy of travelling; jetting off to a new country, experiencing local customs, tasting the cuisine and losing all your money. Wait, no, that shouldn't be in there. Surely travel scams shouldn't be as normal as taking a tour of a new city? Unfortunately, they occur far too frequently. Discovering that your wallet is missing is enough to make you put your head under the pillow and wallow in self-pity for the next few days of your holiday. To help you avoid this, we've put together a list of the most popular tourist scams in the most popular tourist cities and of course, some help on how to safely avoid them.
Bangkok
Last year London was the number one city on the Forbes list of the Most Popular Cities in The World. This year, Bangkok has narrowly dethroned the home of Big Ben and in doing so, becomes the first Thai city to top the list. Of course, a city as popular and busy as Bangkok is prone to numerous scams and sometimes, if you're unlucky enough, you'll be slapped with all these scams in one trip. The most popular scam in Bangkok is "The place you want to visit is closed" scam. This usually happens outside the Grand Palace, where a Thai local will approach you as you make your way to the palace and tell you that it is closed, but he or she knows of a fantastic Buddhist Temple that everyone loves.
To get to this temple, you have to get a tuk-tuk (a taxi with three wheels). Before you know it, your journey will include dozens of stops at various tailors and gem stores. Tuk-tuk drivers get commission every time a tourist purchases a product. At these shops you'll be persuaded to buy worthless artefacts at ridiculously high prices. Your driver won't charge you a lot of money for the drive, saying that he gets government gas grants - a blatant lie.
For some people, the scam doesn't just stop at spending a lot of money on gems and suits that you don't need. Sometimes your driver will convince you to book a bus tour or a flight at a very cheap travel agency used by locals. He'll drop you off at the agency, which takes your credit card, books your flights and bus trips and hands over a fake confirmation print out - something you generally won't notice until you end up waiting for a bus that is never going to come. By now, the fake agency has all your credit card information and the people who did the bookings have done a runner.
Look out for:
English speaking people who claim to know Thailand well and accompany you on tuk-tuk drives.
Someone approaching you and asking where you're from and when you landed, and then proceeding to inform you that the place you want to visit is closed.
Be wary of tailors, jewellery stores and gem stores as their products are overpriced and often fake.
Never book with a travel agency referred to you by a local, rather do some online research first.
London
The streets of London are made of a diverse mixture of people from every corner of the world. With the underground constantly running and people rushing to meet deadlines and get to their jobs in time, there is always some kind of activity going on. It's this busy atmosphere that makes London a haven for scammers.
Pickpocketing is one of the most popular scam methods used in the city. It may not sound as bad as credit card fraud, but when you realise that all your money, cards, your cellphone and your passport was in your bag or pocket, you really begin to understand why this can spoil an entire trip.
Pickpockets have a number of ways to distract you and get your wallet or bag. Their main goal is to distract you so that you don't notice anything is missing until you actually need to use it. Simply running past and grabbing your bag is too risky and draws too much attention. Either, someone will come up to you and say that they admire your shoes. They'll laughingly point at their own shoes while standing next to you and while you're listening to their shoe story, their hands will be patting down your pockets. Alternatively someone will tap you on the shoulder saying that you've dropped something. Once you say it's not yours, they'll ask you for money, once again distracting you by holding a conversation. Their partner will walk past you and grab your purse out of your bag or your wallet out of your pocket.
Look out for:
Very busy roads and someone friendly approaching asking you if you've dropped something.
When you walk, keep one hand comfortably on your bag. If it's very busy, a pickpocketer doesn't even need to distract you; they just have to walk past and quietly take your wallet.
Cab drivers also tend to overcharge in London. Insist that they put on the meter and make sure that the fare advertised is the fare that runs on the meter.
Paris
Just because Paris is the city of love doesn't mean that it's immune to crime and fraud. In fact, it's the laid-back atmosphere that makes Parisian tourists so susceptible to scams. In Paris, the scam of choice seems to be begging. While you'll find a similar scam in many other countries, tourists in Paris are more likely to fall for it.
Beware of distraught, desperate-looking women and children. Their flowing gypsy-like dresses and scraggly long dark hair create the demeanour of a starving, poor local. The kids will ask you if you speak English (something they'll know because they've been watching you). When you answer they'll hand you a card with a story of a tragedy where a relative is dying overseas and this person is stuck in Paris with no money. All they want to do is get back to their dying mother. These kids or women are often employed by organised scam rings and any money you give to them will be given to their boss, who will give them commission. They can be found at all the major tourist spots and the rural and suburban trains.
Look out for:
Most of the beggars in Paris are part of a much larger scam organisation so giving them money doesn't help anyone.
If you feel really bad and want to give them something, rather buy food. It's likely that they won't accept it and you know that you've just avoided a scam. If they do accept it then you'll at least know that you've fed another mouth for the day.
Be alert when you're around a crowd, other diversions such as magic tricks, gambling and clumsy joggers are all known scam tricks designed to grab your wallet when you're not paying attention.
class="bullets default-list">
Singapore
Singapore is the fourth most visited city in the world, and also one of the biggest scam destinations. Timeshare scams are popular in Singapore, and unlike the beggar tricks where you can lose just a few pounds, with timeshare scams you can stand to lose thousands.
With timeshare scams, you're likely to get a call a few days after you arrive in the city (it is suspected that the details of your stay are relayed to the scammers by people who work at the airport, your hotel or even your cab driver). The person on the phone will sound endearing and sweet, informing you that you have exclusively won a package holiday deal. According to the person on the line, you will receive this package with no strings attached, all you have to do is attend a 90 minute sales presentation. At the presentation, a variety of techniques will be used to get you to trust the sales person. From personal pictures, to introducing you to other clients and even talking to you about your dream destinations.
At the end of the presentation you'll be informed that you only pay a certain amount for a 5, 10 or 20 year membership plan and you get free holidays every year. In addition, the holiday voucher that you've just won "with no strings attached" can only be redeemed if you sign up. So you hand over your credit card details, sign up and collect your voucher. If you try to redeem this voucher, it will be invalid because it's fake and by that time your credit card has been maxed out. Thousands of people are fooled by this scam each year.
Look out for:
If a deal sounds too good to be true, it probably is.
A call from a pleasant sounding woman who doesn't speak English very well - they usually use women who sound like they could be an old aunt of yours.
New York
Oh New York, the beautiful city of dreams, the Big Apple, the city that never sleeps. And if the city doesn't sleep, then neither do scam artists. With hundreds of people booking into hotels everyday the potential for scams in that environment is high. Many people have reported receiving calls to their hotel room in the early hours of the morning. The calls claim to come from the front desk and state that the hotel requires some more credit card information. These people hope that in your half-asleep state you'll reveal information that you wouldn't ordinarily simply just give out.
Another popular scam in New York is the pizza delivery scam. Once you check into your accommodation you'll find a flyer from a takeaway restaurant. When placing your order, you're required to pay with a credit card and you innocently give out the information. Of course, your pizza never comes and trying to get hold of the scammers again proves impossible.
Look out for:
If you receive a call from the front desk asking for your credit card information, rather hang up and call the front desk with the number provided on your bedside table. Or better yet, go and speak to them in person in the morning.
Ask the hotel for food recommendations and get the numbers of reputable food outlets.
Anyone who insists on getting all your credit card information via telephone or email.
Essential Travel's Safety Tips
Avoid carrying big bags or easy-to-open rucksacks while travelling as these can be easily pick-pocketed. Wallets in your back pocket are also really easy to steal. Moon Bags may not be the most fashionable attire, but they're perfect for storing everything you need when travelling.
Be wary of anyone asking for your credit card information.
Cab drivers often overcharge, put your foot down and let them think that you've been here before and you know what the fare is.
Last Updated: July 2013