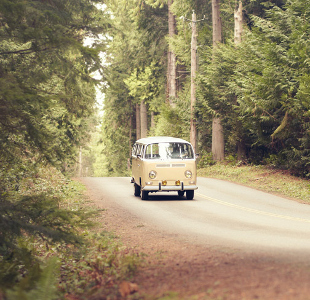 There really is no better way to see the world than with your windows down, music turned up and enthusiasm at an all-time high. While flying across the globe is any traveller's dream, exploring at ground level can open up a whole new world of possibilities and experiences. From winding roads in Italy and treacherous terrain in Norway to the mountain passes of India and New Zealand's famous coastline - the journey to unbelievable scenery, enchanting cities and unexpected adventure begins here. The open road is waiting for you... enjoy the drive.
Short Distance (0 - 200 miles)
There are two kinds of short road trips. One is an exciting excursion that happens on holiday or at home, normally involving a car full of friends and family members, and a basket of pre-made sandwiches (which nobody eats in the end). The second is a more sneaky type of trip. It's what happens when you put a bit of imagination into the drive to your auntie's birthday 150 kilometres away. It's turning an obligatory trip to another city into a fishing trip, or taking the camping gear on a business trip near the coast. It's all about making the best of something that isn't naturally enjoyable: driving.
Here we're taking a look at a collection of the best short road trips around the world, and also giving you a few suggested routes for some sneaky trips. If we've left out one that you think is better or a route you'd like to know more about, drop a comment below or join the conversation on facebook.
The Amalfi Drive, Italy (56.4 miles)
In an ideal world, we would all drive along the Amalfi coastal route in a GranCabrio under cloudless skies, with some Vivaldi playing softly on the radio and our hair blowing in the wind. But in reality it's not an easy road to navigate (if the hairpin bends don't freak you out, the traffic will) and renting a Maserati will cost almost as much as your holiday, so you're better off taking one of the buses or renting a slower, more user-friendly vehicle. Besides, the last thing you want to do is race or stress your way through this experience. Italy's Costiera Amalfitana, Amalfi Coast, is like a glass of good red wine that you'll want to sip and enjoy at a leisurely pace. It's one of the most iconic routes in Europe, having earned the UNESCO World Heritage stamp of approval because of its natural beauty and cultural significance - you get the best views, along with the best villages and stop-off points. Going on for roughly 56 miles, it's do-able in a day, but there's more than enough to keep you busy for a few weeks.
The Road: Sorrento To Salerno
Heading south from Naples, Sorrento is the best place to start your road trip. It's a beautiful little town with amazing views of the Mediterranean Sea and a vibe that will make you wonder why anyone leaves - until you move on and realise that it's only the tip of the iceberg. Here you can take your pick of transportation and head overland to the Tyrrhenian Sea side of the peninsula for the most famous stretch of the drive. Renting a car is obviously first prize when it comes to a road trip - you're in charge of where to stop, go and pull over for the night. But be warned: this is for confident drivers only. The corniche (mountain roads) are tight and bordered by steep seaside cliffs on one side, and the Italian countryside on the other – olive groves, vineyards, villages and countless vantage points that compete for camera space.
Because it's not a particularly long route, what groups sometimes opt to do is hire a driver for a day - which sounds expensive, but it's not bad when you split it between four to eight friends. This will cost between £30 and £42 per hour and gives you the chance to really absorb the area without worrying about who steers the wild beast.
As far as accommodation goes, you'll find something that suits your personal holiday and budget needs. If you're already set-up in Naples, it's easy enough to do a day trip along the Alamfi Coast. However, a nightly stopover at Ravello, Salerno, Amalfi or any of the smaller villages along the way will be more than worth the price tag.
Glasgow To Inverness, UK (168 miles - more if you take the scenic route)
Keeping time and staying on schedule is not a requirement when it comes to road tripping. A 120-mile drive down the road can take a day or two (or three) if you stop to smell the roses along the way. When it comes to driving from Glasgow to Inverness, you could comfortably do the trip in under three hours, but you'd be missing out on a premium selection of the United Kingdom's most spectacular scenery. It's a drive that should be done zigzagging from one town, mountain range or national park to another - at least once, anyways.
From Glasgow, it's a twenty mile drive along the M80 to Stirling, where you'll find the Stirling Castle, its Old Town and the Wallace Monument, all important pieces to the puzzle of the nation's history. We spoke to Andrew Best from the famous Willy Wallace Hostel, located downtown in Stirling, and asked him what makes this such a great stop-over point for road trippers.
"It's a great place for passing through, as it has the historic Stirling Castle - this was the gateway to the highlands, so if you occupied Stirling Castle you ruled Scotland. Stirling also has connections with Robert the Bruce (King of Scotland, Mary Queen of Scots) and the battle of Bannockburn (located 10 minutes away)." There's more to it than history, Best says. "Today it's a very vibrant town with bars, shops and restaurants, and is an ideal place to stop for one or two nights before heading north. A lot of tourists commonly use Stirling as a central base for visiting Edinburgh, Glasgow and Stirling, as both major cities are 40 minutes away by train."
From Stirling, you can carry on going on towards Inverness or take a side trip to Loch Lomond and Trossachs National Park for some of the finest, most family-friendly walking trails in the UK - those of you with bicycles and fishing rods strapped to the car won't be disappointed either. If you have a night or two to spare, we highly recommend staying in a nearby lodge or hotel to maximise your time in the area.
Ben Nevis, the highest mountain range in the UK, is a slight detour from the main route to Inverness, but it's a wayward road that you won't regret taking. 35 miles up the A82 takes you there, and the drive through the Highlands is well worth the extra petrol.
Inverness itself is a welcome change of pace from the isolated beauty of the Highlands. You're still fully surrounded by the lochs and staggering hills, but there's just enough of a city-like atmosphere to reintegrate society without being overwhelmed.
Stirling Accommodation
Budget: The Willy Wallace Hostel is situated in the town centre and is a perfect homebase for people wanting to explore the area. Rooms start at £12 for dorm beds and go up to £60 for family rooms - an absolute bargain, especially for a place that is so well-known for its good staff and service.
Iverness Accommodation
Coul House Hotel is a stunning country house nestled in the hills above Contin, Ross-shire. With manicured lawns and mountain views, you may just want to stay here for more than one night. Double rooms go for £180 for a garden view and £200 for a mountain view.
Dufftown Accommodation
Tannochbrae Guest House is another family run accommodation spot located in the heart of Dufftown. The rooms are warm and comfortable and the guest house has a bar and restaurant. At £35 per person per night, that certainly isn't bad.
Queenstown To Milford Sound, New Zealand (178 miles)
The Southland route that stretches from Queenstown to Milford Sound is only 178 miles, but it's easily one of the most road-tripped routes in Australisia. I don't know where to begin pumping up the setting: it's like all the best scenery from Lord of the Rings, blended with a group of interchanging backpackers from all corners of the globe, and hosted by one of the friendliest nations in the world - despite their rugby team looking like a group of genetically engineered aliens, the Kiwis are top-quality people.
You can take to the road via a number of reputable bus tour companies or by renting a car (which is the best option for those who have several days to spare and like to draw out their road trips), and both are guaranteed to give you a holiday experience you won't forget. Some people opt to drive from Gore and do the full Highway 94, but that all comes down to personal choice. The road from Queenstown goes through a series of mountain passes and alpine forests that build up the excitement as you make your way towards Milford. And there are several viewpoints that have you asking yourself if the fjord could possibly be any more beautiful than everything you're seeing along the way there.
Even the most detailed pictures of Milford Sound can't capture the immensity of this natural phenomenon. Cliffs that are more than half a mile high at certain points surround the fjord, and the snow-capped summits are a constant source of fresh ammo for the waterfalls that decorate the area, much like the features you'd expect to find around God's swimming pool. To top it all off, dolphins swim alongside the boats that cruise through the area, much to the squealing delight of thousands of tourists who visit the fjord every day of the year.
Norway's Country Road 64 (79 miles)
Some of the best road tripping routes take a while to warm up - you might need to navigate your way through congested city streets and industrial areas to find the open road and start enjoying the drive. But as far as big starts go, Norway's Atlantic Road, Atlanterhavsveien, which runs from Kristiansund to Molde, is as dramatic and impressive as any other you'll find around the world. It's a 5.1 mile road that loops and bends like a Salvador Dali painting, bridging its way across a series of islands, and passing Hustadvika, the tempestuous stretch of Norwegian Sea that whales, seals and other large aquatic animals call home. Since its completion in 2005, the route has been named the country's Construction of The Century and now serves as one of the biggest tourist draw cards during the clear summer months.
It's a 50 mile hop through the Tussen Tunnel and on to Molde, which sits on the bank of the stunning Romsdalsfjorden. The town is famous for its Jazz Festival (which has hosted the likes of Miles Davis since 1961) that takes place every July, but you won't find a shortage of visitors throughout the year.
Incredible scenery awaits you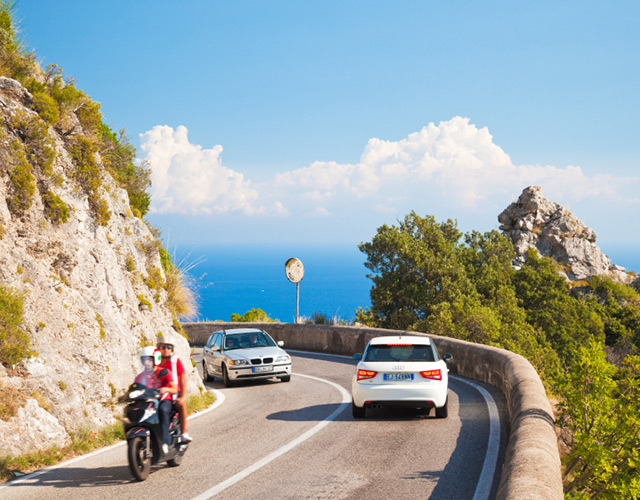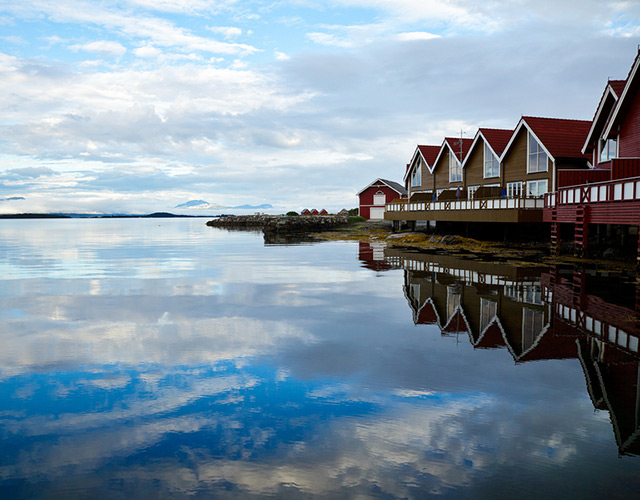 By Clayton Truscott
Back to top
Medium Distance (200 - 400 miles)
A road trip between 200 and 400 miles is the perfect middle-distance journey: far enough to take a few days, but you don't need a whole week to get there and back. It's the perfect in-between distance. In this section we'll be looking at two classic middle-distance road trips through the Old World of Japan and India.
The Nakasendo Highway, Japan (309 miles)
Japan's Central Mountain Route, the Nakasendo Highway, is one of the five original trading routes that ran from Tokyo to Kyoto during the Edo Period (1603 -1868). Today you'll see a mix of new cars cruising up and down old roads, going through places that haven't changed in hundreds of years. It's ancient Japan in the modern age; many of the cobble-stoned post towns along the way have been preserved or restored to their original state. To fully appreciate it you'll need to stop regularly and walk around, hike up a few hills and have a meal, tea or sake (alcoholic beverage made from fermented rice) at an original Ryokan - a traveller's Inn found along the highway. As this is an old trade route, the towns found along the way were responsible for providing food, shelter and entertainment during their travels. While Tokyo and other big cities in Japan have been super-urbanised, this is a rare look at what the country was like during a bygone era.
The Road: Tokyo To Kyoto
The route from Tokyo goes through seven prefectures and sixty-nine stations (rest areas) along the way to Kyoto. Some are in better shape than others or offer more in the way of walking trails and sites. It was originally a route taken by foot and today there are a number of tour operators that offer a walking tour that retraces the long road that Lords and Samurais took between the cities.
For those renting a car, I would highly suggest two things:
1. Download a good map app to your smartphone, because the road signs are all in Japanese (unless you can read and speak Japanese, of course).
2. Do some homework and learn about what landmarks to look out for along the way. Getting lost is sometimes part of the fun, but you don't want to go too far off the track here. From Tokyo you need to get onto the main express highway to Narai. From Narai, your next major stop-over point is Tsumago before the Chuo Expressway leads you straight on to Kyoto. (This is a gross simplification of the route).
There is an easier option for people wanting to see the ancient trade route - take the Chuo Main Train, which follows the original Nakasendo Highway. But be aware - it doesn't stop regularly and it's not exactly road-tripping anymore.
Accommodation
A night's sleep in a traditional Ryokan will cost between £8 and £15 (some of the fancier ones will be more expensive) and this bargain price includes two meals. Keep in mind that you are not staying at a Hilton or a Best Western. Some people have been known to moan about the thin futons and the lack of familiar food on the menu - this is about broadening your experience of the world, so broaden your expectations.
What To Look Out For
Different stops on the Nakasendo Highway appeal to different people, but there are a few major sites that stand out. Leaving Tokyo and heading through the Kiso Valley is your first look at the Japan of the Edo Period. You need to stop somewhere and just appreciate how beautiful and still it is - if only to let your brain adjust to the new contrast in stimuli after coming from Tokyo. Narai-juku, the town of a thousand houses, is a nationally designed site of architectural preservation; the town is a shrine to the Edo period. Tsumago is must-do on any itinerary. Stay here for the night if you're a nature person - the hike from Tsumago to Magome (another must-see) is amazing. Cars are not allowed in town, so you'll need to make reservations at a Ryokan beforehand - they will have somewhere for you to park nearby.
Delhi To Manali, India (337 miles)
India's frenetic capital city is the perfect starting point on a trip that takes you through India's countryside, into a Himalayan mountain sanctuary. The road to Manali is paved with historical, natural and mythical sites that tell a story about India's own journey towards 2013, and gives you a new look at a country where Goa, Agra and Mumbai take most of the limelight.
The Road: Delhi To Manali
There are two ways you can tackle the road trip from Dehli to Manali. The one is to hop on board an overnight bus from the HPTD (Himachal Pradesh Tourism Development Corporation) office in New Delhi. These take anywhere from 12 to 15 hours, depending on traffic and how much coffee the drivers have had to drink. It's a night drive and a hilly road into the Kullu District, so you won't be able to see much and sensitive travellers might experience a bout of car sickness, especially during the last stretch.
Alternatively, you can hire a car. Driving in India is less intimidating than it seems. You won't find yourself navigating your way through the Old Delhi Market, dodging crowds of vendors, rickshaws and cows - you'll be renting a car from New Delhi and will be on the freeway without a fuss. Take the National Highway 1, towards Ambala, where it becomes the NH 21, and keep trucking in a northerly direction until you reach the big mountains. That means you're close.
The excitement of getting to Manali often has people doing the whole drive in one sitting, but stretching it out over two or three days is worth it if you have time. There are some twists and turns in-between, but nothing you can't handle with some printed directions. Once you get out of frantic Delhi, the roads will mellow out. Don't speed, try to overtake (especially around the mountain passes) or impatiently signal for drivers to hurry up - you might encounter a few crazy drivers along the way, so stick to your own game plan and arrive alive. Just enjoy the scenery.
Accommodation
Accommodation in Manali varies. It's a popular honeymooning spot and staying in a nice place with a view of the Kullu Valley is going to be more expensive. For a fancy hotel room you can expect to fork out between £60 and £100 (at the top end), while middle-of-the-range lodges and hotels stay in the £20 to £50 region, depending on what amenities they offer. Backpacking hostels are always cheaper and more cheerful, but sometimes that's what you're trying to get away from. Unless you're planning on spending a lot of time indoors (which would be a waste of a trip), it's better to stay somewhere more affordable and rather spend your money on trips around the area.
What To Look Out For
New and Old Delhi are like different worlds sitting side by side. The old city is loud, ancient and crowded, in comparison to the modernised, eclectic and cosmopolitan new side. While offering two different urban experiences, both are well-worth seeing before you hit the road. You've got sites like the Red Fort and Lotus Temple on either side, which share the same ground but have hundreds of years between them.
Panipat is the first big stop outside the capital. Here you can see the gravesite of Ibrahim Lodi, the last ruler of the Lodi dynasty, who is laid to rest in the city where his army was defeated. This was during the First Battle for Panipat, back in 1526 - a major checkpoint in India's history. Two more battles would take place on the grounds of Panipat over the next century and a half, and these are well-documented in the Panipat Museum and at the site of the Old Fort. Karna Lake is a popular stop-off point, some 50 miles down the track. Here your journey actually crosses paths with the Grand Trunk Road, another notable road trip that cuts through India, Bangladesh, Pakistan and Afghanistan.
Side Trip To Shimla: If you can manage a 62 mile side trip to Shimla, the magnificent valley-side town West of the National Highway is well worth it.
Experiencing Manali
Manali, the 'Valley Of The Gods' is the main attraction of this trip, so you'll want to give yourself a few days to enjoy it. The name Manali comes from the story of Sage Manu, a character who survived a flood that destroyed the world. He came to the hills above the Valley of the Gods to recreate life on earth. In keeping with the mythology, the region is full of rejuvenating forces. The village is situated on the edge of the Kullu Valley, where forests and frozen mountains make a spectacle of their contrasting colours. In winter it's a skiers Mecca, while the summer months are all about hiking, walking and relaxing. Manali Town itself has been quite built-up over the years, but the surrounding villages and scenery are every bit as natural as they were hundreds of years ago.
The town of Manali and Old Manali are great places to unwind and let the blood flow back into your feet after the drive here. Sites like the Mall Road and Hadimba Temple will give you plenty to look at on Day One. The Vashist Temple and Springs - warm sulphur springs with healing qualities - are a short walk from town along the Beas River trail, which will give you a small taste of the outdoor activities on offer. There are a number of day trips from Manali that you should take - the dramatic Rhotang Pass is 31 miles from the village and an easy activity through one of the bus tours. The Naggar Castle and Heritage Village is another must-see on the trip.
Japan and India are waiting to be explored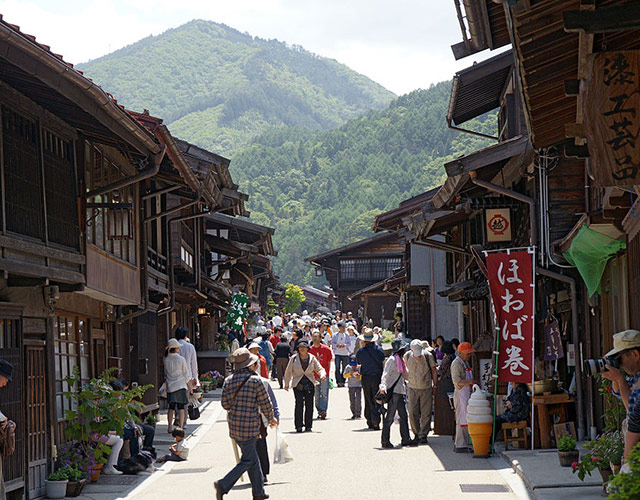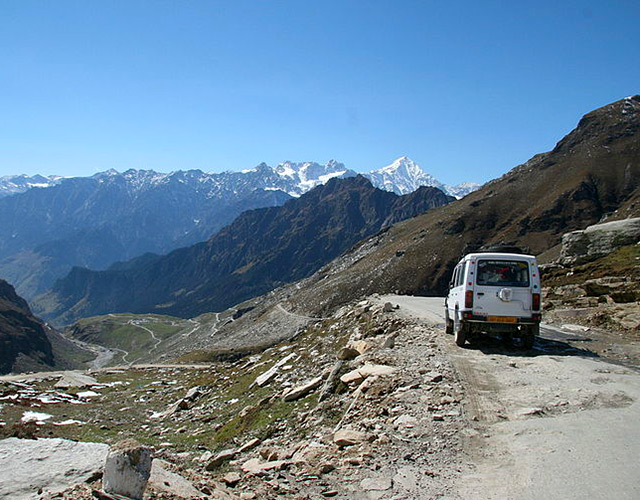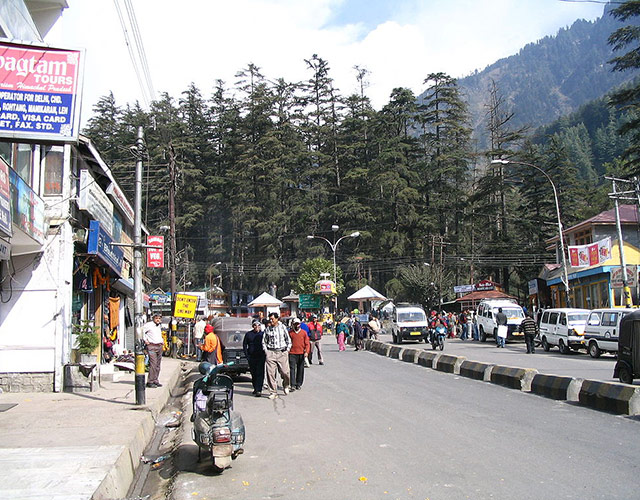 By Clayton Truscott
Back to top
Long Distance (400+ miles)
Now that you've graduated from a couple of hundred miles road trip, it's time to pack in a bit more luggage, fill your tank up until the needle can't go any further, and grab a few friends to enjoy the journey with you. This isn't any ordinary adventure. It's the mother of all road trips; spread out over a few days and brimming with the potential to match and maybe even surpass every movie road trip mishap (from car trouble and driving through dense fog, to meeting the strangest people at a garage off the beaten track and torturing your ears with the sound of a friend's singing). The real adventure begins on long distance road trips.
The South-West Coast, Republic of Ireland (450 miles)
A road trip along the south-west coast of Ireland is an experience that you'll be bursting to tell your grandchildren about. The crystal clear coastline sparkles as you cross the smooth roads, and with the wind blowing in your hair and the sea at your side, you'll feel like you've just stepped into Utopia. Once you spot the various species of wildlife, you can consider your trip a success.
The Road: Limerick to Galway
Start at Limerick (any further and it will be a road trip spanning more than a few days) and drive south to Cork via Blarney. Spend the rest of the day in Cork exploring the city and then book a stay in one of the accommodation places we've recommended. Once you leave Cork in the morning, turn west and head for Skibbereen, all the way to Listowel, where you can spend your second night enjoying the attractions they have to offer. Your last stop will be at Galway where you can also spend the night before following the beautiful bays back around to Limerick (go via Tarbert.)
Accommodation
Cork
Budget: Avondale Bed and Breakfast was recently renovated and refurbished to give guests a more comfortable stay. It's situated just five minutes from the centre of Cork, a popular tourism city. Double rooms are about £35 per person per night.
Mid-range: The Rochestown Park Hotel was once an important historical house in The Republic of Ireland. The four-star accommodation was carefully restored over two decades. The result? An elegant mixture of class and style. At £70 per person, it doesn't come cheap, but it'll be worth it.
Listowel
Budget: Palmgrove Bed and Breakfast is the best place to relax after a long drive. It prides itself on being a base for people who want to explore the multitude of attractions on offer. A room here costs between £30 and £35 per person per night.
Mid-range: Tucked into a peaceful corner of Listowel's old square, Listowel Arms is a popular hotel that prides itself on good service. An overnight stay includes a full Irish breakfast, free parking and free WiFi. If you book early, you can get a room for around £80.
Galway
Budget: The Swallow has been around for quite some time - 20 years to be exact. It's not far from the city centre, making it easy for travellers to find their way. Their rooms are about £30 per person.
Mid-range: Flannery's Hotel is another hotel situated near the city centre. The close proximity means that the hotel is always alive with the sounds of the city. With access to a bar and restaurant, your night here will be filled with quite a bit of fun. A standard room goes for around £60 per person.
What To Look Out For
Besides the beautiful countryside enriched with greenery and an abundance of plant life, also keep a lookout for the clear coastlines, various islands and the lakes and rivers. When passing through the different cities, stop over at St. Johns Theatre and Art Centre in Cork, Mona's Antiques in Listowel and Galway City Museum. As for the many walks, bike rides and beaches you can go to, there are too many to mention. My advice? Take extra camera batteries and memory cards along with you.
Switzerland To Italy, Europe (500 miles)
The UK is great, but sometimes you just want to get out and do something absolutely crazy. Well, how about a road trip from Switzerland to Italy via France? Before you dismiss the idea as too much money, time, and effort, remember that road trips aren't ordinary holidays where you have to live by someone else's time. There are no pesky flights that you have to catch or 10-day hotel stays that keep you in one place. Basically, it's complete freedom mixed with adventure and a good dose of craziness.
The Road: Switzerland, France and Italy
Starting at Geneva's Lake Leman, drive along the south shore where you will pass from Switzerland into France. Driving south along the D902 will take you to Chamonix, and as you continue, you'll come across the Mont-Blanc Tunnel (which runs under the highest Alp). Once in Turin, keep going south to Alba where you'll eventually see the Med at Savona. After that, it's just a hop and a skip through the Apennines to Abatone, a twist down into Florence and a circle on the route to Bologna, where you can head back up to the Alps via Milan. Congratulations, you've just completed the road trip of a lifetime.
Accommodation
Chamonix
Budget: Hotel Le Vert certainly doesn't seem like a budget hotel because for the price of just £85 you can get a room for a family (or friends) that is styled with a mix of Scandinavian simplicity and a captivating alpine fusion. Located just under Mont Blanc, it is ideal for people passing through on a road trip.
Mid-range: Le Morgane is a boutique hotel also in Chamonix and has all the charm and amenities found in some of the best hotels. Besides having warm, contemporary decorated rooms, the hotel also boasts a spa. With all these facilities you would expect to pay an arm and a leg, but the price rings in at £160 for a double room.
Alba
Budget: Tenuta Fagnanetto is an eighteenth century farmhouse in the heart of Low Langa, among the Moscato Vineyards. For £35 per night you get access to a comfortable bed, the restaurant, kitchen and a large garden. There are also rooms for bigger parties, which can be booked at a discounted price.
Mid-range: Cà Alfieri al 30 is an elegant residence that has been refurbished by the owners with great care over the last few years. A night here will cost you about £70 per person, but if you're travelling with friends you can score a good discount.
Florence
Budget:
Cimarosa Harmony is a beautiful bed and breakfast that has been newly renovated and offers bright, colourful rooms at a very reasonable price. For just £20 per person per night, you get a room and all the guest house amenities.
Mid-range: De Rose Palace Hotel is right in the heart of Florence and the perfect place to be if you want to explore the area in the evening. Subtle furnishings and soft decor make it quite a relaxing place. The breakfast also comes highly recommended. Rates start at around £170 for a double room.
Milan
Budget: In the centre of Milan you'll find Porta Venezia (Corso Buenos Aires) and not too far from that is La Corte de Milan. Rooms are decorated in a comfortable, functional style and you'll be surrounded by a pleasant atmosphere. All for just £21 per person per night.
Mid-range: Surrounded by easy to use public transport and ample stores, restaurants and monuments, Hotel Des Estrangers is the perfect place for tourists to stay. The price of £150 for a double room in the middle of Milan seems more than worth it.
What To Look Out For
Oh, where to start. You'll be travelling one of the most beautiful roads in the world so putting down what to look out for is nearly impossible. Start with all the mountains, since they're kind of hard to miss. As you go through Italy, look out for all the food and clothing stores, you'll find them in abundance. On the quieter roads there's the countryside to enjoy and you'll see that the tiny country towns have their own bit of charm. In Chamonix the Museum of Crystals and the Chalet of the Aiguilles Rouges are must-sees. When you drive through Alba, be sure to stop for the wine tasting at Ceretto Aziende Vitivinicole - Capella delle Brunate and the history and archaeology lesson at Cattedrale di San Lorenzo. Florence and Milan offer so many activities that it's best for you to decide once you get there.
Why not make a proper trip of it and spend a few hours in every city you visit? Here are a few pictures of the accommodation options you'll find on your drive.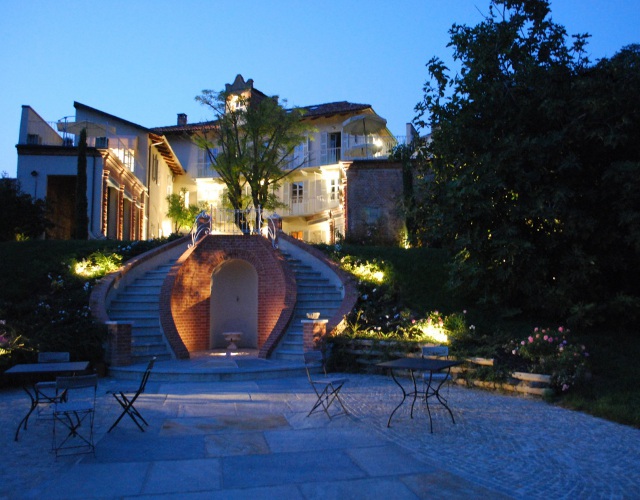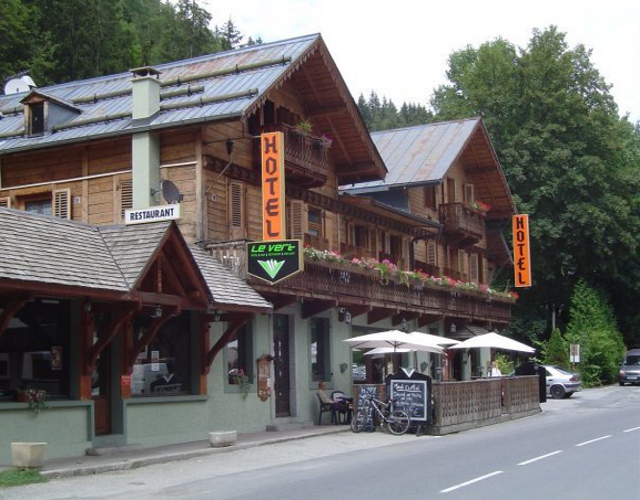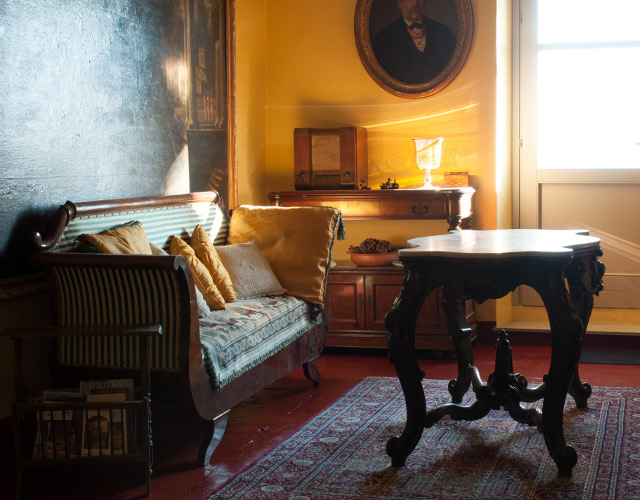 By Caelyn Woolward
Back to top
Last Updated: May 2013