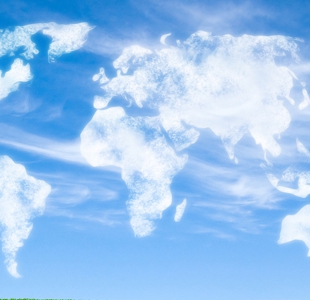 60 years ago breaking records was all about who could do it first. These days, it's about who does it bigger, better and faster - and with a lot of money, ingenious creative vision and a little bit of craziness, previously unimaginable world records in transport and architecture have been set. But there are some things that even man can't do and competing with nature is one of them. Often it's the natural phenomenons that lure us across the globe, under the premise that seeing is believing. Thus our Travel World Records article has a space for natural wonders too. So from the World's Largest Bus and the Smallest Hotel, to the Brightest Glowworm Cave and the Most Crooked Forest, we bring you the World Record Travel Experiences.
Transport
Transportation is about more than getting from point A to point B. It's an entire facet of the travel industry that revolves around comfort, efficiency, enjoyment and visual aesthetics. The following world records in the transport field are some of the most interesting, exciting and historically significant innovations of our time.
Air
The First Human Powered flight Across The English Channel
Human beings are funny things. Our need to constantly conquer and re-conquer the elements of Earth have taken us across the English Channel in just about every way possible, from paddling a canoe, to swimming, hot air ballooning and even driving aquatic cars. But the most interesting crossing of all time took place in 1979, when mad aeronautical-engineer, Paul McCready, sent his brain-child, the Gossamer Albatross, across the almost 22 mile stretch of open ocean. The Albatross, a lightweight aircraft that ran solely on the peddling efforts of Bryan Allen, McCready's pilot, made the journey to France on a sunny morning in 2 hours and 49 minutes.
It was his perseverance and sheer will that propelled the Albatross across.
22 miles doesn't sound like much, especially not by today's over-achieving athletic standards, but you can see that Allen's bike was not exactly a speed-racing model and he wasn't the sort of chap who'd spent years training for this. Facing stern headwinds, dehydration and technical failures during the flight, it was his perseverance and sheer will that propelled the Albatross across when things got tough. At its top speed, the Gossamer Albatross was moving at 18 miles an hour at a maximum height of fifteen feet.
World's First Commercially Accessible Jetpack
Jetpacks have been a permanent fixture on the wish-lists of young (and old) boys and girls for the better part of a century. Our fascination with flight and the future has led us to imagine a range of gadgets that will allow us to fly - think of rocket boots, hover-boards and flying bicycles (see above). But of all the incredible inventions that fall into the realm of possibility, the jetpack has always been a stand-out, especially since James Bond made it look so cool in Thunderball.
The good news for everyone holding onto hope of owning one is that the Martin Aircraft Company plan to release the world's first commercially accessible jetpack in late 2013. Based in Christchurch, New Zealand, the company was started in 2004 with the sole aim of completing the jetpack's design and making it available to the world leisure market.
The result is a stylish, elegant product that looks like something a secret agent would use. Operated by a signature Martin Aircraft 2 stroke engine, the pack allows for up to 30 minutes of flight time and goes at a top speed of 62 miles an hour. It's not just fast and cool; the Martin Jetpack is built with safety in mind, coming equipped with a ballistic parachute and a roll cage, amongst other high-tech safety features. The other practical logistics (like needing a flying license and where you can fly) are being ironed out on an individual country-to-country basis. Above all, the biggest drawback to Average Joe and Josephines is the price tag; the jetpack will retail for somewhere around £65,500. To make purchasing enquiries, book flying lessons and work through the practical concerns, log on to the official Martins Jetpack website.
As you can see, it's a bit bulky for kids to take to school at this stage, but so were the first mobile phones. In time the design will be fine-tuned and we'll probably be looking at something the size of a backpack that folds up into a matchbox. Until then, keep dreaming.
Rail
Longest Railway Line - Trans-Siberian Railway
One of the world's most picturesque routes to travel.
It makes sense that the world's longest railway line belongs to Russia, the world's largest country. The journey from Moscow to Vadivostok aboard the Trans Siberian Railway is one of those iconic, once-in-a-life-time experiences that punctuate the career of any serious traveller. But more than just being an extremely lengthy railway trip and a very impressive story to tell at dinner parties, it's one of the most picturesque routes to travel, measure for measure (all 5,500+ miles of it).
There are three major routes. Although they're all part of the 'Trans Siberian Railways', they go by different names pertaining to their destinations. Each one bypasses and stops at various cities, mountain passes, lakes and other natural sites.
Trans Siberian Line: Moscow; Vladivostok: The big 5,716 kilometer journey starts in Russia's capital and cuts through the heart of the nation, terminating at the Sea of Japan.
Notable Stops: Irtuksk (a chance to see Lake Baikal, the deepest lake in the world), Ulan Ude (the amazing capital of Buryatia) and Yekaterinburg.
Trans-Manchurian Line: Moscow; Beijing: 5,568 miles in total, the route breaks off from China before heading towards Beijing, passing Hrabin, Changcun amongst others.
Trans-Mongolian Line: Moscow; Beijing via Mongolia: An opportunity to see the Gobi Desert and Ultan Bator, the Mongolian capital city.
Note: The longest single rail route in the world is actually from Moscow to Pyonyang (which follows the Trans-Siberian Railway for most of the route), but travel to North Korea is still tricky business.
The Russia Experience offers a range of trips aboard the Trans-Siberian Railway. The 18-day Classic Big Trans-Siberian costs from £1,420 per person based on two people sharing a four-berth cabin (upgrades available). The price does not include flights and visas.
World's Fastest Train - Shanghai Maglev Train
China make another entry into this list of World Travel Records with the Shangai Maglev Train, the world's fastest commercial train and the world's first magnetic levitation line. At full tilt, it goes 267 miles an hour, making the 22 mile trip from Pudong International Airport to Longyang Road Metro Station near the city, take less than ten minutes. That's an astoundingly quick commute. Going at that speed, you could go from Edinburgh to London in about an hour and a half.
Road
World's Largest Commercial Bus - Youngman JNP6250G
Public transport is often the bane of our existence, yet it's something we can't live without. Traffic, delays, overcrowding, sick passengers who don't understand personal boundaries - sound like a familiar story? China's answer to these problems is a city liner that takes up to 300 passengers at a time - more than three times the total load of a standard red bus in London. At 82 feet in length, it's not quite the longest bus in the world, but its spacious interior piles in more bodies (in a dignified way - no human pyramids made from late-comers allowed) than any other vehicle. It's broken up into three sections, making sharp turns safer and less time-consuming (except for U-Turns, which can only be a nightmare in anything that size).
The Youngman has its own specialised Bus Rapid Transit Lane, reserved specifically for the monster bus, and because it goes from stop-to-stop along a specified route (via freeways and around the city), you don't have 299 people pressing the 'stop' button every ten seconds - we all know that can be as infuriating as getting stuck in traffic. Aside from giving commuters an affordable, comfy and reliable means of getting to and from work every day, the Youngman also reduces the number of bulky vehicles on the road, freeing up the lanes for regular cars, and minimises the carbon footprint of the city's transport industry.
Water
The World's Largest Cruise Ship
Cruise Ships today are like floating cities, complete with restaurants, nightclubs, miniature golf courses, pools, salons - basically anything you could possibly need inside an entire resort. The Don Corleone of all the world's cruise ships is Royal Caribbean's Oasis Of The Seas.
The vessel is 1,184 feet in length, 236 feet in height (20 stories up from the waterline) and has a passenger capacity over 5,400 - excluding the 2,000 odd staff members permanently on board. It's not just a really, really big boat that can squeeze people on it, though - it's a luxury cruiser. There's plenty of space for everyone. Oasis Of The Seas is divided into eight "neighbourhoods" on board, which are all built with dramatic attention to detail - Central Park (which looks like a chunk of New York City), the Sports Zone (which has its own beach and standing wave simulators), the Boardwalk (basically a standard sized fairground), a Youth Zone (bigger than any arcade in town), Royal Promenade, Entertainment Place and a spa/fitness area that will make your local gym seem like a musty garage. Every night guests are treated to shows, comedians and live music. In a way it's like staying in several different resorts at the same time.
The World's First Aqua Jetboard
While the dream of flight is hindered by some harsh realities (the danger aspect being the biggest hurdle) the Fly Board, an innovation by Zapata Racing, offers people an aquatic version that looks every bit as thrilling. It's the best parts of jet-skiing, wake-boarding and jetpack flying all rolled into one. Retailing at just over £7,000, it's still not going to find its way under too many Christmas trees, but you can expect it to take off (so to speak) in the rental market.
Note: Please be aware that the Aqua Jetboard is not covered by our travel insurance policies, as it is a brand new innovation.
By Clayton Truscott
Back to top
Architecture
It sometimes seems as if we can scrap the title "World Record Breaking Architecture" and just put Dubai there. The city of ultimate glamour and unparalleled skyscrapers holds most of the world's records in architecture. From underwater hotels to enormous malls and houses, Dubai is the Usain Bolt of building. Of course, being diligent travel writers, we scoured the record books to find superstructures in different countries that have set the landmark for the future of architecture.
Most Expensive House in the World
Antilla, Mumbai, India
When you think of a house worth £1 billion to £1,5 billion, a sprawling mansion stretching the length of a small city comes to mind. In Mumbai, this isn't the case. Land is at a premium so homeowners prefer to build upwards. Which might explain why Mukesh Ambanin's house is 27 storeys high.
It's hard to believe that one person might need that much space, even with a big family. But Mukesh has a cinema, three helipads, a temple, a bar and a library - to make use of a few floors. That still leaves about 20 storeys. Two floors are a health centre and the house has six storeys of car parking. It's needed though, where else would he put his 168 cars? With a house the size of a hotel, you would expect an excessively large family to set up headquarters there. Well, the family of six may not be the Brady Bunch, but they do need space for their staff of 600.
The construction of Antilla spanned four years, 400,000 square feet and sits at a whopping 550 feet up in the sky. The strange shape is based on Vaastu, an Indian tradition similar to Feng Shui. Vasatu is said to move positive energy through the area by placing materials and objects in certain places. With nine elevators and several storage rooms and lounges, there is a lot of space for their furniture that has been imported from many areas of the world - although most of them have strong Indian ties. Did I mention the Ice Room? Step into a cooled chamber scattered with man-made snow flakes while looking out over the scorching hot city of Mumbai.
Tallest Building in the World
Burj Khalifa Tower, Dubai
At the pinnacle of a dream world surrounded by luxury, glamour and sophistication sits the world tallest building. Burj Khalifa was developed by Emaar Properties; it isn't just a tall building - the design elements and structure are all unique and were carefully drawn up and altered many times to produce a structure that defines limits and pushes architectural boundaries. It houses a mall, a luxury hotel with 160 suites, top of the range apartments and various businesses and corporations.
The design displays three elements strategically arranged around a central core. The interior hosts all the elements of a ground-breaking contemporary structure - glass, stainless steel and polished dark stones coupled with silver travertine floors and Venetian stucco walls. In a bid to mix modern designs with Indian culture, handmade rugs, stone floors and over 1,000 pieces of art from prominent Middle Eastern artists were used. The residents of Burj Khalifa are no strangers to the ultimate luxury. They have access to a gourmet convenience store and meeting place, swimming pools, gyms, a recreational room and a library.
Largest Canned Food Structure
No, we didn't make this up, a record like this actually exists. And if you think building a 400,000 square foot structure is hard, try building something using more than 240,000 cans! The Guinness Book of Records and World Record Academy recognise two different structures as the record breaker.
The 16 feet tall structure depicts a tractor harvesting crops and used more than 300,000 cans.
According to Guinness World Records, the largest canned food structure was built by architecture students of Chulalongkorn University in Thailand. With the help of the Food Industry Network, the record breakers set up shop at the Impact Exhibition Centre in Thailand and spent 18 hours constructing a miniature structure of the Bangkok House of Parliament. Exactly 247,580 cans were used to build the 374 x 1705 replica, which was carefully put together by 100 people. While records are constantly breaking and certain criteria are altered, Guinness Book of World Records still recognises the Thai structure as the leading record breaker.
On the other side of the pond, John Deere's Can Do project, an initiative designed to highlight the vital role farmers play in the food industry, is awarded the Record Breaker title by World Record Academy. The 16 feet tall structure depicts a tractor harvesting crops and used more than 300,000 cans of food and 450 volunteers. It also contains bags of popcorn, peas and beans and took more than 75 days to build - a lot longer than the 18 hours it took the architecture students in Thailand. Once the structure was completed and the record confirmed, it was dismantled and the canned food was donated to River Bend Foodbank, a food drive that serves families in 22 counties in Eastern Iowa.
Here's what the John Deere folk had to say about their project.
The World's Smallest Hotel
Eh'hausl Hotel, Germany
The owners of Ehhausl Hotel were ambitious and wanted to create something unique, but they didn't have millions to spend on building it. So they decided to create an inexpensive hotel that would gain enough exposure to send people flocking to its door and before they knew it, they were fully booked - which isn't hard considering the hotel can only accommodate two people. Well, this story may not be exactly true...
The real history behind the hotel is actually a lot more interesting. In the 18th century, if a couple in Germany wanted to get married, they needed to own a house. To get around this, a smart and creative resident built a small house between two larger houses and sold it to couples at a low price just before their wedding. Today, it's a popular destination for couples wanting to spend some quality time together in close quarters.
With a total floorspace of 570 square feet, it would be hard to squeeze more than two people into the space that can just about host a bed. Sandwiched between two buildings, the quaint hotel looks like something out of Harry Potter and could aptly be named number 12 Grimmauld Place (before the magic happens).
Tallest Man-Made Leaning Tower
Montreal Olympic Stadium Tower, Canada
The tallest man-made leaning structure was finished in 1987 and has yet to face any competition (Hello Dubai?) It has a curved angle of 45 degrees and literally looks like it's about to fall over. Despite it being around for more than 25 years, personally I'd avoid walking under the curved building.
Standing tall at more than 541 feet, the tower is one of the busiest stadiums in the world and has become a prime location for festivities and events. This is no surprise though because Montreal is a very popular tourist destinations. The question is, how is a building able to lean without falling over? It's all in the unique design. The top of the tower weighs in at 8000 tonnes, which is not only permanently attached to the infrastructure, but also to the solid concrete 10 meters below ground level, which has a mass of 145,000 tonnes. If you're not sure how heavy that is, try moving three aeroplanes and let me know how far you get.
Largest Palace
Imperial Palace, China
The story of Beijing's Imperial Palace sounds like something out of a fairy tale. In a time of dynasties, princesses and knights, The Forbidden City (home to the palace) was built to house emperors, and became the political centre of the Chinese government. There are debates around the date of constructions. Some say it started in 1406 and others estimate that it began as early as 1386. Construction started in 1406 and took 14 years to complete (it sounds like a long time, but most buildings constructed during this time took about 60 years to finish). In total, the complex has 980 buildings.
The Forbidden City is listed as the largest collection of preserved ancient wooden structures in the world.
The palace has pioneered architecture in East Asia and many other areas of the world. It embraces Chinese palatial architecture and even though it's been more than 600 years since it was built, it continues to have significant cultural influences across the world. Declared a World Heritage Site in 1987, the Forbidden City is listed as the largest collection of preserved ancient wooden structures in the world. Today, it is only the outline that has survived the Ming Dynasty. Reconstruction work during the 18th century has meant that most of the interior is, although preserved, from a much later century. The palace boasts a staggering 9,999 and a half rooms and the rectangular shape is divided into two sections, which occupies an area of over 447 miles. It's hard to imagine anything smaller than a city living in the palace, but in the 14th century, it was filled with Chinese royalty.
By Caelyn Woolward
Back to top
Natural Wonders
Humans may have engineered futuristic transport and constructed gravity-challenging architecture, but it's Mother Nature who continues to perplex us time and again. In a world of high-rise buildings, double-decker aeroplanes and life in the fast lane, it's the phenomenon of nature that keeps us humble and ignites the gracious explorer within. Natural Wonders see travellers journeying across the world in an effort to experience the best of life on Earth.
Brightest Bio Bay - Vieques, Puerto Rico
Puerto Rico boasts three of the world's most famous Bio Bays; naturally luminescent bays caused by dinoflagellates in the water. In simple terms, they're home to a large population of singled-celled organisms, whose bulbous bodies light up when agitated. The effect? A magical blue-green light that glows brightest at new moon and is said to look like dancing emeralds when rain hits the bay's surface.
Imagine rowing a transparent kayak through the bay, with each stroke of your oar lighting up the water around you.
Of the three bays, Isla de Vieques - or Mosquito Bay - is by far the brightest. It's one of five national, natural landmarks of the archipelago, but aside from checking all the boxes for a popular tourist attraction, it's quite likely that it'll actually be one of the most enthralling natural wonders you'll ever see. The high concentration of dinoflagellates is caused by the somewhat shallow water protected by only having a narrow opening to the sea, and fed with high doses of Vitamin B12 from surrounding Mangrove trees - resulting in the greatest amassing of these organisms in the world. In an effort to protect them from harmful substances (bug repellent, sunblock, perfume) that contaminate their habitat and diminish the luminescence, swimming in the bay is no longer permitted, but imagine rowing a transparent kayak through the bay, with each stroke of your oar lighting up the water around you, and the gentle swirl of your hand making the water glow.
There are various licenced operators who offer safe, eco-friendly trips to the bay (avoid the unlicenced charters) in either kayaks or electric boats, but Vieques Adventure Company is the only one to offer the clear canoe experience.
National Geographic explores Bio Luminescence in Puerto Rico:
Strangest Beach - Spain
You might not be so surprised that Spain has unique and enticing beaches, but Playa de Gulpiyuri is unlike any other beach in the world. Just under 330 feet inland and hidden between rolling hills in a lush Spanish meadow, golden sand is kissed by crystal clear sea water. And the 130 feet long, fully tidal beach even has gentle waves, which seemingly appear from nowhere.
The beach resulted from millions of years of corrosion; as the salty waters eroded through the cliffs, tunnels formed, which carry water from the Bay of Biscay to the inviting shore of Gulpiyuri Beach. To find it, head for the town of Llanes in the north of Spain. Locals have been known to offer little help to tourists in search of the Beach In A Meadow, but you might be lucky. Alternatively, a GPS map is always helpful. And if you're looking to avoid hoards of tourists, weekdays are best.
Most Mineralised Lake - Canada
It's been likened to the magical world of Dr Seuss, but in reality it's one of the most mineral rich bodies of water on earth. The so called Spotted Lake is British Columbia's great claim to fame - and for good reason. Not only is it a rare phenomenon across the world, the lake is also said to hold a variety of healing cures, according to the native Okanagan people.
Each summer, as the water evaporates, large 'spots' are exposed, differing in colour according to the type and concentration of the minerals deposited. These spots are both the source of sacred medicine, and a unique tourist attraction. Visitors are prevented from accessing the lake, but the shoulder of Highway 3 offers an excellent viewpoint and photo opportunity.
Most Crooked Forest - Poland
Forests can be magical places - tall, old trees swaying in the wind, letting light dance on the cool, leafy ground. They can also be terrifying - you're alone, it's getting dark, you can't find your way out and nature untamed seems to have become your custodian. In real life, however, it's more likely that they're just a great place to walk your dog or take a jog. Which is why Crooked Forest is such a mysterious phenomenon.
Every tree has an almost 90 degree bend.
Some 80 years ago, about 400 trees were planted in what was then Greifenhagen, Germany. The whos and whys remain a mystery, but more important is what remains today. Every tree has an almost 90 degree bend, all facing due north. It appears that for the first ten years of their growth, they grew horizontally, and then sometime around 1940 they sprouted back upright.
All we have are speculations, but the trees were growing in an area consumed by the political turmoil of World War Two, and in fact the whole area was greatly affected at the beginning and end of the war. Perhaps whoever planted them planned to use them for furniture or boats, but had to leave to seek safety, or became yet another victim of war... or maybe it's completely natural and free from human intervention.
We may never uncover the mystery of Crooked Forest, but perhaps that' what makes it even more special. After the war ended, new international borders were drawn and the forest is now within Gryfino, Poland. To witness the anomaly for yourself, ask locals for directions to Krzywy Las. It's also a nice bicycle ride from Gryfino, or Mescherin, Germany.
Brightest Glowworm Cave - New Zealand
Glowworms may only be the size of a small mosquito, but their allure is one of the greatest of natural phenomenon. In fact, glowworms aren't worms at all, rather, what we see is the dripping excrement of fly larvae, which attracts other small flies, claiming them as food. Nonetheless, visiting Glowworm Cave in Waitomo, New Zealand, is an experience on many traveller's wish list.
Glowworm Cave had been a Maori myth for most of the past three decades before being officially discovered in 1945. Inside this pitch black cave are hundreds of thousands of glowworms, manifesting the brightest glowworm bioluminescence in the world. And with the light of them reflecting in the water below, it's one of the most magical places on Earth. In fact visitors have remarked how it feels like floating through a starry night sky, with twinkling lights both above and below.
The cave is open to visitors 365 days a year, on either a guided boat tour, or you're welcome to explore it on a rafting or tubing trip.
Biggest Unbroken Caldera - Tanzania
Â
Tanzania's Ngorongoro Crater is the largest unflooded and unbroken caldera in the world. Created when a volcano exploded and collapsed more than two million years ago, the crater today is nearly 2,000 feet deep and extends for 13 miles. It's not only famous as a magnificent natural wonder, but is also home to 25,000 animals.
Lake Magadi lies at the centre of the crater, providing water for Africa's Big 5 and a multitude of other species, including a bountiful flock of flamingoes. The rest of the crater is rich grazing ground, boasting the highest density of big game in Africa and offering itself as an unparalleled safari destination.
The crater is phenomenal all year round, but if you're looking for a quieter experience, then the low season (April and May) might be best.
Best Place To Swim With Jellyfish - Palau
Â
Would you jump into a lake famously filled with thousands of jellyfish? Would you take the plunge knowing that once you're in, you'll be surrounded by these notoriously dangerous creatures, that their tentacles would move over your body and that avoiding them would be impossible?
The jellyfish population flourished and evolved into a new species.
At Palau's Jellyfish Lake, visitors from around the globe come to swim amongst the world's highest concentration of jellyfish. Thousands of years ago, when the reef's ocean inlet was cut off, a natural basin formed trapping some jellyfish, algae (their food) and nitrogen (algae food). Over the last 12,000 years, in this protected and fruitful environment, the jellyfish population flourished and evolved into a new species with a sting so mild it can barely be felt by humans. This makes the lake the most welcoming location in the world for divers, or anyone looking to experience these jelly animals.
Please note that visitors are not permitted to scuba dive in the lake, as the bubbles can potentially harm the jellyfish by collecting in their bells, but snorkelling and swimming is allowed, it just depends if you're brave enough to do it.
By Caitlin Murphy
Back to top
Last Updated: April 2013