The Essential Travel Ski Guide

The mercury's big drop over December/January brings about shorter days, more rain (than usual) and an onslaught of Christmas parties; it's also the start of a very exciting time for travel: ski season! This month we are paying tribute to the great ski getaways that we spend so much of our year day-dreaming about, with a brand new feature article on snow sports. We'll be covering you from all angles, with all the latest information on getting started, where to ski in the UK and Europe, how to stay safe on the slopes and how to do some basic tricks.
Skiing Safety: Equipment + Preparation = Good Times
Skiing and snowboarding is arguably the most fun you can have in cold weather. It's also a fantastic way to stay (or get) in shape and admire the lay of the land - think about a place like the French Alps. But there are a few important things to consider before you go.
If you are taking your own equipment on a ski trip, make sure that everything is in decent working order before you go. If you are worried about saving a buck or two on rental costs, even if it means skiing with bindings that are held together by masking tape, please reconsider your plan. Safety should always be your first priority.
Travel Insurance
You have heard this a thousand times, but the message is always the same: get the right travel insurance policy before you go. Winter sports travel insurance is not a given with all policies. You will need to take out winter sports insurance that covers your skill level. If you plan on going off-piste at the resort, make sure your policy covers you for off piste runs. Never assume that 'everything' is covered - always double check.
Boots
Your boots must provide a few essential things when you are skiing:
Ankle support - very important
Comfort and warmth - two important factors to consider when you are playing in the snow
Protection
Before you buy or rent a pair of boots, make sure the fit is right. For a more detailed description of what to look for, take a look at this video:
Helmets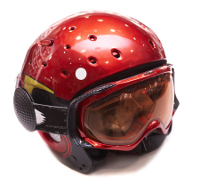 75% of all skiers are injured at some point, and 75% of those injured are not wearing a helmet at the time. Scary statistics.
Your helmet has the lofty task of protecting the most important part of your body: the brain. Snow doesn't offer your head much of a cushion when you are flying down a hill at roughly 20 miles an hour. You would not ride a bicycle down a hill the size of a ski slope without a helmet, so there really are no excuses for not doing the same when you're skiing - and let's be honest here, most people have been riding bicycles for a lot longer than they've been skiing or snowboarding.
For more information, check out our article on How To Fit A Ski Mask
Sun Safety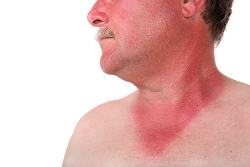 Just because it's cold, cloudy and snowy, it doesn't mean that the sun isn't shining - and won't burn you to smithereens without decent sun block on.
A good pair of goggles will go a long way in protecting your eyes from the sun's glare that reflects off the snow. Just make sure you use sun cream and goggles in unison, otherwise you may find yourself sporting a pair of red 'raccoon eyes'.
Keep Your Eyes Open
You'll be amazed by how fast 30 kilometers is when you are moving down a hill on a pair of graphite blades. Whether you are wading along hand in hand with your beau or racing your mates, you need to watch where you are going at all times. Not just for trees, drop-offs and other obstacles in your way, but for skiers in front and behind you.
If you fall, remember to get off the track or up and going again as quickly as possible. The last thing you want to happen is for someone to careen around the corner into you.
Essential Travel Guide To Basic Ski Tricks
So your tickets to Switzerland, Italy or France are booked, your accommodation and ski passes are confirmed, you've got yourself a warm jacket, purchased ski travel insurance and you're ready to go... Are you ready to tame the slopes and get crazy? For those who are heading off on their first big ski trip or just getting started, we've prepared a Guide To Basic Tricks, covering the most popular disciplines.
Falling And Getting Up
Okay, it's not an official ski move, but odds are if you are skiing for the first time, you are going to fall a few times. This is just a learning curve that everyone has to go through - even the best fall from time to time. To really benefit from falling, you need to be able to get up. Here are the most important things to be aware of when you fall:
1. Watch out for other skiers. If you are in the line of fire, don't be too proud to crawl out of the way - everyone has done it.
2. To get back up, you need to get your skis below you, so that you can use your arms to get up.
3. If you are completely stuck, you can always just unclip your skis
Mogul Skiing
'Moguls' are little hills that form over time, as alpine skiers carve a path into a hill. The series of S-shaped turns that skiers execute to burn off speed deposits a small amount of snow in one place. As someone else comes down the hill, they tend to follow the same route, depositing more snow in the same place, until you have a hill that looks like it is infested with giant moles.
Mogul skiing is a great workout and loads of fun, but you need to keep your posture in check - it will destroy your back if you aren't careful. Here are a few basics to follow:
Keep your legs bent and your back straight - not the other way round!
Wear a helmet
Keep your hands out in front of you, with your ski poles either guiding you or tucked into your arms pits
The Basic Jump
The basic ski jump is the building block for nearly all exciting freestyle tricks. To get started, you want to pick a jump that is located in the appropriate ski area - look for a small ramp to get started on, ideally in the blue or red runs.
Approaching: keep your arms at your sides, your feet shoulder-width apart and stay centred/forward on your skis. Bend your knees a bit for added stability, keeping your hands in front of you. You don't want to leaning back and have your arms waving around - this will throw your balance off.
The Jump: Pop up using both your legs, pulling your knees in a bit. Feel the contour of the jump to gauge how much energy to use. You don't want to kangaroo-hop yourself five feet in the air, or fail to launch. The trick is to feel the ramp's contour in relation to your own speed, and to act accordingly.
Landing: Bend your legs a bit when landing, so that your back and knees don't absorb all the impact. Your first few jumps should be quite soft, so there shouldn't be too much to worry about, but when you start to go faster and hit bigger jumps this becomes more important.Remember to ride out your jump and to clear out the way for people who are jumping after you!
The 360
The 360 is an impressive move to do: it feels great to land and it looks amazing, but don't try it until you are very comfortable with jumping and landing.
Important Notice About Winter Sports Travel Insurance
You have heard this a thousand times, but the message is always the same: get the right travel insurance policy before you go. Winter sports travel insurance is not a given with all policies. You will need to take out winter sports insurance that covers your skill level. If you plan on going off-piste at the resort, tabogganing or to the trick park, make sure your policy covers you for off piste runs. For Essential Travel policy holders, this means getting level 3 and 4 sports cover. Never assume that 'everything' is covered - always double check!
The Basic Tricks Of Snowboarding
Snowboarding is almost like the frozen version of wake-boarding, skating and surfing; they're all high-speed/ high-enjoyment activities that will have you hooked faster than caffeine. While skiing is more of a purist's approach to the slopes, the idea of standing on a single board without poles appeals to others more - both are equally enjoyable.
Goofy Or Regular
Figuring out which way to stand is your first order of duty. Right footed individuals generally (not always) stand with their left foot forward (this is known as 'regular' or 'natural' stance), while lefties will stand with their right foot forward ('Goofy' footed stance) - again, this is not always the case. If you are unsure about your stance, darn a pair of socks and go sliding along a wooden floor - that will help you figure out the answer really fast.
Interview With Jill McGary
To get the lowdown on how to start, what moves to try and what equipment to use, we got in touch with Jill McGary, a former USA National Champion and Junior National Snowboarding Team member and one of the founding creator's of the website snowprofessor.com. These days she works as a part-time snowboard instructor (she has a Level II AASI Certification), in between being a full-time mother and working from home in online advertising.
Essential Travel: For people who are scared to get into snowboarding, how difficult is it to learn, and how long does it take before you start to have fun on the slopes?
Jill McGary: In general, most snowboarders learning for the first time can expect to get the hang of things after 2 or 3 days. But this really depends on a lot of factors -- your background, environment and attitude.
If you have skateboarded, wakeboarded, surfed or "razored", snowboarding will seem easier since the motions are so similar. Even experience with skiing and ice skating can speed up learning since you will be less resistant to slipping, sliding and gliding.
The environment makes a big difference in your learning experience. You'll have a lot more fun if you are dressed properly, set-up in comfortable/decent equipment and guided by a certified instructor. While Snowprofessor.com videos provide good background, they are no substitute for an experienced snowboard instructor who can provide real feedback. You'll also learn faster if you cluster your lessons instead of spreading them out - so three days in a row is usually better than three lessons spread over the season.
Your attitude is a huge factor. Someone with a positive attitude can have fun despite falling all day on the ice. Just remember that you are trying something new and it may take some time before you feel confident. Take a break when you feel tired or discouraged and don't push yourself to try difficult terrain too soon.
Essential Travel: What advice can you give people who are getting the hang of snowboarding and want to start trying tricks and jumps? What should they keep in mind to avoid getting hurt and to avoid falling?
Jill McGary: An advanced beginner who has mastered basic turning, etc, can try learning switch, pops or ollies off rollers and surface tricks like nose rolls and manuals. When you feel confident to enter the terrain park, look for a beginner park with small jumps and small ride-on fun boxes or rails. Be sure to read "Smart Style" and ensure you survey the features before trying anything. Basic jumps and grabs are good first park tricks. You can also try to 50-50 a small ride-on funbox or rail. We have how-to videos for all these tricks on our site.
While there's no real way to avoid falling altogether, you can minimise your risk by starting on small features and slowly progressing as your skills develop.
Essential Travel: What are some basic moves that people who are finding their feet can try?
Jill McGary: There are plenty of ways a new rider can learn park basics and even some tricks outside the park. Newbies can learn freestyle skills like popping, manuals and ollies right away on the beginner hill. Not only are they fun, but they are also a great way for beginners to experiment and improve their balance.
Essential Travel: Is there a piece of equipment or an accessory that makes a huge difference with snowboarding that people don't know about?
Jill McGary: It's great to have helmet and goggles that fit properly. Not only will it keep your head safer, but it will also keep you warm and give you more confidence. I don't ride without mine.
For other essentials, quality wool socks are a must. We like Smartwool socks because they keep your feet warm and dry without bunching up. It's hard to have fun if your feet are miserable.
I also recommend really good pants -- Gore-Tex or other water resistant/breathable material. I know many people like to buy a stylish, expensive jacket, but it's better to invest in quality pants since they will protect your bottom when you are sitting directly on the snow, ice and chair lift. To save money and get more out of your outerwear, I recommend getting just a shell to stop the wind and moisture and layering with fleece or wool to stay warm. Shells are cheaper and more versatile, since you can wear them when it warms up.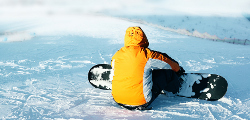 Important Notice About Winter Sports Travel Insurance
You have heard this a thousand times, but the message is always the same: get the right travel insurance policy before you go. Winter sports travel insurance is not a given with all policies. You will need to take out winter sports insurance that covers your skill level. If you plan on going off-piste at the resort, tabogganing or to the trick park, make sure your policy covers you for off piste runs. For Essential Travel policy holders, this means getting level 3 and 4 sports cover. Never assume that 'everything' is covered - always double check!
How To Become A Snowsports Instructor
So, you've been skiing for the last few years and really enjoy it; you're even getting pretty good and get a few compliments from other people on the slopes. When the season is over you find yourself day dreaming about the next one coming up. Your parents start to worry that you're spending too much time reading ski or snowboard magazines, watching snowboarding videos and playing ski games on the X-Box... What if you're addicted?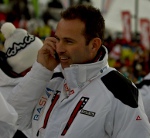 Jokes aside, there does come a very real point in any skier's or snow boarder's life where they need to make some serious decisions: can you make a living as a pro? Or can you become an instructor? While only your performance can answer the first question, the latter is easier to address. To find out how to get certified as an instructor, what to do or where to do it, we caught up with Gareth Roberts Managing Director of the British Association of Snowsport Instructors and got some answers!
Essential Travel: Can you tell us a bit about BASI and what the organisation does?
Gareth Roberts: The British Association of Snowsport Instructors (BASI) is the UK body responsible for the training and grading of professional snowsports instructors. Founded in 1962, it currently has over 6,000 members who are actively involved in delivering winter sports instruction at snow centres and dry ski slopes in the UK and 24 countries abroad.
BASI is the recognised authority in the UK on snowsport instruction and this includes all snowsport disciplines including snowboarding, Alpine, Telemark, Adaptive and Nordic skiing.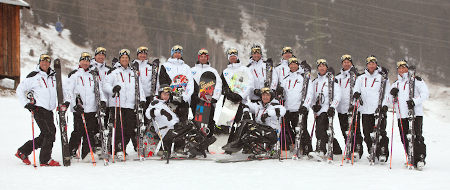 Qualifying through the BASI system allows instructors to achieve international recognition and work professionally both in the UK and abroad and have a career in snowsports teaching leading to a lifestyle second to none.
BASI runs a comprehensive calendar of training courses at artificial ski slopes, indoor ski centres and snow centres here in the UK as well as all year round in Europe and in the Southern Hemisphere. Aspiring instructors need to enter the BASI teaching and coaching pathway by signing up for a training course and then developing individual skills and abilities to progress to advanced levels where they can earn a living by becoming a full-time instructor.
Essential Travel: So, how good do you need to be before you can start thinking about enrolling in one of the BASI courses?
Gareth Roberts: Ask a BASI Trainer to have a look at you or ask your local ski school if they have a BASI trained ski school instructor that will give you an honest opinion. BASI's YouTube site also contains some short video clips for each level where you can go and make your own self assessment.
Essential Travel: How can advanced skiers get in touch with the organisation?
Gareth Roberts: There are a number of ways the public can find out more about BASI; visit our web site at www.basi.org.uk, call us on 01479 861717, visit us on Facebook at https://www.facebook.com/BASI.BritishAssociationofSnowsportInstructors and catch up with the chat and discover what events we will be at.
BASI will also have a stand at all the UK Ski Shows in October: Glasgow's SEC 15th & 16th October, London Ski Show, Earl's Court 19th - 23rd October, Birmingham Ski Show, NEC, 28th - 30th October.
Essential Travel: How important is safety when it comes to snow sports?
Gareth Roberts: Safety is all about common sense. If you have never skied before then BASI would always guide you towards a certified ski school with qualified snowsport instructors (BASI qualified of course). The right equipment and clothing will also help you get the most from your skiing experience; make sure that your skis and boots fit correctly and are well prepared. If you are not happy with them then take them back to the hire shop and insist on being correctly fitted.
Comfortable ,warm clothing, good gloves and eye protection are also important. This need not be expensive and if you are just starting out ask friends if they have kit you can borrow - this saves expensive mistakes first time round. Helmets are essential now in most ski schools and again this should be properly fitted.
Ensure you have adequate winter sports insurance cover. Accidents do happen. Even if you ski in Europe an EU medical card is not always sufficient. Many resorts these days ask for a credit card and insurance details when ski patrol arrive on the scene!
Knowing the basic rules of the slopes is useful before you go on holiday. They are simple and easy guidelines that everyone should remind themselves of no matter what their ability level. Here they are to remind everyone:
1. Respect for others: A skier or snowboarder must behave in such a way that they do not endanger or prejudice others.
2. Control of speed and skiing or snowboarding: A skier or snowboarder must move in control. They must adapt their speed and manner of skiing or snowboarding to their personal ability and to the prevailing conditions of terrain, snow and weather as well as to the density of traffic.
3. Choice of route: A skier or snowboarder coming from behind must choose their route in such a way that they do not endanger skiers or snowboarders ahead.
4. Overtaking A skier or snowboarder may overtake another skier or snowboarder above or below and to the right or to the left provided that they leave enough space for the overtaken skier or snowboarder to make any voluntary or involuntary movement.
5. Entering, starting and moving upwards: A skier or snowboarder entering a marked run, starting again after stopping or moving upwards on the slopes must look up and down the slopes when they can do so without endangering himself or others.
6. Stopping on the piste: Unless absolutely necessary, a skier or snowboarder must avoid stopping on the piste in narrow places or where visibility is restricted. After a fall in such a place, a skier or snowboarder must move clear of the piste as soon as possible.
7. Climbing and descending on foot A skier or snowboarder either climbing or descending on foot must keep to the side of the piste.
8. Respect for signs and markings: A skier or snowboarder must respect all signs and markings.
9. Assistance: At accidents, every skier or snowboarder is duty bound to assist.
10. Identification: Every skier or snowboarder and witness, whether a responsible party or not, must exchange names and addresses following an accident.
Essential Travel: What advice would you give young skiers and snowboarders who want to get into instructing?
Gareth Roberts: Choosing a career is one of the most important decisions in your life and the choice is huge; indeed many people these days are multi-skilled and may even have two or three career changes in their working life. If you like people and you have a passion for snowsports and the mountains, becoming an instructor is a really rewarding move.
With resorts in both the Northern and Southern hemisphere, ski teaching is a year round occupation with great travel opportunities.The BASI pathway is progressive, so everyone starts at Level 1 and with hard work and dedication can then choose to follow the pathway all the way through to ISTD BASI Level 4. With a Level 1 qualification you will be able to seek employment on artificial ski slopes and snow domes; to teach in a mountain environment you need to achieve to BASI Level 2.
Throughout your BASI pathway you will improve not only your personal snowsport skills but acquire vital new skills and confidence while teaching and communicating with a whole range of people. The new skills and confidence that you gain with BASI will serve you well no matter what career choice you finally settle on.
The BASI Association has over 6,000 members and that is an amazing network of potential friends and employment contacts who all share the same passion as you. Achieving your goals will take hard work but when you love what you do, it never seems like work. If you are under 16 years old, join a local ski club, practise your sport, have a go at racing and observe lessons in progress but ultimately you have to go for it and sign up for that BASI Level 1 course.
If you are already 18 years old then you may want to consider a fast track course like a BASIGap. This is a 10 week course in the Alps where successful candidates will achieve a BASI Level 2 instructor qualification in either Alpine or Snowboard disciplines. More information is available at www.basigap.com.
Essential Travel: Where is the one place you want to ski this season?
Gareth Roberts: For me Courchevel is home from home and where friends and colleagues make the winter months special every year. Wherever you are, have a great winter season!
Skiing In The UK
Contrary to popular opinion, you can ski in Great Britain. There are a surprising number of mini-resorts and ski centres that offer an incredibly enjoyable experience, in some of the most unexpected locations. It's not the Alps and you won't find any fancy resorts like those in Colorado or Italy, but what the UK lacks in facilities it makes up for in atmosphere. People are just really pleased to stretch their legs and feel the rush of the snow underfoot.
The important thing is managing your expectations. Our resorts are especially good for learning, warming up for your main ski holiday and getting a cheeky, cheap and quick ski in over a weekend. Lots of the ski centres are kept in action by artificial snow (dry runs), which is closer to an authentic experience than a wave-pool is to the ocean, but it's still not the real McCoy. As long as you know what you're getting, there are plenty of opportunities to be pleasantly surprised by how fun and organised the ski scene is. This month, we've narrowed down a few of the best places to ski in the UK.
Scotland
Glencoe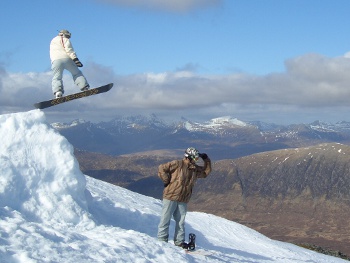 Glencoe is arguably Scotland's most loved resort. The great selection of pistes are located in the upper regions of the highlands (some 30 miles outside of Fort William and 23 miles north of Crianlarich), in amongst what can only be described as typical Scottish beauty. While Glencoe might not be as well known as Chamonix or Saas-Fee, the atmosphere here is world-class and widely touted as the best in the UK.
Andy Meldrum, MD and owner of the Glencoe Mountain Resort spoke to us about the great rep that Glencoe has and what makes it such a special place. 'The reason Glencoe has the reputation as being the friendliest in Scotland is due to the people who work and play here. The employees have a laid back attitude but they all work incredibly hard to make sure that customer service is always at its very best. On the hill there is also a great vibe with locals always prepared to stop and take time to show newcomers around the hill. Combine this with the largest and best ski patrol in the country and you have the perfect recipe for a good customer experience'.
For more information, check out Glencoe's website.
Aviemore And CairnGorm Mountain
Beautiful, rugged, highland scenery, classy facilities, friendly staff and some of the best skiing in the United Kingdom - these are the things that visitors to Aviemore and CairnGorm have come to expect after decades at the helm of skiing in the UK. The stunning ski area comes to life every season with good annual snowfall - just be careful of heavy winds, which have been known to whiplash the slopes on bad days. Accommodation is widely available to all budgets in CairnGorm, but book ahead of schedule to avoid weekend crowding! For more information, visit their website.
Nevis Range, Scotland
With some of the finest views you'll get anywhere in the UK, whether skiing or hiking, the Ben Nevis Range is a Must See local ski destination for anyone interested in doing justice to the potential waiting in our own back yard. The slopes get a very generous helping of annual snowfall, making it one of the most popular getaways in the UK. Nevis is also home to Scotland's only gondola, offering you 12 ways to get up the slopes. The learner's area is just outside the car park, and gives novices and young ones a great place to find their feet and watch more experienced riders taking on the red and blue slopes overhead. For more information, take a look at he www.nevisrange.co.uk website.
England
Dorset Snowsports Centre, Warmwell Holiday Park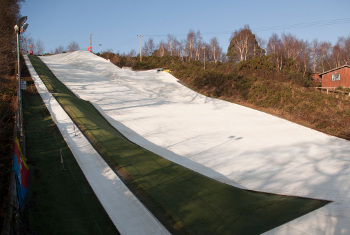 Located in one of the most beautiful countryside pockets of the UK, the Dorset Snowsports Centre makes for a snow sports bonanza. The ski park has a range of runs and set-ups to give everyone a chance to stretch themselves. The Nursery Slope is there to give first timers a safe place to find their feet, while the Fun Park and the Jump Zone are there to give more experienced skiers and boarders their adrenalin fix. It's located in the Warmwell Holiday Park, which makes it a great place to spend the weekend. For more information, take a look at their website.
The Snow Centre, Hemel Hempstead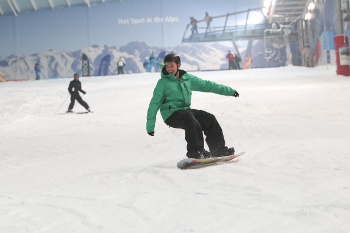 With the snow season rapidly approaching, anyone planning a winter sports trip would do well to factor in a session or two at the Snow Centre in Hemel Hempstead, Herfortdshire, before leaving the UK. With fantastic instructors and perfect real snow conditions all year round, it is an ideal environment to limber up and hone your technique before heading off. Whatever your current skill level is, the Snow Centre provides the ideal way improve your technique in a safe, friendly environment so you can hit the slopes with confidence. Visit www.thesnowcentre.com or call 0845 258 9000 for bookings.
Yad Moss
Yad Moss is the quintessentially English ski resort, way up in the North mountains, where wholesome folks live quiet lives and breathe clean country air. The ski area has been serviced and run entirely on the steam of volunteers for four decades now - a fantastic achievement by all who contribute, considering the costs of running a ski resort.
There are roughly eight pistes, depending on how much snow is around, offering great runs for intermediate and advanced level snow enthusiasts. The Poma button tow is quite fast and "unsuitable for beginners," according to Yad Moss's website, so it's best to only make the trip if you have at least basic experience. While there are no shops or rental facilities at the ski area, a trip up to Yad Moss is worth every penny for the sense of the community established among local skiers. You can rent a B & B in Cumbria or Durham (for a fraction of the cost in Europe) and enjoy something completely different, yet totally unique to Britain. For more information, take a look at the Yad Moss website here.
Brentwood Park Ski And Snowboard Center
Only a short distance from London, Brentwood Park Ski and Snowboard Center in Essex is a great place to get into the swing of the new ski season without breaking the bank. The 52 acre property offers a range of dry skiing runs that will give everyone what they're looking for; from those wanting to get their feet into a set of skis for the first time under the guidance of a teacher, to seasoned snowboarders wanting to put their equipment through its paces before heading to Europe for a serious trip. They're open throughout the year and late into the evening, thanks to some impressive floodlighting, although during mid-winter snowfall the hills look extra special and Christmassy.
For more information, booking times and prices, log on to their website.
Sheffield Ski Village, Sheffield
Sheffield Ski Village is a great place to get the feel for skiing and snowboarding, in a safe environment with facilities that won't overly intimidate you. The slope is roughly a mile long, with lessons available throughout the year. The fun park is ideal for snowboarders wanting to wake their muscles up before a trip to Europe. It's a good place for a day out with the family, with laser tag and bowling to back up the fun when you've had enough. For booking information, and more, search for 'sheffield ski village'.
Wales
Ski And Snowboard Centre, Cardiff
The Ski and Snowboard Centre in Cardiff is a great little urban ski park, especially for novices who want to see what all the fuss is about without having to fly to Italy. Located within the city of Cardiff, the Ski and Snowboard Centre is accessible by rail or car. Another great plus to going there is the price - it's very reasonably priced.
The 100 meter slope is not going to give you the most challenging run of your life, but for people wanting to get a refresher before a big ski holiday it's the perfect place to get re-acquainted with your skis or snowboard. It's cheap, run by friendly people and open throughout the year, thanks to the lubricating roller that keeps the dry slope in action. For booking information, prices and contact details, take a look at their website.
Last Updated: November 2011