Vienna offers visitors a subtle fusion of old and new from the grand Schonbrunn Palace to the contemporary stores of Gumpendorfer Strasse. There's beautiful open spaces in the shape of Danube Island and Wienerwald (Vienna Woods) as well a truly urban nightlife. To get the most out of your stay, see our 24 Hour Guide to Vienna and find out where to sip on the finest Viennese coffee, poke around in Freud's former office, wander along that 'blue' river, shop for vintage clothes and admire Austria's challenging modern art.
Das Moebel
Located on the trendy Gumpendorfer Strasse, this concept store-cum-cafe is another of Vienna's duel purpose establishments. The cafe's ever changing vintage furniture and pieces by young designers are for sale - so if you fancy the chair you're sitting on, you can take it home with you too.
Ewa's Fashion Lounge / Hot Kultur
Ewa's vintage clothing haven (stuffed with retro goodies and reworked items) moonlights as a club and bar come 9pm. Pop down to the basement during the day for clothes and hang on for a late night tipple at the first floor bar.
Club Passage
Expect a mix of big name DJs and regular dance/chart nights at Club Passage, a sleek venue with smooth clientele to match.
Cafe Drechsler
Conran And Partners may have been responsible for the chic decor in this late night cafe, but the menu is entirely Viennese. Open 23 hours a day, the cafe serves traditional coffees and breakfasts right through the night.
Goodmann
24 hour party people need to pitch up at Goodmann where, on a Saturday night, the dancefloor rages on until noon the next day. Expect Austrian favourites as well as international talent behind the decks.
Naschmarkt
Market holders start setting up as early as 5am before the market gets into full swing around 6am. Head down and soak up the atmosphere before snapping up super fresh fruit and veg, seafood, cheese and bread.
Address: Between Linke and Rechte Wienzeile, and around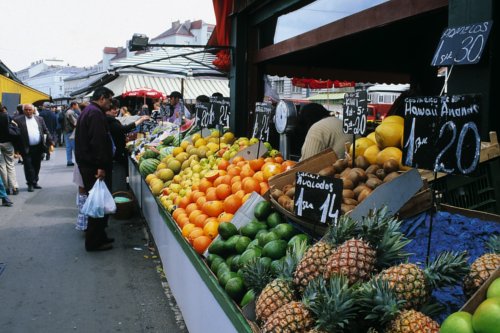 Last Updated: July 2010