The harbour, the Sydney Opera House, the harbour bridge - and then there's the beaches... is Sydney really the most beautiful city in the world? Find out for yourself with the Essential Hours. From world-class culture to awesome surf sports, fantastic bay-side tucker to a spot of window shopping - we've got it covered.
Cliff Walk
Run the cliff walk from Bronte to Bondi as the sun comes up. It is the most breathtaking way to start the day and perfectly showcases Sydney's natural assets. Say hello to the Bondi Caveman, the bohemian poet who lives on a shack in the rocks.
Surf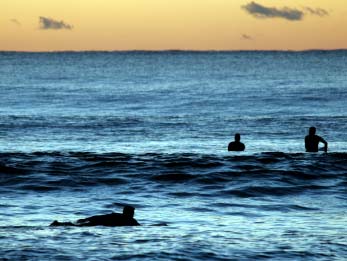 The quintessential start to a Sydneysider's day. Hire a board and have a lesson on the world's most famous surf beach - which is actually quite learner-friendly - or just watch the expert locals ride the "tube" before work. At this time of day, the light is perfect for great photographs.
Bondi Breakfast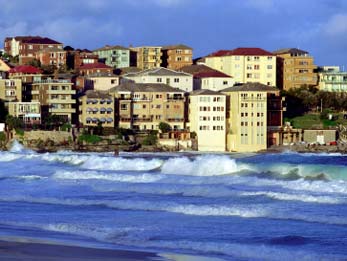 Have breakfast at Three Eggs cafe - the parmesan scrambled eggs are fantastic, washed down with a Sunrise (banana and orange juice). Afterwards, pop next door to Aquabumps photo gallery to see Uge's iconic surfing images. Sign up to his email list and he'll send you inspiring pictures every weekday, so you can live the beach life vicariously.
Address: 151 Curlewis Street, Bondi Beach, NSW 2026, Australia
Tel: +61 2 9130 7788
Website: www.aquabumps.com.au
Aquarium
Want to see the Great Barrier Reef, some crocodiles and a few huge sharks? Then spend an hour in Sydney Aquarium - arguably the best aquarium in the world and fun for all the family. It's probably best you do this after your surfing lesson though.
Centennial Park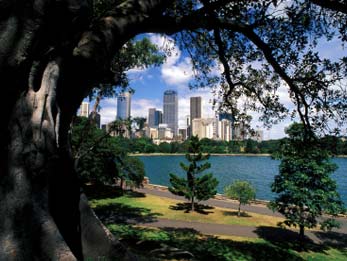 Sydney isn't just beaches - it's got some beautiful parks too. Lose yourself in the oasis that is Centennial Park. Go horseriding, hire bikes, or just walk around the different gardens and have a typically Aussie flat white (coffee) and an Anzac biscuit at the new park cafe.
Address: Paddington Gates, Oxford Street, Paddington
Tel: +61 2 9339 6699 & +61 2 9332 2809 (for horse riding enquiries)
Website: www.centennialparklands.com.au
Taronga Zoo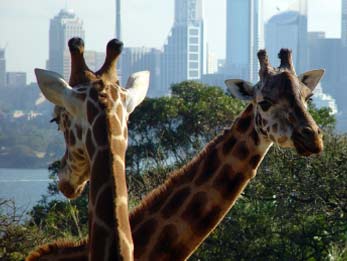 Time for the daily koala encounter at Taronga Zoo - where the amazing array of animals have one of the best views of the city you could imagine. Arrive in style by ferry from Circular Quay (it's across the bay) and save 15% off the entrance fee.
Oxford Street, Paddington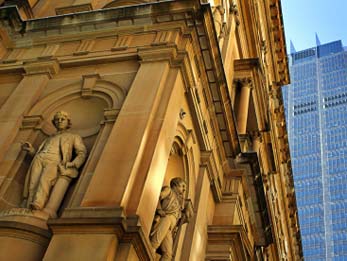 Strut down the catwalk that is Oxford Street, stretching from Paddington into the City. Womenswear highlights include local designers such as Lisa Ho, General Pants, Incu, Sass &Bide, Zimmermann, Kirrily Johnson and Assin. For menswear, check out industrie, Calibre, General Pants, Incu, Ksubi, Assin and Alpha60.
Address: Oxford Street, Paddington
Quay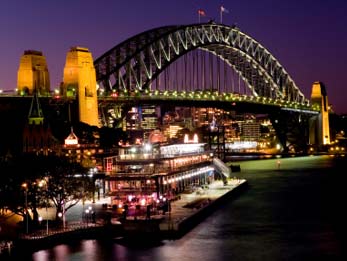 Lunch at Quay at the Overseas Passenger Terminal - considered the best restaurant in Sydney by the Sydney Morning Herald, Australian Gourmet Traveller and Time Out Sydney. With perfect views of the Harbour Bridge and the Opera House, it's best appreciated during the daytime - and its £35 three-course set lunch menu is superb value.
Address: Overseas Passenger Terminal, The Rocks
Tel: +61 2 9251 5600
Website: www.quay.com.au
Cricket at SCG
Take in the afternoon session at the famous SCG - Sydney Cricket Ground - during a Test match. Or book a tour of the hallowed home of cricket (this side of Lord's anyway) if there is no game on that day. As Richie Benaud would say, marvellous stuff.
Address: Sydney Cricket Ground, Sheridan Buidling, Moore Park Road, Moore Park
Tel: +61 2 9360 6601
Website: www.scgt.nsw.gov.au
Barefoot Bowls
Sydney is often described as a 'City of Villages' - and many have their own bowling green. The lawns are full of young people at weekends - all barefoot, all enjoying a drink in the sunshine. Try Vaucluse Bowls for the billion dollar Opera House/Harbour Bridge vista, or Paddo Bowls for more of a party atmosphere.
Address: Vaucluse Bowling Club: 80-82 New South Head Rd, Vaucluse - Paddo Bowls: 2 Quarry Street, Paddington
Tel: Vaucluse: +61 2 9337 4356 - Paddo Bowls: +61 2 9363 1150
Website: https://bowlsclub.org - www.paddobowls.com.au
AGNSW
Check out the permanent collection of Aborignal art at the Art Gallery of New South Wales. It also hosts world-class international shows, from Bill Viola to Monet.
The Botanic Gardens
Mrs Macquarie's Chair - an area of parkland that juts out into the harbour - affords perfect Sydney postcard picture views. Carry on through the lush Botanic Gardens to the Opera House - and make sure you look up: there are bats hanging in the trees and spiders in the branches.
Ivy Pool Bar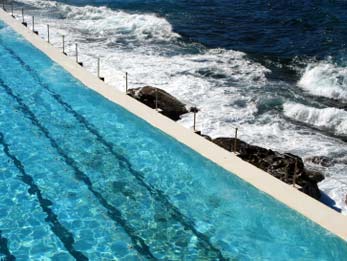 The hottest place in town right now is the spanking new rooftop pool bar, in the multi-million-dollar ivy complex of bars, clubs and restaurants owned by Sydney's Mr Nightlife Justin Hemmes. It's a little slice of Miami in central Sydney - and is the place to be seen.
Harry's Cafe de Wheels
Sydney's most iconic meal is a Harry's 'Tiger' - a meat pie piled high with mushy peas, mashed potato and rivulets of gravy, garnished with a plastic fork. Queue up outside the pie cart, and check out the photos of the likes of Frank Sinatra and Elton John taming a Tiger. Then sit on the dock of the bay at Woolloomooloo Wharf, and dig in.
Nightlife Walk
Sydney is challenged only by Rio as the gay capital of the southern hemisphere. Walk from Oxford Street - the start of the pink mile - to Taylor Square and down into the City. You will pass umpteen different gay bars full of beautiful buff men, not to mention Diva drag queens and outrageous transvestites (for those just window shopping) all going for it from dusk till dawn.
Chinatown
Chinatown is the part of the city that never sleeps. Head to Haymarket for a noisy, colourful wander and stop in at Golden Century if you're feeling peckish.
Karaoke
Booze + more booze - inhibitions = karaoke. Sydney is blessed with many late night/early morning dens where you can screech incoherently at a screen of grammatically dubious lyrics with random '80s visuals. Ding Dong Dang is the pick of the bunch.
Address: Ding Dong Dang, 7 Randle Street, Surry Hills
Tel: +61 2 9281 9000
Hot Air Ballooning
This will wipe the sleep from your peepers. Float serenely for an hour above the Macarthur region (just outside Sydney) for views of the Blue Mountains and the ocean - before touching down for a Champagne brekkie.
Address: Balloon Aloft, Camden Airport, Aerodrome Rd, Camden
Tel: +61 1800 028 568
Website: www.balloonaloft.com
Last Updated: November 2008