24 Hours in San Francisco

California's bay city is one of the most cosmopolitan in the state. Laid back and practically begging you to take a load off, the city offers up relaxing parks, beaches and piers. See Essential Travel's round-the-clock guide to San Francisco and discover where to find super fresh seafood, be part of the eccentric, mixed up San Franciscan nightlife or take in the cityscape from a hilltop.
Exploratorium
Children love this interactive museum. Exhibits range from science and art, to explorations into human perception. It caters for inquisitive minds willing to get involved in touch, sound and movement activated exhibits.
Almo Square Park
Grab a sandwich and lunch at this hilltop park. You'll get an oh so pretty view of Painted Ladies (Victorian and Edwardian houses painted in three colors) on Steiner Street among others - it's a generally lovely spot to take a break.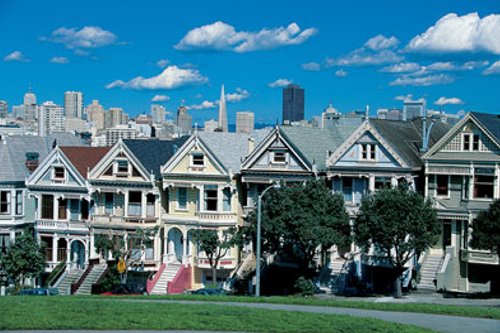 Aquatic Park
This bayside area, originally opened in 1939, has been under intense redevelopment for some time, and has now become a National Historic Landmark. Those with guts still dive into the icy Bay waters - invigorating, vintage fun. Aquatic Park is also set within San Francisco's Maritime National Historic Park, home to various historic ships and Hyde Street Pier.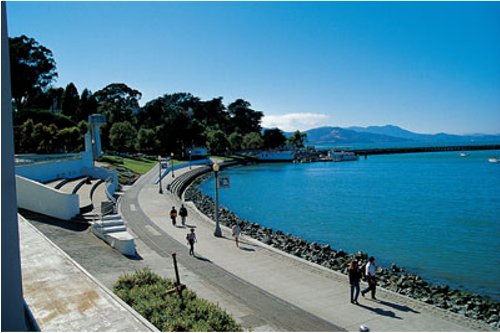 San Francisco Museum Of Modern Art
January 2010 saw SFMOMA celebrate its 75th birthday, and it continues to offer a comprehensive permanent collection of modern art and excellent temporary exhibitions. One of the most recent highlights is the rooftop garden that showcases well-known and recently acquired sculpture from the museum's collection.
Address: 151, 3rd Street
Tel: +001 415 357 4000
Website: www.sfmoma.org
Foreign Cinema
Expect an unusal dining experience at one of San Francisco's more popular Mission restaurants. Here, foreign and independent films are screened while you eat or enjoy cocktails. A late night bar hosts DJs and attracts a discerning a clientele.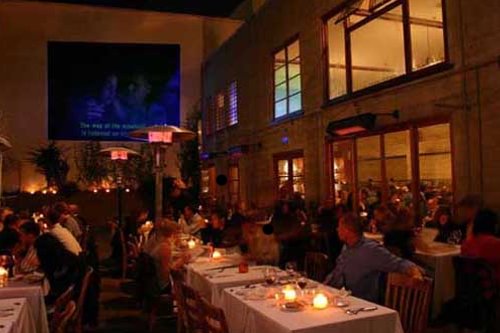 Stow Lake
Golden Gate Park's largest lake is a pleasure on a warm day. Hire a paddle or row boat and bob along or, if you're a keen fisher, enjoy a spot of fly fishing. Bikers can also hire two wheels and cycle around the picturesque reservoir.
Address: Stow Lake Bike & Boat Rentals, 50 Stow Lake Drive
Tel: +001 415 752 0347
Coit Tower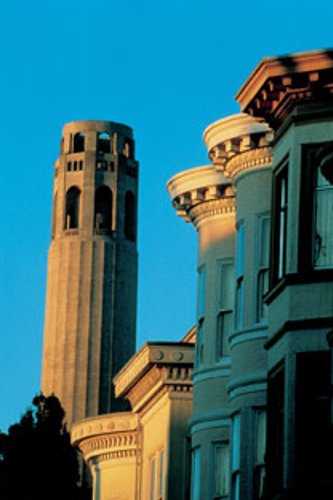 Fans of 1958 Alfred Hitchcock masterpiece Vertigo will recognise the Coit Tower. Located on Telegraph Hill Coit Tower appears in the background of the film - a landmark that helps Madeleine deliver her letter to Scottie. If Hitchcock isn't your bag, enjoy the lovely waterfront views and watch the sun set over the city.
Address: 1 Telegraph Hill Blvd
Musee Mechanique
The world's largest collection of antique arcade games and mechanically operated musical instruments can be found at Musee Mechanique. Play with (old) coin operated music boxes, get your fortune told by the wooden gypsy fortune teller, or enjoy an old school peep show.
Fisherman's Wharf
Seafood lovers should make a beeline for Fisherman's Wharf. The historic fishing dock has been in operation for more than 120 years and remains the city's fishing hub. As well as super fresh seafood, Fisherman's Wharf is San Francisco's main tourist destination and is where you'll find a concentration of attractions, restaurants, shops, and the Hyde Street Cable Car turnaround point.
Castro Theatre
Opened in 1922, the Castro Theatre is San Francisco's most famous cinema. The landmark features a giant organ, decadent chandelier and opulent interior and loves to play classic musicals, new indie releases and host film festivals.
Fillamore Auditorium
Another well loved institute, The Fillamore has an impressive musical heritage having played host to Led Zeppelin, The Who, Jimi Hendrix, Pink Floyd and The Doors among other big names in the 1960s. Its psychedelic edge remains today (despite several closures) and it continues to be a brilliantly atmospheric venue.
Address: 1805 Geary Boulevard
Tel: +001 415 346 6000
Lombard Street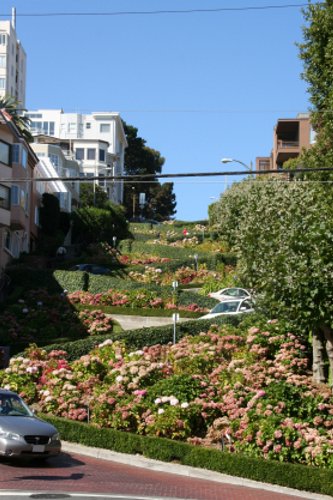 Lombard Street is famous for its winding section in which hair pin turns cause traffic to slow to a crawl. Wander up for a late night stroll and enjoy glittering city views. Be warned: the steep walk is a challenge!
Address: Lombard Street, Russian Hill between Hyde Street and Leavenworth Street
Tel: +001 415 346 6000
Amnesia Bar
Catch live bluegrass and gypsy jazz at this atmospheric little, red lit bar. You might also be lucky enough to catch some retro burlesque, or the in house classical ensemble.
Chinatown
San Francisco's Chinatown is the largest, oldest Chinatown in the world (obviously outside of China). Quite a few of the eateries are open for late night noodles, but the Chinatown neon lights are always worth catching in the dark.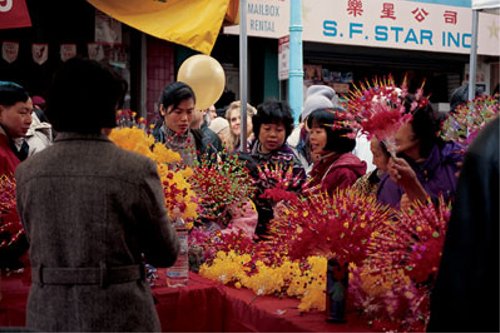 111 Minna Gallery
Much like Foreign Cinema (see 4pm above), 111 Minna Gallery is a two in one venue: a gallery-cum-club. Club nights feature local and international talent, though the venue also schedules live performances, film screenings and special events as well as curating ever interesting modern art exhibitions.
Ocean Beach or Baker Beach
The atmosphere may not be the same as LA, and the water may well be cold, but San Francisco's beaches are still worth a visit. Try Ocean Beach for a late nate bonfire. If you're not up for nocturnal jaunts, try Baker Beach in the morning for a lively vibe, family-orientated activities (bar the nudist area) and fishing spots.
Video Cafe 24 Hours
This pretty much does what it says on the tin. Videos, all day food (including a Thai menu), 1980s film posters and friendly staff. The perfect stop after a night out!
Address: 5700 Geary Blvd
Tel: +001 415 387-3999
Golden Gate Park
Seven miles long, Golden Gate Park gives New York's Central Park a run for its money. A similar rectangle shape, the park houses a whopping million trees, various lakes, a Japanese garden, a botanical garden, children's play areas and sports grounds. Take a wander (or a cycle) before the crowds arrive.
Last Updated: February 2010