Dubbed the Paris of Eastern Europe, Prague is heaving with arts and culture, street cafes, music and, of course, beer. See Essential Travel's round-the-clock guide to the Czech Republic city and discover its classic city trams, a sculpture hanging from a pole, beer baths and a park funicular...
Kampa Island
The largest island in the middle of the Vltava river, Kampa is part riverside park, part residential island. Dotted with cafes, old mills and featuring an excellent Czech modern art collection in Museum Kampa (opens 10am), it's the perfect spot from which to watch the city wake up.
Address: Museum Kampa, U Sovových mlýnů 2
Tel: +420 257 286 147
Website: www.museumkampa.com
David Černý Sculptures
Czech's answer to Anthony Gormley, Černý has gifted Prague with unique sculptures. Aim to stumble across a Sigmund Freud character hanging from a pole, babies crawling up Žižkov Television Tower and Proudy, two anatromic men peeing literary quotes into a puddle - send them an SMS (+420 724 370 770) and they'll spell out your message too.
Address: Hanging Man: at the corner of Husova and Skořepka - Žižkov Television Tower: Mahlerovy Sady 1 - Proudy: Hergetova Cihelná, in front of the Kafka Museum
Website: www.wikipedia.org/David_Cerny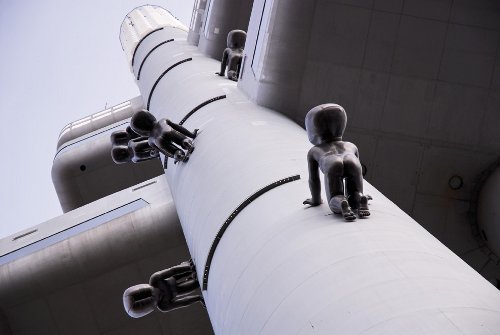 Bakeshop Praha
Bakeshop Praha is one of the only places in Prague serving real, softly sweet, satisfying sourdough - for added quirk, it's made from their own yeast named Bertha. If that doesn't appeal, there's also a huge menu of tarts, cakes and pies... a lovely stop for breakfast.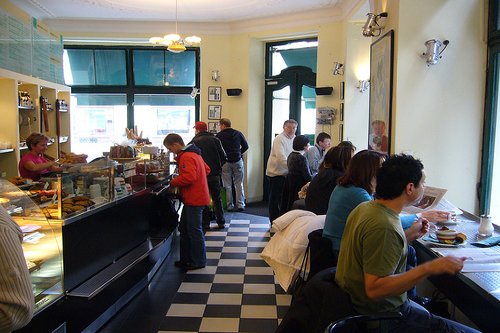 Old Town Square
History is all around in Prague, but this square could be its centre. Alongside medieval buildings and architecture dating back to the 10th century, you'll find the Old Town Hall buildings. It's worth arriving on the hour to catch the hall's astronomical clock sound before climbing to the top of the 60m-tall tower.
Address: Staroměstske náměstí 1
Tel: +420 724 508 584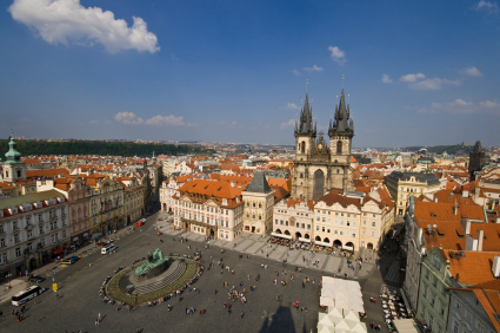 Minor Theatre
Keep the kids happy first thing with a puppet show at Minor Theatre. There's a good history of marrionette theatre in Prague, though Minor also puts on a good mix of straight theatre and pantomime. Shows are scheduled for 9.30am as well 3.30pm, 6pm, 7.30pm and 8pm.
Address: Vodickova 6
Tel: +420 222 231 351
Website: www.minor.cz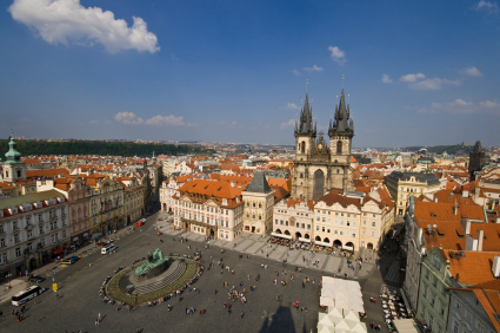 Prague Castle
The Czech are fiercely proud of this UNESCO World Heritage site, and rightly so. The sprawling fairytale castle has been home to the country's rulers for more than 1000 years and still hosts the current president's offices. Wander around the gorgeous gardens before exploring the Gothic St Vitus Cathedral and the Golden Lane, a network of small, colourful shops that originally housed the palace guards.
Address: From Malostranská metro take the Old Castle Stairway (Stare Zamecke Schody) to the castle gate
Tel: +420 224 372 423
Website: www.hrad.cz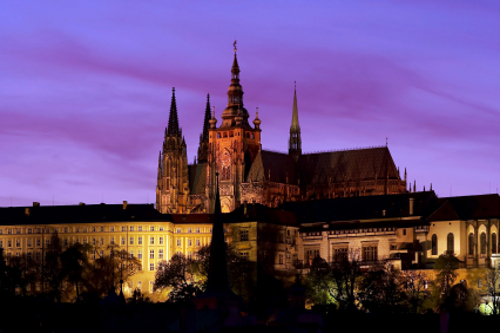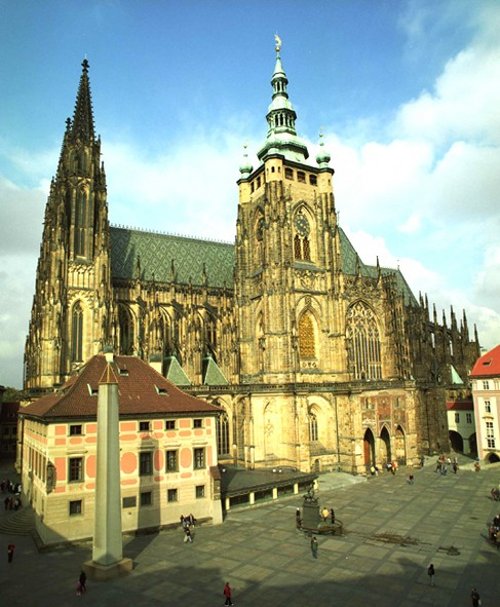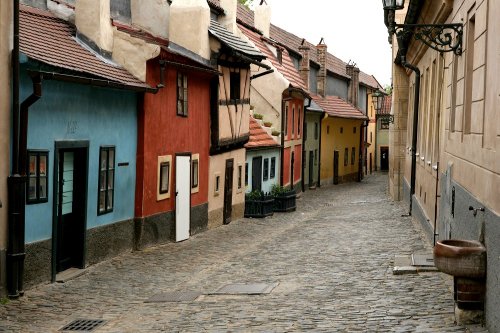 Beer Bath
Yes, beer is now good for you! Have a theraputic soak in a bath of beer at this alternative spa just outside of Prague.
Address: Pivovarská 107, 348 13 Chodová Planá
Tel: +420 374 617 100
Website: www.chodovar.cz
Tram 91
Known as the 'nostalgic' or 'historical' tram, Tram 91 is one of the city's red vehicles that emerge every summer (from March to mid-November). This one runs from noon to 5.30pm and passes most historic sites including Lesser Town, Wenceslas Square and Vystaviste.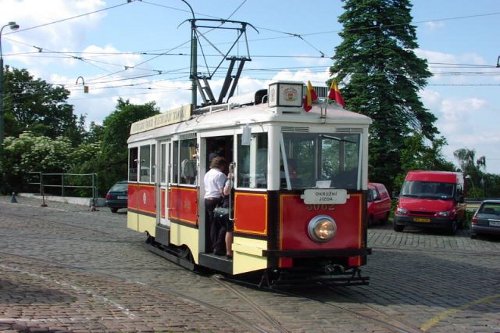 Petřín Hill Funicular and Observation Tower
Jump on the funicular to enjoy the best perspective of Prague from Petřín Hill. The ride takes you to the top of the city centre hill park where you can climb still further up an Eiffel Tower lookalike.
Address: Jump on the funicular from Újezd Street
Wings Club
Decked out like a war-hanger and with aviation memorabilia creating a sort of museum, this restaurant is the best place to remember the Czechoslovakian pilots who fought in the Second World War. Food is good too: enjoy traditional steaks, fish and soups.
Karolíny Světle
Avoid Národní (the Shoreditch of Prague) and head to the more interesting Karolíny Světle, a winding street north of Národní. You can explore vintage threads at Toalette (number 9) and then pop to Galerie Kai de Kai next door before mingling with star clients at Pavla & Olga boutique at number 30 or Alice Abraham (number 18).
Address: Karolíny Světle; (off Národní)
Hlavni Station
This art nouveau gem is worth popping into even if you're not catching a train. Check out the beautiful stained glass windows and oranate ingravings.
Le Tram
Take a break from travelling on trams, and have a drink on one instead. Le Tram is a tram-themed bar at the end of Tram 11's route.
Address: Sporilov (end station of Tram 11)
Rudolfinum
Catch the Czech Philharmonic Orchestra in their beautiful Neo-Renaissance home, the Rudolfinum. The building is the perfect complement to the music.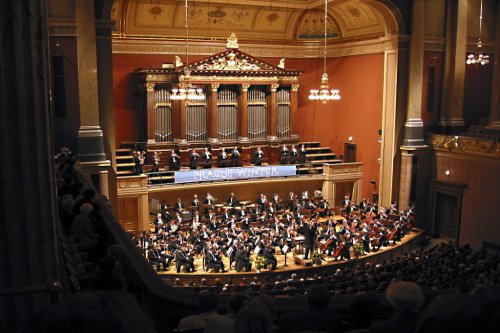 U Maltezskych Rytiru
You'll find this traditional Czech restaurant in a 14th century residential building in Lesser Town. Root it out for its unusual interior and dishes like wild boar back on rosehip sauce with seared vegetable and homemade potato croquettes.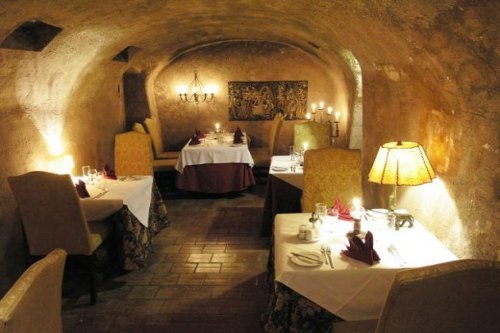 Sunset at Park Cafe
Have an after dinner drink at Park Cafe in Riegrovy Sady Park.The beer garden is one of the largest in Prague and, though not particularly glamorous, offers great views from its small hilltop perch.
Address: Riegrovy Sady 28
Tel: +420 257 530 075
Cinema Svetozor
This renovated cinema (dating back to 1918) screens art house films all day across two halls. There's a daily English-subtitled movie.
National Theatre
The National Theatre has been a cultural institution since the 1800 and continues to host world class Czech theatre, ballet and opera.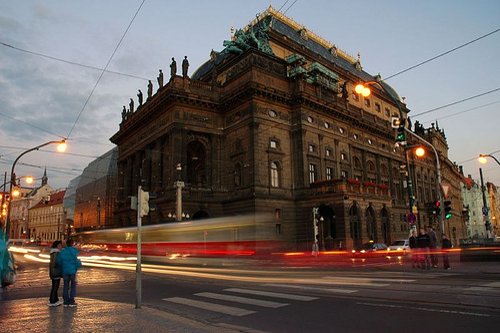 Agharta Jazz Centrum
Prague is all about the music, and jazz is one of the city's greatest passions. Jazz and blues are a particular speciality at Agharta where local and international artists can be found playing the intimate cellar seven nights a week. Musical acts can be hit or miss, so check the programme carefully.
Cloud 9 Sky Bar
The Hilton goes sky high with this top floor bar overlooking Prague. There's cocktails, a terrace and 360 views... the perfect start to a night out.
Address: Hilton, Pobřežní 1
Tel: +420 224 842 999
Website: www.cloud9.cz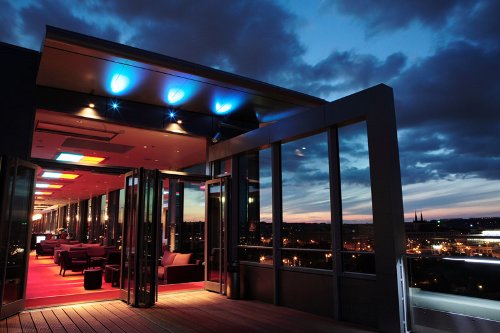 Duplex
Expect more roof terrace fun at Duplex - the exclusive hang out that hosted Mick Jagger's 60th birthday. Prague's cool kids and a few celebrities make up the clientel while top DJs can be found behind the decks.
Radost FX Cafe
Late night eateries don't get much cooler than Radost. This club-cum-restaurant-cum-cafe is open until the early hours and provides all your entertainment and foodie needs under one super chic roof.
Karlovy Lázně
This five floor mega club (formerly a public baths) is one for late night revellers. Each floor is dedicated to a different style of music and comes with a ton of technological wizardry.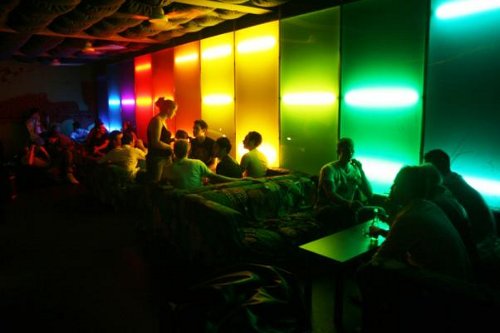 Charles Bridge
End the day where you started and cross the Charles Bridge to Kampa Island. The bridge itself is worth stopping on, offering gorgeous night views of a river flagged by a sleeping Prague.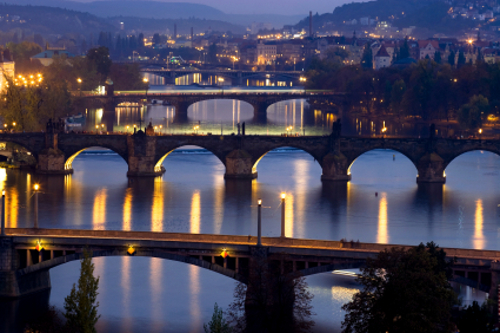 Last Updated: August 2009