Vegas IS gambling - even before you leave the airport, you can play the slots by the baggage carousel in Arrivals. But gambling is not the only game in town, and this 24 hours guide pays out a winning visit everytime - to the city, legendary for setting both hearts and wallets a-flutter.
Las Vegas Monorails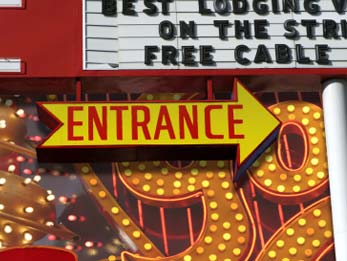 You'll want to walk along the strip at least once, checking out the major casinos and enjoying the shows many put on outside. But you will want to do this once only! The strip is one long gridlocked street of hot hell. So ... jump on the air-con'd monorail and glide between the MGM Grand and the Sahara (with five more stops in between). Day passes cost $12, runs until 3am on weekends.
Mix Lounge at THEhotel
Casino-free THEhotel (part of Mandalay Bay) is also home to Vegas's hottest late night bar, Mix Lounge. Housed on the 64th floor, you can admire the floor-to-ceiling views - or keep an eye out for Paris Hilton.
Address: THEhotel, Mandalay Bay Resort and Casino, 3950 Las Vegas Blvd. South
Tel: +1 (702) 632 9500
Website: www.mandalaybay.com
Casino at the Wynn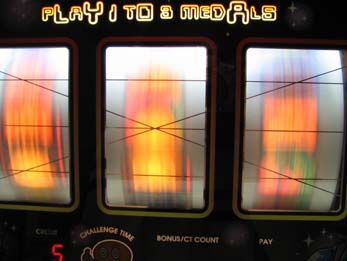 The Casinos are naturally a 24-hour business in Vegas, but the Wynn at least allows you to lose (or maybe even win) in the lap of luxury. It's huge (10,000 sq foot), and an army of cocktail waitresses make sure you're always well oiled. Though for true oiled luxury, check yourself into the Wynn's spa for signature Good Luck Feng Shui massage.
Address: Wynn Las Vegas, 3131 South Las Vegas Blvd
Tel: +1 (702) 770 7100
Website: www.wynnlasvegas.com
The Little White Chapel
It wouldn't be Vegas if you didn't find yourself married to somebody inappropriate by morning - and if it's good enough for Britney, Cher and Frank, why not you? Open 24/7 and located handily on the strip, this is the ultimate Vegas wedding chapel - Elvis optional. Wedding packages are a snip, starting at $55 (though be warned, the annulment might cost more).
Welcome to Fabulous Las Vegas: The Sign
The landmark sign is located on centre traffic island on the southern end of the Las Vegas Strip across from the shuttered Klondike Hotel and Casino. Glamorous eh? But hey, the circles in the word 'Welcome' are made from silver dollars. Come and see the dream alight - and watch the sunrise.
Address: Las Vegas Boulevard, South, opposite the Klondike Hotel and Casino
The Grand Canyon
One of nature's most glorious creations is less than 300 miles from Vegas: the Grand Canyon. Get there by bus (allow 12 hours - pick-ups from hotels start 6.30am for 7.30am departure), short flight (allow 8-9 hours, tours depart from 7.30am) or self-drive. Many tours go via one of the best man-made spectacles in the area, the Hoover Dam.
Last Updated: January 2009